Quit Drugs and Quit Drinking for Health Benefits
Long term drug and alcohol use can have a great impact on every aspect of your life.
Part of addiction is continuing to use substances despite an awareness of the negative impact it's having on your life. It can be difficult to convince yourself or your loved ones that it is time to quit and seek help. There are so many benefits to leaving your addictions in the dust.
Going through drug or alcohol detox will help you to regain a healthier lifestyle. Today, we'll explore some of the changes to your mental health and physical health that can be expected when you give up the bottle.
Health Risks Associated With Substance Abuse
Drugs and alcohol abuse can wreak havoc in your life.
The National Institute on Alcohol Abuse and Alcoholism explains that addiction can cause organ damage, impair your immune system, and increase your risk for certain cancers.
While under the influence of substances, you are also likely to wreck relationships, destroy your finances, and get into legal trouble.
The Office of Disease Prevention and Health Promotion warns that when using drugs and alcohol, you are more likely to be involved in a homicide, more likely to be a victim of domestic violence, and are more likely to get an STD as a result of risk-taking behavior.
Benefits of Quitting Drugs and Alcohol
Too many people in the United States are dependent on drug and alcohol use.
The 2019 National Survey on Drug Use and Health reported that over 14 million adults in the United States were addicted to alcohol.
As of 2019, nearly 50 million people were marijuana users, just over 40 million people used cocaine, and nearly 500 thousand used heroin.
Thankfully, quitting drugs and alcohol is perfectly possible. The benefits of doing so can be life-changing.
Mental Health Benefits
Many people turn to drugs and alcohol as a coping mechanism for mental issues like anxiety or depression. 69% of the nation's alcohol and 84% of the nation's cocaine are consumed by people diagnosed with mental illness, according to The National Bureau of Economic Research.
9.2 million Americans live with mental illness and a substance use disorder, according to the National Survey on Drug Use and Health. Unfortunately, only 40% of them will receive treatment for either issue. Receiving treatment for the dual diagnosis of mental illness alongside treatment for substance abuse is key to finding healing.
People who abuse alcohol lose mass in their brains, but just 14 days of abstinence results in a dramatic improvement.
When you quit drugs and quit drinking health benefits are numerous. When you lay down the bottle or other substances, you can expect:
Sleep improvements: When drugs and alcohol are no longer a part of your life, you can sleep easier. Expect longer sleep, and experience the benefits of regular deep sleep, too!
Better mood: Substances can greatly interfere with your moods but leaving them behind can help you to experience a stabilization in your moods.
Improved memory: When you are no longer losing chunks of time due to blackouts and highs, your memory will be better.
Improved coordination: Drugs and alcohol wreck your coordination skills and living sober helps you regain them.
You can also expect to experience better mental clarity, a longer attention span and concentration, and improved problem-solving skills.
Once you are no longer facing addiction to drugs and alcohol, you will be better equipped to carry on with a normal life. It will be easier going to work, school, and being present in your life.
Physical Health Benefits
There are also numerous physical health benefits of quitting drugs and alcohol in addition to the mental health benefits.
Other Benefits to Quitting Drugs and Alcohol
If the mental and physical health benefits aren't enough to convince you that sobriety is the answer, there are a few more things for you.
More money in the bank: Americans spend over $200 billion on alcohol, smoking, and illicit drugs each year. Alcohol, drug, and tobacco abuse costs the United States $740 billion annually when you add in the lost work productivity, crime-related costs, and health care costs.
Many people abusing drugs and alcohol find themselves unable to pay their bills because of the amount of money spent on their vices. When these substances are no longer in the picture, they will have more money in their bank accounts and be more secure in their financial situation.
Appearance: Long-term drug and alcohol abuse can take a toll on your body in other ways, too. The effects of substance abuse can cause you to look older, result in ugly and painful sores, and result in weight loss or gain. Getting sober can help improve the way you look. Many people return to a healthy weight, their skin and hair is repaired and looks better, and they are more likely to feel and look like their best self again.
We Can Help
There is no set quit drinking for health benefits timeline, recovery from addiction is a process that takes patience and commitment.
Here at Landmark Recovery, we have the skills, knowledge, and programs to help you get clean so you can go on to live a healthy lifestyle.
Call us at 888-448-0302 to learn more about the services available to you.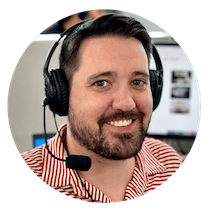 Choose Recovery Over Addiction
We're here 24/7 to help you get the care you need to live life on your terms, without drugs or alcohol. Talk to our recovery specialists today and learn about our integrated treatment programs.