Amy Winehouse, popular for songs like "Rehab" and "Back to Black", had a fast, triumphant, and tragic career.
Known for her thick eyeliner, beehive hairstyle, tattooed arms, and stunning voice, Amy Winehouse was a fascinating musical artist who saw her life cut too short due to alcohol and dysfunctional, even parasitic, relationships.
In her short career, Winehouse released just two albums. Despite her short musical repertoire, her music received widespread commercial and critical acclaim including winning five Grammy awards in one night, tying a record at the time for the most wins by a female artist in a single night. Ironically, her song "Rehab", in which she talks about her aversion to treatment, won her three awards that night.
Her career was a rollercoaster with many ups and downs that eventually ended in a tragic crash that many couldn't look away from. On July 23, 2011, Winehouse died from alcohol poisoning, with a blood alcohol content of .416, more than five times the legal drink-drive limit.
She was 27 when she died, adding her to the long list of artists like Kurt Cobain and Jim Morrison who died at the same age, something that is commonly referred to as "The 27 Club". Some years before her death, Winehouse spoke on her fear of dying at that age.
"She reckoned she would join the 27 Club of rock stars who died at that age. She told me, 'I have a feeling I'm gonna die young'," her assistant Alex Haines said of Winehouse in 2008.
nuflicks, Amy Winehouse Berlin, CC BY 2.0
Amy Winehouse was born on September 14, 1983 in north London, England. She was the daughter of a taxi driver father and a pharmacist mother. She was exposed to jazz music at a young age with voices like Frank Sinatra coming out of her family's home record player.
Her grandmother, a singer, and her parents influenced Winehouse's interest in the genre. She would go on to attend arts schools during her childhood where she learned to further her vocal education, eventually seeking full time training at Sylvia Young Theatre School.
She would go on to start writing music and playing guitar when she was 14, something that she would continue to do throughout her career. She had many stints with local bands early in her career and became the featured female vocalist of the National Youth Jazz Orchestra in 2000.
"I'm a jazz singer, you know, that's where I come from, even though I'm really young."
After a friend sent her demo tape to an A&R person, Winehouse signed a management deal in 2002. Over the next stretch of months, Winehouse recorded a number of songs, signed a publishing deal, and built working relationships including one with producer Salaam Remi who had worked with major artists like Nas, The Fugees, and Ne-Yo.
Winehouse eventually signed a record deal with Island and released her debut album, Frank on October 20, 2003 at the age of 19. In an early career interview with Jonathon Ross, Winehouse discusses her debut album.
"My album's kind of a straight jazz/hip-hop cross, there is no blues or folk. A lot of the stuff out is not heartfelt and I wanted to write music that was emotional and that people would want to listen to and connect with."
Since its release, the album has sold over one million copies and is certified triple platinum. It received generally positive reviews, including one from The Guardian in which the author, Beccy Lindon, said that Winehouse ability was "sitting somewhere between Nina Simone and Erykah Badu, Winehouse's sound is at once innocent and sleazy."
The album's name comes from an ex-boyfriend that much of the subject matter of the album is based around.
"I always said I never wanted to write about love and then I went and did that anyway.I got maybe seven or eight songs about this guy."
The album's commercial appeal was led by a number of singles, including "Stronger than Me". In the song, Winehouse's smoky jazz vocals find her talking about the weaknesses of an ex-boyfriend.
Despite, the success of the debut album, Winehouse was upset with the promotion and the overarching authority that came from her record label. She said in an interview with The Guardian that she was only "80 percent behind [the] album" because of the disagreements.
"I've got my own style, and I wrote my own songs, and, you know, if someone has so much of something already, there's only so much you can add."
While she did gain an immediate following from Frank, Winehouse would not achieve widespread mainstream success until the release of her sophomore effort, Back to Black, an album that would propel her international stardom.
The 11-track album was produced entirely by Salaam Remi and Mark Ronson, a superstar producer and hitmaker who has produced for Adele, Paul McCartney, Ghostface Killah, and many others.
The first single released from the album was the Ronson-produced "Rehab", perhaps Winehouse's most popular song and, in some ways, most tragic.
In the years between Winehouse's first album and Back to Black, she battled with heavy drinking, drug use, and weight loss. She even had to be hospitalized at one point due to an overdose. Winehouse's husband, Blake Fielder-Civil, was quoted in one interview saying that he was the one who introduced Winehouse to crack and heroin.
Winehouse and Fielder-Civil had a dysfunctional, codependent relationship that was characterized by drug use, physical fighting, prison, and rehab.
Along with her problematic romantic relationship, Winehouse also had difficulties with her father.
The Academy Award-winning documentary about Amy Winehouse's life, Amy, paints a better picture of the singer's relationships with her divorced husband and her father, who in the film comes across as exploitative, and how they may have impacted her mental health and decision-making later in life.
In the film she is heard asking her father, "Are you only interested in what you can get out of me?" after he brought a camera crew when he visited her in St. Lucia when she was taking time away from the spotlight.
Despite the relationship problems and issues with substances, Winehouse was still able to produce Back to Black, an album the Guardian hailed as a "21st-century soul classic".
"I think it's a more poignant album because the last album was very like, 'Screw you, everything went wrong. I do what I want.' This album is a bit more like, 'We tried.'"
The album sold over 50,000 copies first week and has gone on to sell eight million copies. The album mostly abandoned jazz and instead blended elements of soul and R&B to create what Rolling Stone Magazine considers to be one of the 500 greatest albums of all time.
It was released on October 27, 2006 and was led by a number of singles including the aforementioned "Rehab", a song about Winehouse's refusal to attend an alcohol treatment center, "You Know I'm No Good", and the title track of the album.
On February 10, 2008, Amy Winehouse became the fifth female solo artist to win five Grammy awards in one night, joining Lauryn Hill, Norah Jones, Alicia Keys, and Beyoncé. She won awards for Best New Artist, Best Pop Vocal Album, Record of the Year, Song of the Year, and Best Female Pop Vocal Performance.
Despite her claims that she wouldn't go to rehab, eventually Winehouse was able to get off drugs, while there were rumors of her relapse, nothing was ever confirmed. However, while she may have gotten sober from drugs, she still had major struggles with alcohol, a problem that would prove to be fatal.
On July 23, 2011, Amy Winehouse was found unresponsive by her bodyguard and after he called emergency services, she was declared dead at the scene. The cause of her death was determined to be accidental alcohol poisoning.
Since her death, her family began the Amy Winehouse Foundation, a charity that focuses on three core issues: educating young people on the effects of drug and alcohol misuse, provide support for those vulnerable to misuse, and support personal development of disadvantaged youth through music.
In Conclusion
Amy Winehouse, despite only releasing two albums, has inspired, and continued to inspire, listeners and musicians around the world. Winehouse is one of many lives that were cut too short due to problems with drug and alcohol addiction. Many people struggle with substance use disorders and find it difficult to find help. If you believe that you or a loved one may be dealing with some sort of addiction, please reach out to Landmark Recovery. Our admissions staff is waiting to take your call and speak with you about a path toward recovery.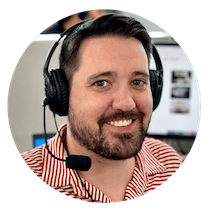 Choose Recovery Over Addiction
We're here 24/7 to help you get the care you need to live life on your terms, without drugs or alcohol. Talk to our recovery specialists today and learn about our integrated treatment programs.