Known for his loud, outrageous, and energetic comedy style, Chris Farley was one of the most successful members of Saturday Night Live and was on his way to a robust film career before his untimely death in 1997. On December 18 of that year, Farley died from a cocaine and morphine overdose, drug issues that he had been struggling with for some years.
Despite his death, Farley's memory lives on through his comedy and through the other talented people he associated with during his time.
"I thought that this is what you have to do to be cool. But all that shit does is kill someone. It is a demon that must be snuffed out. It is the end."
Chris Farley was born on February 15, 1964 in Madison, Wisconsin. During his early life, Farley participated in summer camps, high school sports, and by spending time with his family. Farley graduated from Marquette University in 1986, with a concentration in communications and theater.
After graduating college, Farley worked with his father in Madison. During this time, he began to do comedy. He would practice at improv shows and theaters in Wisconsin and Illinois.
Farley eventually caught his break in 1990 when he was announced as one of the new cast members on Saturday Night Live, along with Chris Rock. He would frequently collaborate on the show with other SNL members Adam Sandler, Rob Schneider, and David Spade.
One of the most popular skits on the show during his time, was his performance of Matt Foley, a motivational speaker.
Farley was on the show until 1995 at which point he claimed NBC fired him. During his four-year run on SNL, he was featured in some of the most famous and memorable skits in the show's 44 years on air.
Another one of his most famous sketches had him facing Patrick Swayze in a dance-off to join the Chippendale's crew. While this sketch did a lot for his career, Chris Rock believes that this was a turning point in his life.
"That was a weird moment in Chris's life," Chris Rock said. "As funny as theat sketch was, and as many accolades as he got for it, it's one of the things that killed him. It really is. Something happened right then."
The comedy style he had once described as "fatty falls down, everybody goes home happy" was beginning to make an impact on him personally. However, Saturday Night Live writers saw Farley's physical comedy skills as a quick and easy way to get the laughs that they wanted.
According to the New Yorker, fellow SNL castmate Sarah Silverman even remembers him remembers Farley once asking writer Jim Downey, in a childish voice, 'Hey, Jim? Do you think it would help the show if I got even fatter?'
Despite his distress over this, Farley saw a meteoric rise to fame as his SNL skits became more popular and as he began to be featured in, and star, in his own films.
During his time on SNL, he had small appearances on a number of films including Wayne's World, Coneheads, and Billy Madison. He also appeared in the Red Hot Chili Peppers music video for "Soul to Squeeze", a song featured in the Coneheads soundtrack.
The first film that Farley was featured in as the lead actor was Tommy Boy. The movie earned about $32 million in the box office and is considered a cult classic due, in part, to the success of the home video release of the film.
Following the success of Tommy Boy, Farley joined forces once again with David Spade and released Black Sheep. Again the film was considered a financial success earning another $32 million but is not considered as critically successful.
Tommy Boy went on to star in Beverly Hills Ninja, another box office hit. Despite the success he had experienced from his work on Saturday Night Live and multiple movies, his comedy style was taking a toll on him.
"Although I love this kind of comedy, sometimes I feel trapped by always having to be the most outrageous guy in the room. In particular, I'm working on trying not to be that guy in my private life."
During his time filming movies, he was dealing with substance abuse issues. He was in and out of drug rehabilitation centers, there are some reports saying that he went to rehab 17 times and had periods of sobriety. "Eventually he'd slip and take that one drink, say that led to more and to worse," according to the Rolling Stone.
Eventually, Farley's brother found him dead in the doorway of an apartment, the result of a drug binge that included cocaine and morphine. Following his death, one columnist wrote that it was "the least surprising premature death of a celebrity in show-business history."
Farley tried multiple times to change the way he lived life, going to drug and alcohol rehab, trying to regulate his weight, but it was all to no avail.
"I know he wanted to get sober," friend Jillian Seely said about Farley. "But it was like he had cancer and the chemo treatment didn't work anymore."
In 2015, a documentary called I Am Chris Farley was released as a celebration of Farley's life. The documentary consists of clips of performances mixed with interviews from numerous closer friends including Mike Meyers, Adam Sandler, David Spade, and more.
Before his death, he was scheduled to voice Shrek in the Dreamworks movie of the same name. He even had up to 80 percent of the film already recorded. However, fellow SNL castmate Mike Meyers would move in to take the voice role. In recent years, some of the records were released to the public.
Had he been able to reach sobriety, his filmography and popularity would have only continued to grow. Despite dying at such an early age, Farley left his mark on the comedic world. He is still highly influential and has fans around the world.
"This notion of love is something that would be a wonderful thing," Farley once told Rolling Stone writer Erik Hedegaard. "I don't think I've ever experienced it, other than the love of my family. At this point it's something beyond my grasp. But I can imagine it, and longing for it makes me sad."
Since his death, he lives on not only through his work but also through the Chris Farley Foundation. An organization meant to provide education to all people about the dangers of drugs and alcohol abuse.
"The Chris Farley Foundation is dedicated to the prevention of substance abuse. It focuses on communicating the consequences of drugs and alcohol abuse to kids, teens, and young adults," the foundation says.
In Conclusion
Chris Farley lived a short life, but during that life he was able to make an impact on the world of comedy and the millions of people who have watched his sketches and films. Farley struggled with drugs and alcohol, a problem that eventually led to his death. If you or a loved one is dealing with a substance abuse issue, please reach out Landmark Recovery's admissions staff today.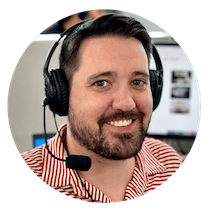 Choose Recovery Over Addiction
We're here 24/7 to help you get the care you need to live life on your terms, without drugs or alcohol. Talk to our recovery specialists today and learn about our integrated treatment programs.