Luke the Drifter. Hillbilly Shakespeare. Timber Snake. Perhaps unsurprisingly, the man with so many timeless nicknames was rarely called by his actual first name. Hiram, or "Hank" Williams only lived to the age of 29, but he is widely regarded as one of the most significant American singer/songwriters of the 20th century. The prolific country star has earned accolades and credits of influence from monumental artists such as Elvis Presley, Jerry Lee Lewis, and Bob Dylan. His legacy in country music remains present even to this day.
Despite only living to the age of 29, Williams managed to record 35 singles that landed in the Billboard Top 10 Country and Western chart, as well as earned posthumous induction into the Country Music Hall of Fame, Songwriters Hall of Fame, and Rock and Roll Hall of Fame. Unfortunately, Williams career was cut short by heart failure, brought on by rampant prescription drug and alcohol abuse. Like many of his songs, Hank's life was a story that deserves to be told.
WSM radio, Hank Williams Promotional Photo, marked as public domain, more details on Wikimedia Commons
Williams was born 50 miles south of Montgomery in Butler County, Alabama in 1923. The third son of Lon Williams, a locomotive engineer, and Lillie Williams, a church organist, Hank spent most of his childhood enthralled by the music of the south. His parents separated early in Hank's life, and he was raised primarily by his mother. It was Lillie who originally taught him how to play the organ and whom gave him his first guitar at the age of eight.
Williams was born with a spinal disorder known as "spina bifida acculta", a condition that many believe caused him constant and lifelong pain. At a young age, it may have been this condition that separated him from playing with other kids and allowed him to identify with the world of music and church choirs. Williams was obsessed and learned how to play folk, country, and the blues.
Like many other boys growing up in the South at the time, Williams was a fan of country blues guitar that blended spirited yodeling, vivid lyrical imagery, and fantastic storytelling. As a young boy, Williams befriended African American street singer Rufus "Tee Tot" Payne, who helped Williams hone his guitar-playing skills and, more importantly, develop the blues phrasing and blues rhythms that he would later use in his own singing style.
By the time he moved with his mother to Montgomery in 1937, William's music career was already in motion. At the age of 13, Williams made his radio debut and a year later was already winning talent shows with his band, Hank Williams and his Drifting Cowboys. His mother remained supportive and even drove the young man to and from shows throughout Alabama. By the time he was 18, he'd already caught the attention of music executives in Nashville.
Hank_Williams_publicity.jpg
: MGM Records derivative work:
GDuwen
Tell me!
,
HankWilliams1951concert
, marked as public domain, more details on
Wikimedia Commons
However, at the same time that Williams was carving a name for himself in the world of country music, he was beginning to struggle with growing dependency on alcohol to relieve his back pain. At the age of 21, Williams met and married Audrey Mae Sheppard. They would have their first son together, Hank Williams Jr., five years later in 1949.
Audrey sang and played bass with Hank as the two traveled the road. The couple initially worked as a team to promote Hank's career, but a combination of his substance abuse and mutual incompatibility led them to separate briefly in 1948 and later divorce. The couple's volatile relationship made its way into many of Williams's most famous songs, ironically contributing to the success that the couple had pursued with such vigor together early in their marriage.
During World War II, Williams was turned down for military service due to back problems and instead worked war-related jobs in Portland, Oregon, and Mobile County. Williams returned to Montgomery near the conclusion of the war and quickly resumed his pursuit of a musical career.
In 1946, Williams traveled to Nashville to meet with Fred Rode of Acuff-Rose Publications Company. A year later, Williams signed a record contract with MGM and scored his first hit with "Move It On Over". In April 1948 he scored a second Billboard success with "Honky Tonkin". However, along with these early successes came increasingly erratic behavior from Williams, who often showed up at live performances drunk.
Williams continued to record and tour, amassing 24 top 10 singles by the end of 1951. Despite his skyrocketing success, Williams personal life was beginning to fall apart. Divorced from Audrey and drinking excessively, Williams was fired from his full time gig on the premier country music radio show "Grand Ole Opry" for chronic absenteeism. He had a brief affair with a young secretary, Bobbie Jet, in the summer of 1952 before getting married to Billie Jean Jones. A year later, Bobbie would give birth to their daughter, Antha Belle Jett, in Montgomery Alabama.
Williams health entered a steep downward spiral in November and December of 1952. His chronic back problems could no longer be treated solely by excessive alcohol consumption and Williams turned to prescription painkillers to find relief. After a brief tour in Texas, Williams returned to Montgomery in late December to rest before heading north for a scheduled New Year's Day show. However, during the trip northward, Williams slipped into unconsciousness and was pronounced dead on New Year's Day in Oak Hill, West Virginia, at the age of 29.
Williams was interred in Montgomery's Oakwood Annex Cemetery. Following his death, sales of Williams's records skyrocketed. An estimated 20,000 people attended his funeral, held in Montgomery's Municipal Auditorium. Today, his gravesite in Alabama attracts many visitors each year.
If you or a loved one is dealing with an addiction issue, please reach out to Landmark Recovery today.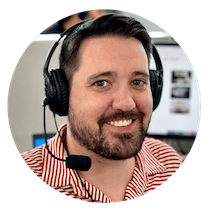 Choose Recovery Over Addiction
We're here 24/7 to help you get the care you need to live life on your terms, without drugs or alcohol. Talk to our recovery specialists today and learn about our integrated treatment programs.