Brooklyn-born artist Jean-Michel Basquiat saw a rapid rise and a tragic fall in which he went from living homeless and selling one dollar postcards to grossing millions of dollars in the span of a few years.
In 2017, almost 30 years after his death, one of his paintings sold at auction for $110.5 million, a record high for any American artist at the time, and becoming the sixth most expensive work ever sold at auction.
Basquiat died on August 12, 1988 at the age of 27. The autopsy report said that Basquiat died from a mixed drug intoxication including opiates and cocaine.
"As a king rules by divine rights, so did Jean Michel Basquiat draw and paint"
-Peter Brant
Jean-Michel Basquiat was born on December 22, 1960 to a Haitian father and Puerto Rican mother. Basquiat showed a liking for art and drawing from a young age.
According to the late artist's website, he would often use paper that his father, Gerard, would bring home from work to make drawings inspired by cartoons he saw on television. He even said that he wanted to be a cartoonist when he was younger.
His interests were groomed by his parents. His mother, Matilde Andradas, who was also interested in art, got him started and would push him.
"I remember my mother drawing stuff out of the Bible, like Samson breaking the temple down, stuff like this."
During his childhood, Basquiat would often visit many art museums across New York with his mother including the Brooklyn Museum, The Museum of Modern Art, and the Metropolitan Museum of Art.
"I left home at 15, and went to Washington Square Park. I just sat there dropping acid…Now that all seems boring; it eats your mind up."
During his late childhood and early adult years, Basquiat began collaborating with his friend Al Diaz on graffiti and street art, a collaboration and character they named SAMO. They would spray paint philosophical poetry, broken phrases, and sarcastic quips across the streets of downtown Manhattan.
"We started doing the SAMO graffiti when we were still in school. We just wanted to do some sort of conceptual art project"
-Al Diaz
Some of the phrases that they would write included "SAMO FOR THE SO-CALLED AVANT-GARDE", "SAMO … FOR THOSE OF US, WHO MERELY TOLERATE CIVILIZATION", and "LIFE IS CONFUSING AT THIS POINT".
Basquiat had left home multiple times during his childhood but left for good when he was 17. Eventually, Basquiat became homeless, sleeping on park benches, and supporting himself by panhandling and selling postcards and T-shirts.
"I used to sell postcards for a dollar, 1 color-Xeroxed [stuff]."
Basquiat's work would combine elements of abstract and expressionism paired with pop culture references like baseball players and the Kennedy assassination. Along with the art scene in New York, Basquiat also dabbled in music. He formed a band called Gray with other New Yorkers which blended elements of jazz, punk, and pop to create something many referred to as "noise music."
Eventually, Diaz and Basquiat had a falling out and SAMO ended, Basquiat went out and wrote "SAMO IS DEAD". Famous contemporary artist Keith Haring even held a mock wake for SAMO at his Club 57.
In 1979, Basquiat met Diego Cortez, an artist and filmmaker with some pull in the East Village club scene. Cortez had an appreciation for Basquiat's work and eventually showed his work to art dealers and local influencers who would help Basquiat get his feet off the ground.
During his early years, Basquiat didn't have money to pay for proper art supplies like canvases, instead, he elected to take things he would find on the street like doors, mirrors, and windows and use that as the canvas.
He would use whatever he could find as a canvas, even refrigerators, floor, and walls in his girlfriend's apartment.
"The first paintings I made were on windows I found in the street. And I used the window's shape as a frame, and, you know, just put the paint on the glass part. And on doors I found on the street."
It wasn't until the early 1980s that Basquiat had his breakthrough as in artist. In June of 1980, Basquiat was one of the many artists participating in The Times Square Show, which was received well by the art world and was considered a first step in legitimizing the artists of the East Village scene.
Following the success of The Times Square Show, Cortez opened the New York/New Wave show which also featured Basquiat.
Due to the recognition that he received from the shows, Basquiat quit playing with Gray to focus solely on art.
"Since I was 17, I thought I might be star. I'd think about all my heroes, Charlie Parker, Jimi Hendrix…I had a romantic feeling how people had become famous."
At one of the exhibitions, Basquiat met Annina Nosei who owned an art gallery that she agreed would feature some of Basquiat's work. Upon meeting, Basquiat said that he didn't have money for canvases, Nosei would go on to give him money to buy art supplies as well as provide a studio space for him to work in.
This was the transition period for Basquiat, from working on the street to working in a real studio.
His exhibition at Annina Nosei's gallery was considered a hit. Every piece sold and he made $200,000 in one night.
During the same year, writer, poet, and critic Rene Ricard wrote a piece on Basquiat titled, "The Radiant Child". The piece ended up helping Basquiat establish himself in his early career.
"I knew that the next person I wrote about had to be totally unknown, terribly young, very ambitious. I wanted to latch on to a career that I could watch and write about for a long time.
-Rene Ricard
In 1982, Basquiat's career began to elevate. He opened six solo shows in cities worldwide and at the age of 22 became the youngest artist to ever be included in Documenta, a contemporary art exhibition that takes place every five years in Germany. He also moved from the studio to a new 5,000 square foot apartment.
Basquiat quickly rose to prominence, when he was 22 his work was selling for $2,000 to $10,000 but just two years later his paintings and drawings were selling for $10,000 to $25,000.
During this time, he was also fiercely competitive, to the point where he would kick buyers and collectors out of his studio if they made a request rather than just buy or compliment a piece.
Basquiat eventually befriended famed pop artist Andy Warhol in 1983 which soon blossomed into a close friendship in which the two worked together, painting, and collaborating on many shows. Basquiat and Warhol would regularly discuss philosophies of life and art.
When Jean-Michel and Warhol began to work together, many of the people who he started his career with soon took a backseat to the new path he was on.
While his fame and his fortune continued to rise, so did his drug abuse.
Basquiat had been using for some time and some sources say that he was spending up to $2000 a week on cocaine and heroin. He told friends that he would use heroin to help him concentrate.
"I had some money, I made the best paintings ever. I was completely reclusive, worked a lot, took a lot of drugs. I was awful to people."
The fame, fortune, and drug use started to catch up to Jean-Michel. It soon became to take a toll on him. He was struggling due to the publicity and the crowds he was surrounding himself with. He soon bean to believe, and was right in some cases, that the people he was around were exploiting him for their own purposes.
On top of the problems that he was facing, his close friend and collaborator, Warhol, died on February 22, 1987, devastating Basquiat.
The problems with fame, the death of a close friend, and a drug problem that was continuing to grow soon began to take hold of Basquiat.
Basquiat was always resistant to drug abuse treatment programs. However, in an attempt to get off drugs, Basquiat left New York, stopping in multiple locations, including his ranch in Hawaii.
In June of 1988, Basquiat left Hawaii for New York and claiming that he had kicked drugs for good.
On August 12, 1988, Jean-Michel Basquiat died in his Great Jones Street loft. He was 27 years old.
Basquiat left behind over 1000 paintings and 1000 drawings. More importantly, his influence has lived on past his death. He is recognized as one of the most influential artists of the 20th century and has painting in exhibits and museums all over the world. Graffiti and street art soon began to be taken more seriously as an art form and Basquiat's work has influenced countless established and young up-and-coming artists.
He was given a private funeral which was attended by a number of close friends. Basquiat is buried at the Greenwood Cemetery in Brooklyn.
In Conclusion
Landmark Recovery is a drug and alcohol treatment center that can help you or your loved one if they are struggling from some type of substance use disorder. Please reach out to our admissions team if you would like more information about treatment plans.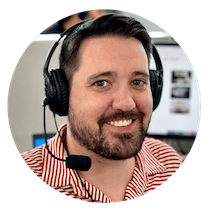 Choose Recovery Over Addiction
We're here 24/7 to help you get the care you need to live life on your terms, without drugs or alcohol. Talk to our recovery specialists today and learn about our integrated treatment programs.