Johnny Cash is one of the most revered figures in music, especially when it comes to country and rock and roll. Cash is one of the best-selling music artists of all time. He has sold more than 90 million records worldwide and is considered a country music legend who was influenced by other genres like rock and roll, blues, and gospel. During his career, Cash released over 50 studio albums and received 18 Grammy Awards for categories such as "Best Country Album" and "Best Male Country Vocal Performance."
During his career, however, Cash was drinking heavily and became addicted to prescription pills. Fortunately, he was able to kick these problems and went on to have a long and acclaimed career.
J.R. "Johnny" Cash was born in Kingsland, Arkansas, on February 26, 1932. He was one of seven children. Cash's interest in music began when he was young. He heard gospel and radio music from an early age and was taught to play guitar by his mother and family friends.
According to an NPR interview, Cash's mother even signed him up for singing classes when he was younger, but his singing teacher turned him away and told him not to let anybody change his voice.
When Cash was 12-years-old, he experienced a traumatic incident that haunted him for life. His older brother, Jack, suffered a table saw injury and died. Cash talked about the guilt he felt over the death of this brother: "I knew that when I left there at the age of 18, I wouldn't be back."
Cash later married Vivian Liberto in San Antonio. Together they had four daughters: Roseanne, Kathy, Cindy, and Tara. Cash and Vivian moved to Memphis, Tennessee, where Cash sold appliances and formed a band with guitarist Luther Perkins and bassist Marshall Grant. Eventually, Cash visited the Sun Records studio in hopes of getting a recording contract from founder Sam Phillips.
Sun Records would become a musical influencer of the time, becoming the studio home to names like Elvis Presley and Jerry Lee Lewis.
" I was fully confident that I was going to see Sam Phillips and to record for him that when I called him, I thought, I'm going to get on Sun Records. So I called him and he turned me down flat. Then two weeks later, I got turned down again. He told me over the phone that he couldn't sell gospel music so – as it was independent, not a lot of money, you know?"
While auditioning for Phillips, Cash played original music in the vein of country and rock and roll. This led to Cash signing a record deal with the label and releasing his first two recordings, "Hey Porter" and "Cry! Cry! Cry!."
In the 2005 biopic film based on Cash's life, Walk the Line, actor Joaquin Phoenix played Cash. The movie recreated this scene of Cash auditioning for Phillips.
Cash's next record Folsom Prison Blues was a commercial hit along with "I Walk the Line." In 1957, Cash became the first Sun Records artist to release an LP album. Despite the success, Cash ended up leaving his deal with Sun Records to sign with Columbia Records.
By the late 1950's, Cash was starting to make a name for himself both from critical and commercial success. During this time, Cash was drinking heavily and had become addicted to amphetamines and barbiturates. In an interview with Country Music Magazine, Cash spoke about his drug use: "I got into the habit of amphetamines. I took them for seven years. I just liked the feel of them. It lifts you and, under certain conditions, it intensifies all your senses."
In the 1960's, while on tour, Cash was arrested by a narcotics squad in Texas. Officers thought that he was smuggling illicit drugs across the border but instead found over 1000 pills, both amphetamines and sedatives, in his guitar case. He posted a $1,500 bail and was forced to pay a fine.
"You took more pills to cover up the guilt feelings. I got to playing one against the other, the uppers against the downers, and it got to be a vicious, vicious circle. And they got to pulling me down."
The substance abuse continued to get in the way of Cash's success. His tour schedule was also taking a toll on him; he was up to 300 shows a year at this point. He also divorced his wife and had to cancel performances. Despite this, Cash received critical acclaim in the form of a Grammy Award for his duet with June Carter in the song "Jackson," in 1967.
Eventually, Cash went on to marry June Carter. During their life together, June attempted to keep Cash off of drugs, flushing his pills down the toilet and staying with him while he went through multiple admissions into rehab treatment facilities.
" I'd talk to the demons, and they'd talk back to me – and I could hear them. I mean they'd say, 'Go on, John, take 20 more milligrams of Dexedrine, you'll be alright.'"
Cash quit and relapsed on drugs multiple times and was in and out of rehab for over a decade. Eventually, he entered a rehabilitation facility in 1992 for the last time and was able to fully kick the addiction.
"Over a period of time, you get to realizing that the amphetamines are slowly burning you up … Then you get paranoid; you think everybody is out to do you in. You don't trust anybody – even the ones who love you the most."
One of the things that Cash became famous for was the concerts he would do in prisons. He started to perform in prisons in the late 1950's, and he was able to convince his record company to record one of his concerts for a live album. Johnny Cash at Folsom Prison released in 1968, and Johnny Cash at San Quentin released in 1969. Both became highly successful live albums.
In 1980, at the age of 48, Johnny Cash became the youngest living Country Music Hall of Fame inductee. He was also inducted into the Rock and Roll Hall of Fame in 1995.
Cash saw a resurgence in his career when he signed with legendary producer Rick Rubin's record label, American Records. During the late stages of his career with Rubin, Cash released a number of albums including American Recordings, which went on to win the Grammy Award for "Best Contemporary Folk Album." The follow-up album, Unchained, earned the Grammy for "Best Country Album of 1997."
Cash's wife, June Carter Cash, died unexpectedly in May of 2003. Just a few months later in September, Johnny Cash passed away in Nashville, Tennessee, from complications from diabetes.
Cash's legacy continues to live on through his music. He is widely considered to be one of the most influential artists in country and rock and roll music history.
Johnny Cash's lyrics and music have inspired millions of musicians and people around the world. His addiction to prescription medications and his story of sobriety should be looked at as an example of how one can conquer addiction. It is important to look at his story of sobriety, especially with the current opioid epidemic we are seeing in the country today.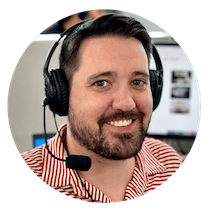 Choose Recovery Over Addiction
We're here 24/7 to help you get the care you need to live life on your terms, without drugs or alcohol. Talk to our recovery specialists today and learn about our integrated treatment programs.