Scott Disick Didn't go to Rehab for Sobriety
Most of the Scott Disick rehab stints you read about are related to substance use disorders. Addiction is typically a private problem, but for Scott Disick, rehab and his cycle of drug and alcohol problems have been highly publicized. In November 2020, Disick said he was checking into a rehab facility to help him deal with trauma, not because he'd fallen back into using drugs or alcohol. He, like thousands of Americans battling addiction, needed help and decided to take a proactive step to get it. Let's examine what we know about Disick's recovery journey in an effort to understand what may and may not work.
Who is Scott Disick?
Disick, Kourtney Kardashian's ex-boyfriend and father of her three children, has cycled in and out of rehab over the years for alcohol and drug problems. Disick's substance abuse problems have been well documented in the media. They also gained him the reputation as the villain of the much-loved reality TV show "Keeping Up with the Kardashians." The astronomical sums that Disick and the Kardashians receive for living in the public eye mean they must be willing to live under public scrutiny, which can be troubling for someone battling addiction.
The Kardashians are no different from the millions of people affected by a loved one's addiction. This further shows that addiction is a family disease. Kris Jenner, Kourtney's mother, staged an intervention in 2014. 
Disick went to rehab in Connecticut in November 2014. He attended an ibogaine rehab facility in Costa Rica, but left after just one week in March 2015. Since then, he has attended luxury treatment centers in Florida, Malibu, and Edwards, Colorado.
Scott Disick's Rehab For Past Trauma
Relapsing after addiction treatment is commonplace. Many people relapse more than once on the road to sustained recovery. 
In November 2020, Disick contacted Kourtney by phone to explain that he was going back to rehab, but this time not for alcohol or drugs. 
The televised conversation showed Disick explaining to Kourtney how he was struggling with the COVID-19 lockdown restrictions. He shared that he was becoming more anxious and depressed. He felt that he hadn't adequately grieved the death of his parents, so he decided now is the time to address his past trauma.
Disick decided to go to a rehab center that specifically deals with past trauma so he could "Be the best person I can be for my family."
Kourtney expressed her surprise at Disick's decision to enter rehab. She explained the reason for this: "Because for the first time he isn't being asked to go away because he's having an issue with alcohol or drugs, this time it feels really different."
Disick's mother died from a long-term illness in 2013. Three months later his father also passed away. The loss of his parents hit him hard as an only child. Disick dealt with his loss by turning to alcohol and drugs, because he is previously prone to substance abuse. As a result, the then 37-year-old reality star earned the reputation as the bad boyfriend of Kourtney Kardashian. 
Disick let Kourtney down countless times due to his run-ins with substance abuse ever since they met and fell in love in 2010. Disick's addiction and behavior are well-documented as a celebrity in the spotlight. Throwing up in public, violent outbursts, and being negligent as a boyfriend all contributed to Scott and Kourtney's breakup. Disick is also known to be a doting father beyond this mayhem.
Disick is a reminder that addiction doesn't discriminate. Addiction inflicts people of all backgrounds – black, white, rich, and poor. Seeing Disick's behavior also serves as a reminder that we behave in ways that harm ourselves and others when we are substance use-impaired. Scott is famously stated, "I'm nicer now that I'm sober."
Disick's rehab journey is also a reminder to those of us who struggle with addiction that addressing past trauma is vital for recovery. When Disick called Kourtney to inform her he was going to rehab to address his past trauma, she said, "This time it's bringing up important work that we all have to do."
Depression and Anxiety
Disick told of his increasing depression and anxiety, during the phone call with Kourtney. Choosing to go to rehab at this point is a sensible move. Disick could easily have turned to drugs or drink to soothe these difficult emotions.
Depression and anxiety are closely linked to addiction. People turn to substances for the dopamine response provided. This flood of feel-good chemicals in the brain can make us feel better temporarily if we feel depressed or anxious.
Many of us who struggle with anxiety and depression often have unresolved trauma from childhood, adolescence, or adulthood. We may be living with trauma without realizing it.
Trauma and Addiction
The role of trauma in addiction is well documented. Addiction treatment incorporates therapies designed to help us to address past traumas that evoke uncomfortable thoughts and feelings. For Disick, rehab would need to be focused on addressing the loss of his parents along with any repressed adverse childhood experiences.
What therapies can we turn to address our past traumas so that we don't self-medicate with substances or alcohol, then?
Treatment for Trauma and Addiction
We can turn to therapies that enable us to confront painful memories and challenge negative thought patterns. Cognitive behavioral therapy (CBT) is an effective evidence-based treatment modality that encourages us to view our automatic thought processes critically. We may not realize we have distorted thoughts about ourselves. CBT can help us to uncover these negative thought patterns and to replace them with positive ones.
Other treatments for trauma can include:
Coping skill development
Exposure and desensitization therapies
Grief counseling
Group therapy
Individual therapy
Celebrities who live in the public eye often struggle with a lack of privacy, which is why they need treatment centers that can ensure their privacy.
All treatment centers are legally required to ensure the privacy of their patients under the Health Insurance Portability and Accountability Act. In 2020, Disick checked out of a rehab center believing someone at the center sent a member of the media pictures of him checking. He has since withdrawn the legal action, although it's unclear why.
What Comes Next
If you are seeking treatment for a substance use disorder, you may also want to consider seeking treatment for past traumas.
Landmark Recovery provides a range of therapies to treat the emotional problems underpinning addiction, and we're here to help you every step of the way. To discuss the most appropriate treatment for your needs, reach out today by calling 888-448-0302.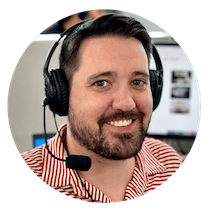 Choose Recovery Over Addiction
We're here 24/7 to help you get the care you need to live life on your terms, without drugs or alcohol. Talk to our recovery specialists today and learn about our integrated treatment programs.