Updated: May 25, 2023, at 1:14 p.m.
More than 7 million adults in the United States are dealing with both mental health issues and substance use disorders (SUDs), highlighting the overlap between substance abuse and mental health. That's why healthcare professionals and addiction specialists are putting more emphasis on special ways to treat mental health and substance abuse together. These ways are called integrated treatment, which is known to bring promising results for people struggling with co-occurring conditions.
This blog will explore why it's so important to address both mental health and substance abuse together, the benefits of integrated treatment, and the research that supports this approach.
The Need for Integrated Treatment for Co-Occurring Disorders
Shockingly, only 9.1% of people with co-occurring disorders receive both mental health care and substance use treatment, says the National Institute on Drug Abuse (NIDA). This treatment gap shows the importance of integrated treatment approaches that address both aspects simultaneously. But what exactly is integrated treatment?
What is Integrated Treatment for Co-Occurring Disorders?
Integrated treatment for co-occurring disorders means getting help for both mental health and substance use problems at the same time. Instead of dealing with addiction or mental health issues on their own, integrated treatment looks at how they're connected and helps with both at once. It involves different kinds of support, like:
Counseling

Medications

Support groups
Each element gives a "holistic" or complete approach to recovery.
7 Practice Principles for Integrated Treatment
When it comes to treating people with both mental health and substance abuse issues, there are seven guiding principles that ensure the best possible care. 
Integration of Treatment

: Mental health and substance abuse treatment are combined to meet the needs of individuals with co-occurring disorders.

Specialized Training

: Integrated treatment specialists are trained to address both substance use disorders and serious mental illnesses.

Staged Treatment

: Co-occurring disorders are treated in stages, with different services provided at each stage based on the person's needs and progress.

Motivational Interventions

: Motivational interventions are used throughout the treatment process, particularly during the persuasion stage, to encourage positive changes.

Substance Abuse Counseling

: Cognitive-behavioral therapy is utilized for substance abuse counseling in the active treatment and relapse prevention stages, helping individuals understand and modify negative thoughts and behaviors related to substance use.

Multiple Formats

: Integrated treatment offers various formats for services, including individual counseling, group therapy, self-help programs and involving family members.

Medication Services

: Medication services are integrated and coordinated with psychosocial services to support the individual's recovery process.
Download our infographic outlining the 7 practice principles for integrated treatment for co-occurring disorders and gain valuable insights into effective care. Share this resource with others to help them navigate the path to recovery and promote holistic healing.
Choose Integrated Treatment for Substance Abuse and Mental Health
 Co-occurring disorders require a customized approach, and healthcare professionals are recognizing the benefits of integrated treatment. If you or someone you know is struggling with substance abuse and mental health challenges, seeking professional support is crucial. Landmark Recovery is here to help. 
Our compassionate team understands the complex nature of co-occurring disorders and offers evidence-based treatment programs tailored to individual needs. To take the first step towards recovery, call our confidential 24/7 helpline at 888-448-0302. Our admissions team is available to answer your questions, provide guidance, and coordinate transportation if needed. 
Choose recovery over addiction and let us guide you towards a healthier, more fulfilling life.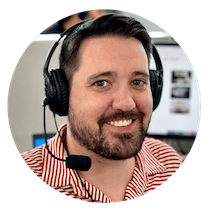 Choose Recovery Over Addiction
We're here 24/7 to help you get the care you need to live life on your terms, without drugs or alcohol. Talk to our recovery specialists today and learn about our integrated treatment programs.