Here at Landmark Recovery, we understand how difficult it can be to maintain a substance-free lifestyle in recovery. For those who're in recovery, going on vacation sober can be like walking into an environment where everywhere you look is like a neon sign with a trigger on it. Ensuring that you participate in activities that don't trigger addictive behaviors is extremely important.
For example, someone in recovery who's susceptible to triggers probably would have an incredibly hard time vacationing in Las Vegas, where participating in hedonistic activities is generally the norm. Perhaps plan for an alternative vacation, where you try to avoid places that are full of triggers and temptations.
Staying sober on vacation
Here's some ways to ensure you're not tempted to get back into addictive behaviors:
 AA/NA – If maintaining a regular AA/NA visit is something that you feel helps best manage your recovery path, then seek out local AA/NA meetings in the places you're going to or set aside some time to join a virtual one back home. 12-step programs are a big part of our treatment programs, and they have a proven track record of helping individuals achieve sobriety throughout the recovery process.
Family-Style Entertainment – If a stricter, substance-free environment is one you need, family-style entertainment is always an option if you're the kind of person that enjoys shows and activities on trips when you're visiting a destination. For those with children, it's a great way to spend time with the family and stay emotionally grounded on vacation.
Staying In Touch – A lot of folks like to unplug and unwind while they're on vacation, and this is a good thing when you're escaping stress temporarily. You might feel the need to completely disconnect from your everyday life, but it's still important to at least stay in touch with your recovery coach or mentor to ensure you're maintaining accountability.
Get Outdoors – You could participate in outdoor activities, like hiking or running, that encourage you to stay healthy and get the endorphins pumping through your body. Downloading an app like AllTrails to find cool spots is a great way to do this. Endorphins feel amazing after a workout and bring euphoria in a way that's perfectly healthy.
Learn more
If you're struggling with substance abuse, give us a call at 888-448-0302 to learn more about the treatments we offer here at Landmark Recovery. Our goal is to save as many lives as we can in the next century—let us help you become one of them.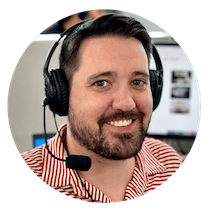 Choose Recovery Over Addiction
We're here 24/7 to help you get the care you need to live life on your terms, without drugs or alcohol. Talk to our recovery specialists today and learn about our integrated treatment programs.