Brett Favre is a 20-year veteran of the NFL and played for four teams during his career. Favre was the first NFL quarterback to pass for 500 touchdowns, throw for 70,000 yards, complete 6,000 passes and attempt 10,000 passes. He is a Superbowl champion and when he ended his career he was the NFL's all-time leader in passing yards, passing touchdowns, and quarterback wins. But before he could accomplish these feats, Favre had to conquer one of his most difficult problems: addiction.
During the late 1990's, the former Packers quarterback struggled with an addiction to prescription pills, most notably Vicodin. While he did end up receiving treatment and getting sober, his priorities during this time period were skewed. He speaks about the experience in a CBS interview.
"I tell people all the time that I took 15 Vicodin ES at one time. And they're like, 'It didn't knock you out?' It did totally the opposite — I was up."
Favre was born in Gulfport, Mississippi on October 10, 1969. Favre played both baseball and football in high school and played a number of positions on the football team including quarterback, lineman, strong safety, placekicker, and punter.
High school didn't give Favre the ability to show off his arm too often. His high school team ran a run-oriented offense and Favre would rarely have more than five passes a game. However, an assistant coach from Southern Mississippi, Mark McHale, came to watch a couple of games and was ready to leave as all he was seeing was handoff but suddenly, on a broken play, Favre threw the ball that McHale described as having "had smoke and flames coming off of it." After seeing this, McHale lobbied for Southern Mississippi to offer Favre a scholarship.
The scholarship that Southern Miss offered was the only one he received. He began his freshman year as the seventh-string quarterback but took over the starting position in the second half of the third game of the year.
Despite being hungover and vomiting during warmups, Favre led the team to a comeback win. Favre went on to start ten games his freshman year, winning six of them. He went on to play three more years with the team.
Favre was drafted by the Atlanta Falcons in the second round with the 33rd overall pick in the 1991 NFL Draft. However, he only attempted four passes during his career in Atlanta. In 1992, Favre was traded for a first-round pick to the Green Bay Packers
Favre went on to play 16 seasons in Green Bay and appear in two Superbowl's.
During his time with the Green Bay Packers, Favre suffered from an addiction to prescription pain pills after going through a series of injuries.. In an interview, Favre said that while he did go through treatment in 1996, his use of prescription pills had been going on for three years and during this period, he worked his way up to taking a months prescription of 30 Vicodin pills in two days.
"I don't remember the dynamics of how it worked, but say two gave me an effect I liked. After a month, two didn't do anything, so you needed three. And it may have been less [time] than that. And then four and then so on and so forth. I don't remember how long it took until you had to graduate to more, but I knew 15 was hard to come by."
Not only was Favre draining his prescription during this time, but he was also asking his teammates for pills on a frequent basis.
"A month's prescription is 30 pills or whatever, depending what they prescribe to you and I was going through that in two days. So I was having to hustle. I'd ask this guy for pills and that guy for pills. After a while, I was going back around pretty quickly…My wife says, everyone knew. But I thought no one knew."
Ironically, Favre won an MVP award one of the years that he was using pills.
"That was an MVP year for me. But that year, when I woke up in the morning, my first thought was, 'I gotta get more pills.'"
Along with prescription medication, Favre said that he was also a regular drinker.
"When I drank, I drank to excess."
Eventually, his dependence on pills become too much. Favre went on to quit cold turkey. One day he hit rock bottom and decide to flush the last four pills he had. Favre said that the next month was the worst month recovery-wise of his life and career.
"I shook every night, cold sweats, it was a constant battle."
His addiction issues became known publicly when he suffered a seizure during a hospital visit. In 1996, Favre went to a treatment center and remained in rehabilitation.
Following his rehabilitation, Favre led the Packers to their best season in 30 years while helping the team win the Super Bowl over the New England Patriots. Green Bay found themselves in the Super Bowl the following year against the Denver Broncos but lost in what is considered one of the biggest upsets in NFL history.
Mass Communication Specialist 1st Class Jennifer A. Villalovos, USN. Cropped by
Blueag9
,
Brett Favre crop
, marked as public domain, more details on
Wikimedia Commons
Favre was a three-year NFL MVP and led the league in passing yards two years and in touchdowns four years.
Favre had an illustrious career in the NFL and he still holds a number of NFL records including the most consecutive starts by any player in the league with 297, or 321 including playoffs.
He was traded later in his career to the New York Jets where he stayed for one season. He later moved on and signed with the Minnesota Vikings in 2009. On January 17, 2011, Favre officially filed his retirement papers with the NFL.
MN National Guard,
Brett Favre 2009
,
CC BY 3.0
In 2018 in an interview with USA Today, Favre revealed that he went to rehab three times before he was able to finally kick his habits. This is somewhat common for people with chemical dependencies. Sometimes, one stint in rehab isn't enough and many people end up relapsing and having to be readmitted.
In fact, even after being clean from prescription pills after 1996, Favre went back to rehab in 1998 to deal with an alcohol problem.
"This time, it was strictly for drinking. I didn't go back to the pills. I admitted the problem, I was in there 28 days, and it worked."
If one thing that Brett Favre is known for, it's his resiliency. His ability to bounce back from injuries and keep playing is what made him one of the more and dominant quarterbacks in the league for over a decade. His resiliency was also demonstrated off the field as well.
While his records may not last in the NFL, in fact, some have already been surpassed, Favre's sobriety is something that he will have forever.
Next Steps
Sobriety can be hard and is especially difficult if you try to do it on your own. Luckily there are a number of resources available to you or your loved one if they decide that they want to get sober. Landmark Recovery is one rehabilitation center that is dedicated to helping patients in any way we can. If you want to learn more about Landmark Recovery and the personalized treatment plan that we can offer, please visit our website and reach out to our admissions team today.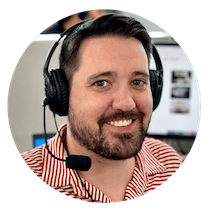 Choose Recovery Over Addiction
We're here 24/7 to help you get the care you need to live life on your terms, without drugs or alcohol. Talk to our recovery specialists today and learn about our integrated treatment programs.