With the NFL season kicking off last week, it's a good opportunity to look at one player who has seen his life completely 180 after conquering drug addiction and achieving sobriety.
Darren Waller is all set to be the starting tight end for the Oakland Raiders. But, this didn't come easy.
Not only did Waller have to dedicate his life to becoming a great football player, he also had to overcome drug addiction as well.
"I was getting high, literally, every day. Whatever I could get my hands on."
Darren Waller was born in Maryland but was raised in both Colorado and Georgia. Waller would go on to play college football at Georgia Tech serving as wide receiver.
Waller was selected by the Baltimore Ravens in the sixth round of the 2015 NFL Draft. Waller had a premature end to his rookie season in October when he was placed on the injured reserve list.
Following this injury, Waller struggled immensely with substances, violated league policy on more than one occasion.
In 2016, Waller was suspended for the first four games of the season these issues.
But the problem persisted and on June 30, 2017, Waller was suspended for one year for once again violating the league's substance-abuse policy.
"I was in Baltimore, I was just like a vegetable."
After his year-long suspension ended in 2018, he was waived by the Baltimore Ravens but was signed by the Oakland Raiders off the Ravens practice squad. Waller played in four games for the Raiders in 2018 and totaled 44 yards receiving.
Going into the 2019 season, the future was somewhat unclear for the young tight end. However, Waller was able to show off his talents, his speed, and his ability to learn fast and was named the starting tight end for the Raiders opening game against the Denver Broncos.
Raiders quarterback Derek Carr even commented on Waller's abilities and high ceiling.
"Darren has the skill set, he has the want to, he has the aggression to do it," Carr said. "Now, he just has to go do it. I'm really excited about him. Darren Waller is super, super fast if I'm being real, and he works his tail off. He's very smart. I can check a play within two seconds of the play clock being out, and he'll be on it and run the right thing. He's super fun to be around, he's a great guy."
During his time in Baltimore, Waller struggled with many different substances, but he says that it all started with opioids.
"Like opiates first, like oxy pills, stuff like that. Xanax, cocaine. Not caring about anything, any kind of consequences, or anything like that."
However, despite these problems, Waller was able to persevere and overcome his addiction issues.
He has been sober for two years now.
"Now I wake up and I'm doing what I'm supposed to be doing in my life and representing my family in a positive way. I feel like that goes a long way into me taking on a heavier load and having confidence in myself to carry it out."
For Waller, his sobriety and the Raiders have given him a second chance in the NFL. So far, he has risen to the occasion.
"I feel like I'm at a place in my life where I can build off of that and make the most of my abilities and what God gave me. That's just what I plan on doing."
Next Steps
Waller is one of many success stories. If you or a loved one are struggling with some sort of substance abuse issue, Landmark Recovery can help. Landmark Recovery's Carmel drug and alcohol rehab offers medical detoxification, residential treatment, IOP and more. To learn more about a personalized treatment plan, please visit our website and reach out to our admissions team.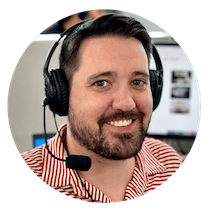 Choose Recovery Over Addiction
We're here 24/7 to help you get the care you need to live life on your terms, without drugs or alcohol. Talk to our recovery specialists today and learn about our integrated treatment programs.