Ben Haggerty, better known by his stage Macklemore, is a Grammy Award-winning recording artist and one of the biggest names in commercial music over the past decade. But, before Macklemore was able to conquer the charts he had to overcome his substance abuse problems that plagued his early adult life.
Haggerty was born in Seattle, Washington on June 19, 1983.
Haggerty was 15 when he started to write lyrics and songs. At the time he was listening to a lot of East Coast hip hop including the Wu-Tang Clan, Mobb Deep, and Nas.
While in high school, he developed the stage name "Professor Macklemore" for an art project but soon used it for his music releases.
In 2000, recorded and released his first project, a mixtape titled Open Your Eyes. Soon, Haggerty went simply by the name Macklemore and released his first official full-length album he called The Language of My World in 2005.
In 2006, Macklemore met producer Ryan Lewis. Macklemore and Lewis would join forces to be the duo Macklemore & Ryan Lewis. They released an EP titled The VS. EP in 2009.
In 2010, the duo released the song "Otherside" which samples the Red Hot Chili Peppers song of the same name. The song details a lot of Macklemore's struggles with substance abuse.
"I don't have moderation when using drugs and alcohol. It got to the point where it was hurting my life, my potential."
"I've seen my people's dreams die
I've seen what they can be denied
And "weeds not a drug" – that's denial
Groundhog Day life repeat each time
I've seen Oxycontin take three lives
I grew up with them, we used to chief dimes
I've seen cocaine bring out the demons inside
Cheatin' and lyin'
Friendship cease, no peace in the mind
Stealin' and takin' anything to fix the pieces inside
Broken, hopeless, headed nowhere
Only motivation for what the dealer's supplying
That rush, that drug, that dope
Those pills, that crumb, that roach
Thinkin' I would never do that, not that drug
And growing up nobody ever does
Until you're stuck, lookin' in the mirror like I can't believe what I've become
Swore I was gonna be someone
And growing up everyone always does
We sell our dreams and our potential
To escape through that buzz
Just keep me up, keep me up"
Macklemore has spoken about the first time he ever drank. He talked about how his first drink of alcohol when he was 13 or 14 years old. He was alone at his parents' house.
"Twelve shots in, [my] first time ever drinking alcohol. That's not people like, 'yo keep going.' That's me, by myself, dolo in the kitchen, like I can't stop. I can't this turn this off. This feels good, I wanna keep going."
Macklemore's high school years were spent skipping class and smoking week. Eventually, as Macklemore got older he began to use other substances including opioids like Oxycontin.
"[I saw] the grip that it had, just doing it for five or six days, sweating through my sheets and coming off of it shaking."
Unfortunately, during this period in his life, he saw many tragedies, including the death of his friend whom he actually met in recovery meetings. His friend, Kevin, whom he speaks about in a song of the same name, overdosed when he was 20 years old.
Macklemore has spoken about how hard it was for him to achieve sobriety.
"You know, like, Monday, I'ma stop…. OK. Tuesday, I'ma stop…. OK, fuck it, I might as well go on to the weekend. Sunday, I'm done. But after this bag of weed…"
He has dealt with struggles of his own during his road to recovery, including relapses. In interviews, Macklemore has talked about relapses he has dealt with. Including one that occurred after the release of his Grammy Award-winning album The Heist.
After the success, he saw from that album and two number-one hits in "Thrift Shop" and "Can't Hold Us" Macklemore stopped going to 12-step meetings and relapsed into taking pills and smoking marijuana. He said that he gave over to his addiction but tried to hide it.
There was also no music being made during this time.
© Markus Felix | PushingPixels (contact me), 20160324 Dortmund Macklemore Macklemore 0076, CC BY-SA 3.0
"I'm in meetings with management with sunglasses on and I'm rolling around like a 15-year-old trying not to get caught smoking weed in my car. Straight up, driving all around here, like I was 15 years ago. Same shit. I felt so dumb. I felt like I'm just wasting time. What am I escaping here?"
However, one thing that changed, causing him to take sobriety more seriously was when his longtime partner, Tricia, became pregnant. Tricia's pregnancy served as a catalyst for his sobriety and soon he was once again making music regularly.
"The thing that pulled me back was knowing that I wanted to be a musician, and that if I wanted to do this I had to get sober. So I'd go a month and be sober, make a bunch of music and then fall back off and vanish for a couple months and go back and forth like that. That's how I made music for the majority of my teen years and twenties."
Since coming into the limelight, Macklemore has become a voice in the addiction community. In fact, President Barack Obama met with Macklemore for a documentary about the opioid crisis and Obama also had the artist join him for the president's weekly address.
"I'm here with President Obama because I take this personally. I have abused prescription drugs and battled addiction. If I hadn't gotten the help I needed when I needed it, I might not be here today. And I want to help others facing the same challenges I did."
Similarly, in 2018, Macklemore headlined Recovery Fest in Rhode Island. Macklemore, continues to inspire millions who are struggling with addiction and other issues while also making music that speaks on a number of topics including substance abuse, racism, homophobia, and more.
Next Steps
While Macklemore has experienced relapses in the past, he has still been committed to sobriety and has spoken on the issue several times. Many people in recovery experience relapse, it is a common issue associated with addiction. Understanding what to do when an urge or craving comes on is a good way to minimize relapse chances. If you are interested in learning more about substance treatment options, Landmark Recovery is one Indiana treatment center that can help. If you would like to learn more about what treatment plans Landmark can offer, please visit our website and reach out to our admissions staff today.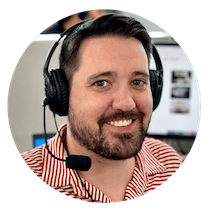 Choose Recovery Over Addiction
We're here 24/7 to help you get the care you need to live life on your terms, without drugs or alcohol. Talk to our recovery specialists today and learn about our integrated treatment programs.