While St. Patrick's Day is an Irish holiday celebrating the life of a saint, it is more traditionally associated with one thing: partying. People around the world make plans on March 17, oftentimes as an excuse to get drunk and wear a lot of bright green clothing. Wallet-Hub estimates that over 13 million pints of Guinness are consumed worldwide on St. Patrick's Day, and over 29% of U.S. adults make plans to attend a party in a bar or restaurant. And of all the year's holidays, St. Patty's is the fourth most popular drinking day behind New Year's, Christmas, and Fourth of July.
Giant celebrations like St. Patrick's Day can be a bit overwhelming for those in recovery. After all, lots of us want to cut loose and go wild. It can feel like you're not part of the celebration if you're not drinking.
If you or a loved one has ever struggled with this scenario, Landmark Recovery has some helpful tips to avoid relapse on St. Patrick's Day:
Use sound judgment. Don't use St. Patrick's Day as a "cheat day."
If you or a loved one is in recovery, you know that staying sober takes daily commitment, and not every day is easy. A temptation that may present itself is to drink in moderation as a reward for your "good" behavior. This is a dangerous justification! Maybe you've been eyeing St. Patrick's Day as a "cheat" day where you can enjoy yourself a little without feeling guilty.
Consider that this choice could lead to serious relapse. Thinking "I can handle just one beer," or "cheat a little," are rationalizations you might have used when your alcohol addiction was full-blown. Remember that your old thinking patterns led to excessive drinking habits that also held serious consequences.
Similarly, moderation is most likely the last thing on anyone's mind when it comes to St. Patrick's Day. If you're someone who has struggled with addiction in the past, St. Patrick's Day is not the best opportunity to begin using again.
Have your day planned out ahead of time.
Whether you decide to go out with friends or stay home, you'll want to have a game plan in place – and that you want to stick to – so that you do not become tempted by idleness or free time.
For example, you can plan out your night at home. Invite a friend and plan to watch a favorite movie, tv show, or simply read a book you have been wanting to get to. You could also schedule time to go to the gym, or plan a fun dinner with friends at a restaurant where you know drinking is not the focus of the atmosphere. Whatever motivates you and sounds appealing, plan on that so you don't have any reason to think grabbing an alcoholic drink is a "better" option!
Choose mocktails and soft drinks.
It's no secret that some of us simply don't know what to do with our hands! If you find yourself at a party or bar and don't want to be awkwardly crossing your arms, it helps to grab a soft drink or mocktail. (And who is going to ask if it has alcohol in it or not?!)
If you are staying in, you can mix up your own St. Patrick's Day mocktails that are sure to be a hit. Bringing your own beverages to a friend's event is a great way to contribute to a party, and your host would be very grateful! Or, any bartender would be happy to oblige your non-alcoholic drink order.
Surround yourself with people you trust.
If you do venture out of your own home, make sure to surround yourself with friends or family that you trust. More likely than not, if you can surround yourself who influence you positively and encourage your recovery from alcohol, your experience should be a happy one.
Here's a thought: Try other Irish traditions!
I mean, there is more to the Irish culture than just Guinness beer! St. Patrick's Day should be an opportunity to celebrate all kinds of Irish traditions. There's a whole world of music, dancing, art, culture, and cuisine to try. Delicious meat and potato recipes can be found at any Irish dining establishment.
Plan your own sober social gathering.
With St. Patrick's Day being mid-March, there is a very good chance of warm, spring weather. E-hem, did someone say backyard barbeque? Why not take the opportunity to cook and plan some fun outdoor games for everyone to play? A few outdoor ideas include:
Cornhole
Ping pong
Ring toss
Frisbee
Beanbag toss
A pinata
Swimming
Putt-Putt or miniature golf
If you're indoors, grab a deck of cards or a small board game that everyone can play! Having a fun activity that doesn't revolve around drinking will make the experience memorable and fun.
Realize the holidays will come and go.
While St. Patrick's Day is a fun and exciting holiday, don't lose sight of the reality that it is just another day of the week. One day is not worth getting off-track from your recovery plan! After all, tomorrow will come, and the temptations and pressures of the event will be gone. If you are struggling, focus on the positives of your recovery.
For starters, you are saving a huge chunk of cash! You also will not have to worry about losing your composure in front of in-laws, friends, or coworkers. Along with your overall improvement to your health and relationships, recovery brings nothing but positivity to your life.
You Can Do This!
The holidays are, without a doubt, a time filled with temptations and triggers. While you may feel you are missing out on an exciting time of the year, you can celebrate sober!
Maybe you are struggling with an alcohol or drug addiction and not currently in recovery. That is okay! Today can be your moment to start on a path to a new life. At Landmark Recovery, we want to help guide you to the best times of your life. We will create a custom alcohol rehab plan catered to your specific needs, goals, and diagnoses. Call us at 888-448-0302 anytime (24/7) with your questions about treatment for a substance use disorder. There is no better time than now to seek drug or alcohol rehab near you and start living a happier and healthier life!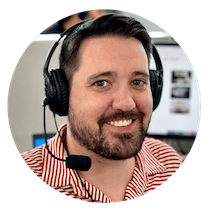 Choose Recovery Over Addiction
We're here 24/7 to help you get the care you need to live life on your terms, without drugs or alcohol. Talk to our recovery specialists today and learn about our integrated treatment programs.