Recent studies, and a better understanding of addictions, shows that mental disorders, including social anxiety and depression, can lead to a substance use disorder. We've also found that drug and alcohol addictions typically worsen a person's anxiety or mental state. Landmark Recovery is one of the few addiction treatment providers in the country that treats both substance use disorders and co-occurring mental disorders. 
With the opioid epidemic impacting millions of people, analysis of the problem is consistent. Healthcare providers acknowledge opioid abuse as a psychosocial phenomenon. They mostly agree that its incidence goes up and down relative to diagnoses of anxiety and depressive disorders. However, research on that covariation is scarce. Nevertheless, new comprehensive data was published on the cannabis component thereof this year with a focus on young adults.
Inconclusive Data on Cannabis and Social Anxiety
A 2022 meta-analysis links social anxiety to cannabis problems among young adults. Although, the data doesn't show any relationship between social anxiety and the frequency of cannabis use. Young adulthood was defined as ranging from age 18 to age 30. Social anxiety was defined as a variable combination of fear, shyness and social inhibition. For those within this age range, social anxiety was considered a complex predictor of cannabis use frequency and possible marijuana use disorder.
In general, the study viewed social anxiety as a risk factor. This pertained to cannabis use being frequently used to manage young adults' fear of negative evaluation. Results showed a diminutive yet statistically significant correlation between social anxiety and cannabis use problems. Cannabis use problems were determined to be negative physical, emotional or social outcomes due to use of the drug.
Research on this correlation appears to remain as inconclusive as ever. The correlation between cannabis and social anxiety has, at times, been suggested by some studies to be causal. On other occasions, the correlation between the two has been said to stem from cannabis's legitimate amelioration of social anxiety. This suggests that the published data on the subject may be contradictory. A 2016 report by the National Academies of Sciences, Engineering and Medicine — considered a "landmark study" — presented evidence that the benefits of cannabis only pertain to chronic pain in adults, nausea caused by chemotherapy and multiple sclerosis.
Opioid Use Disorder May Cause Anxiety
A study published in JAMA Psychiatry last year presented an increased risk for major depression in association with opioid use disorder. The research is inconclusive on some facets of how prescription opioid medication's causal connection to depression and anxiety disorder. That said, it's a genetic study presenting support for preexisting, observational studies that already suggest prescription opioid use increases the risk for depression.
This marks an influx of evidence into the academic discussion that prescription opioid use impacts these disorders. Observational studies, on the other hand, may be complicating the conclusions that are drawn on this according to that same, aforementioned JAMA Psychiatry study. 
Social Anxiety and Substances besides Narcotics
Narcotics are commonly found to have variably complex relationships with anxiety. Even the causality of opioids' connection to social anxiety is disputed or, at least, "confounded" according to the JAMA Psychiatry study. Cannabis extracts, meanwhile, have been studied to death to ascertain the truth of their relationship with anxiety. Some research demonstrates that cannabis presents the ideal means by which to treat social anxiety. 
Other research suggests that social anxiety leads young adults to the gateway drug, marijuana, which then often transitions them to the use of other drugs as well. Even other research beyond that goes on to demonstrate that cannabis may be a direct cause of anxiety.
Outside of Narcotics, though, there are several other substances worth examining for their relationships with social anxiety. Alcohol, benzodiazepines, amphetamines and barbiturates represent a plethora of substances that people tend to abuse. As variegated as the substances are, their relationships to social anxiety are equally variegated. For example, many benzodiazepines are specifically prescribed to treat social anxiety and depressive disorders. On the other hand, benzodiazepines very easily foment dependence among users. Meanwhile, alcohol has a much more direct connection.
Alcohol's Effects on Social Anxiety
According to Anxiety & Depression Association of America (ADAA), about a fifth of those with social anxiety disorder also suffer from alcohol abuse or dependence. Recent data apparently shows that these disorders have an especially strong correlation in women. Drs. Murray Stein and John Walker co-authored Triumph Over Shyness: Conquering Social Anxiety Disorder. In it, they discuss how social anxiety is often accompanied by other emotional difficulties like substance use disorders, depression or anxiety. 
"Although alcohol can temporarily reduce symptoms of social anxiety — which is the reason many turn to it — [Murray Stein] and [John Walker] note that alcohol can also increase anxiety, irritability or depression a few hours later or the next day," according to the ADAA. "Even moderate amounts of alcohol can affect one's mood and anxiety level."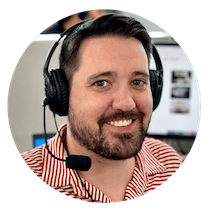 Choose Recovery Over Addiction
We're here 24/7 to help you get the care you need to live life on your terms, without drugs or alcohol. Talk to our recovery specialists today and learn about our integrated treatment programs.