Recovering from opioid addiction after addiction treatment is a family affair.
The role of the family and loved ones in the recovery process is vital. Dysfunctional relationships play a huge part in perpetuating a person's downfall and potential relapse.
Like the crab that tries to escape the pot, no matter how hard someone tries, destructive relationships with others keep them in a continual cycle of recovery and relapse.
A study conducted in 2018 and 2019 found that rural communities perceive opioid addiction as the biggest overall threat to their communities.
A new Louisville children's theatre play called Jacked is based on Jack and The Beanstalk and aims to educate children and families about how opioids are wrecking communities.
Instead of a bean, Jack brings home an egg. This symbolizes opioids and other harmful substances. His mother becomes addicted and their local community undergoes dramatic negative changes.
If your loved one is struggling with addiction, it's crucial that you learn to manage yourself in your relationship with the addicted person. More often than not, we lack the skills and insight to understand how we could be contributing to the histrionics that keep someone in a perpetual downward spiral, seemingly committed to self-destruction.
Today, everyone needs to play a part in making the world a better place to be. This should start at home.
So, what can you do to ensure your loved one has the best chance of staying substance-free, then?
Family Therapy

When your loved one makes the brave step to enter rehab, you might be required to attend family therapy.
Research has shown that addiction treatment programs that incorporate family therapy have higher rates of success than those that don't.
Family therapy views the family as an ecosystem. The smaller parts impact the whole unit. If family relationships are toxic and full of drama, this will stunt an addicted family member's recovery.
The family's role in addiction is complex. Family members can be detrimental to a person's ability to stay substance-free. Family can also help to heal their loved ones. Where does your family stand on this spectrum? In family therapy, you can examine those dynamics.
How, though?
What Happens In Family Therapy?
Family therapy sessions following addiction treatment can take place at the treatment center or in the family home. A family therapist conducts discussion and problem-solving sessions, either with the whole family or with individual family members.
The core goal of these sessions is to identify and improve relationship dynamics creating stress and negativity.
Family therapy in treatment centers also focuses on substance use disorder education, and behavioral and psychological factors that impede or improve recovery. Children also receive an education appropriate for their age.
In family therapy sessions, the therapist encourages all family members to consider questions such as:
How and why should children be involved in a parent's recovery?
How does a parent's addiction affect their children?
How does an addicted adolescent affect their family?
What impact does substance abuse have on non-using members?
Each family member must realize that they all contribute to the addicted person's habit. Only when every member takes some responsibility and makes the necessary changes can they heal themselves and each other.
Residential Treatment
When your loved one enters rehab for addiction treatment, it's vital that they stay in residential treatment for as long as necessary. Research has shown that the longer they stay, the more likely long-term recovery.
While in rehab, your loved one will receive special medication to help them to withdraw from drink or drugs. They will also attend cognitive behavioral therapy (CBT) sessions. They will carry out some intensive work on themselves and their emotions. You also need to put in some work on yourself.
You might not want your loved one to be away for such a long period, but this is a crucial time for them. They need your support, so make sure they have it.
Intensive Outpatient Program
When your loved one successfully completes their detox, they should attend an intensive outpatient program (IOP) to help them stay on track.
IOPs typically consist of 9 hours of therapy per week. Sessions take place over 3 to 5 days.
Your loved one will attend the treatment center for medication as well as group and individual therapy sessions. These sessions will help them learn to manage their emotions and use healthy coping strategies.
Community Group

When a person has left rehab and is still remaining abstinent, emotional support from others in the same boat is invaluable.
Various. community groups like 12-step programs, group therapy sessions, and coping skills classes will help your loved one to stay strong in their recovery.
You should actively encourage them to attend every session.
Are You Toxic?
While in recovery, your loved one will experience withdrawal symptoms. You must be conscious of how you may trigger them to relapse.
Any stress or negativity could easily destabilize them.
40% to 60% of people in recovery relapse more than once. Try not to be disheartened if this happened. Don't get angry, either, as this could push them away.
If you're a substance user yourself, don't use around them. Don't make it easy for them to start using again in any capacity.
Take an honest look at yourself. Are you negative and angry toward your loved one?
Don't be. The best thing you can do is remain positive, cheerful, and encouraging. That said, don't needlessly badger your loved one. Excessive fussing can be stressful rather than beneficial.
If you can heal your family dynamics and adopt a kind, caring approach to your loved one, they will have a strong chance of staying clean.
What To Do Next
The key to healing our loved ones and our communities is to adopt a compassionate approach. If a loved one relapses or shows signs they might relapse, be kind. Let them know you are there for them.
If the problem is so serious that you need immediate assistance, call the team at Landmark Recovery right away at 888-448-0302. We have addiction treatment centers in Indiana, Kentucky and Oklahoma that can help you today.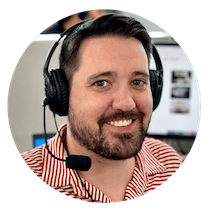 Choose Recovery Over Addiction
We're here 24/7 to help you get the care you need to live life on your terms, without drugs or alcohol. Talk to our recovery specialists today and learn about our integrated treatment programs.