If you live in Louisville, Kentucky, odds are that someone you know is struggling with a substance use disorder, or that are aware of the current addiction crisis. "Substance use disorder" is the clinical diagnosis to describe the brain disease caused by the recurrent use of substances such as alcohol, illicit drugs, and tobacco. Unfortunately, it's an issue that has greatly impacted the Louisville area and caused significant disruption to the country overall.
The national opioid epidemic claimed over 70,000 lives in 2017, an increase of nearly 10% after 2016. Opioids, mostly synthetic opioids were the main driver of drug overdose deaths, being involved in roughly 47,600 overdose deaths in 2017 (67.8% of all drug overdose deaths). On average, that's more than 192 deaths per day from drug overdose.
Like most of the country, Louisville has witnessed an increase over the past five years in opioid and other drug usage. Hospitalizations and emergency room visits owing to drug overdose have also risen dramatically, leaping from 2830 visits in 2012 to 4437 in 2016. Over that time period in Louisville, drug overdose deaths actually doubled.
While smoking rates have been driven down in recent years, Louisville unfortunately remains well above the national rate (25.5% vs. 15.1%). While the difficulties of fighting drug, tobacco, and alcohol use across Louisville may seem daunting, they can still be met and overcome. A public health approach must be developed to meet this issue and overcome the challenges that Louisville faces. It has worked in the past for issues such as safe water and air, childhood immunizations, and prenatal care.
We took a look at "Coming Together", a plan created by the Kentucky Department of Public Health and Wellness for addressing substance use and misuse in Louisville.
The Scope of the Addiction Epidemic in Kentucky

On average, about 192 people in the United States are dying from overdose each day. Substance use disorders have a devastating impact on residents in Kentucky and around the nation. No one is safe from the harm caused by drug and alcohol addiction. Family members and friends, businesses, organization, and pets all suffer as a result of addiction. In parts of Louisville, many opioid users have turned to heroin, which is more readily available and cheaper.
Beyond opioids, many residents struggle with other substances such as alcohol, tobacco, and other prescription drugs, plus illicit narcotics like methamphetamine. In Louisville, hospitalizations and visits to the ER owing to drug overdose, especially due to heroin, have skyrocketed over the past five years. Louisville Metro has seen this sharp increase in the number of inpatient hospitalizations and emergency department visits firsthand.
In the Kentuckiana Regional Planning and Development Area, which includes Jefferson County and surrounding counties, hydrocodone prescriptions were given out more than any other opioid, with rates almost double for females as males. In 2016, Metro Emergency Medical Services performed overdose runs in every single Louisville Metro ZIP Code, without exception. Unfortunately, overdose rates have been on the rise every year since 2011.
Currently, Louisville's overdose death rate is more than double the national rate, with deaths occurring in every Louisville zip code in 2016 from drug overdose. The cause of overdose deaths has changed over time with the changes in substances that are funneled through the market. In 2016, overdose deaths caused by synthetic opioids such as fentanyl were 10 times higher than in 2012. Additionally, heroin-related overdose deaths increased more than 7 times.
Opioid overdoses have steadily increased over the past several years, primarily driven by the rise in opioid and use and increase in fentanyl trafficking. The highest rates are being seen among those who are white males, though there are still group demographics which have not been tracked, including LGBTQ individuals. Data collection needs to expand in order to include these categories.
Overdoses have steeply risen over past years, primarily driven by opioid use and an increase in fentanyl. Those who are white and male are seeing the highest death rates. There are still several groups for whom we cannot track overdose death rates, including lesbian, gay, bisexual, and transgender individuals, as current data collection must expand to include these categories.
Marijuana
While the opioid epidemic continues to nab national headlines, other substances such as marijuana remain an important public health issue. From 2015 to 2016, nearly 13% of Kentucky residents over the age of 18 reported using marijuana at some point in the last year. While not as potent or harmful as opioids, marijuana is still shown to increase an individual's risk for using other substances. Additionally, there are health impacts such as inflammation of the airways, chronic bronchitis, damage to short term memory formation, and more.
As more and more states make the switch to legalizing marijuana, it will be important that cannabis legalization in Kentucky is accompanied by comprehensive regulation and public messaging. If legalized, we will need the same public health protections in place for substances such as tobacco and alcohol, including things like driving under the influence laws, smoking regulations, age limits, and safe packaging.
Tobacco
For many years, Louisville was actually the home of Big Tobacco. Large firms such as Brown and Williamson, Phillip Morris, and Lorillard were all major employers of residents. The city was also once surrounded by family farms whose cash crop was undoubtedly government subsidized tobacco. While no longer the tobacco capital it once was, smoking still has a strong present in the city. In Louisville, the top three causes of death are cancer, heart disease, and chronic lower respiratory disease, all three of which have smoking as a common risk factor.
According to one survey by the Behavioral Risk Factor Surveillance System, although smoking rates have declined in Louisville and across the nation, the smoking prevalence of Louisville is still much higher than the national average, which is about 24% compared to 17%. According to the Centers for Disease Control and Prevention, e-cigarette usage among youth has surpassed usage of conventional cigarettes.
Alcohol
In Louisville, alcohol related death rates continue to be slightly higher than the national average. The death rate related to alcohol reached its peak in 2015 at 12.8, compared to 7.6 in 2011. Regional data also shows that binge drinking occurs the most in university areas and in the east and southeast portions of Louisville. From 2015 to 2017, alcohol related hospitalizations occurred in every single zip code in Louisville.
Louisville's Plan for Hope

Based on a multi pronged approach for addressing all aspects of the addiction crisis in Kentucky, the following measures and initiatives were drafted up.
Prevent and Reduce Youth Substance Use
This goal is for Louisville residents to establish a county-wide coalition representing 12 sectors impacting youth and their families in the area to develop a 12 month action plan for preventing and reducing youth substance use.
Increase Trauma Informed Care
This goal is for the local government to assess all current initiatives in Louisville integrating trauma-informed care and adverse childhood experience (ACE) screening into their work. Especially for those organizations working with young people age 0 – 24. The coalition will also identify opportunities for organizational collaboration and increasing access to community programming across the state.
Reduce Stigma
This goal is lead by the Louisville Metro Department of Public Health and Wellness and has been tasked with developing a public health social media campaign for Louisville. By partnering with organizations and residents to promote understanding of substance use disorders, the coalition can help raise awareness and encourage more open discussions about addiction.
Increase Harm Reduction
Lead by Volunteers of America and the Kentucky Harm Reduction Coalition, this initiative is intended to provide increased harm reduction through securing additional funding sources. The types of programs this funding will go to include syringe exchange mobile units, increasing naloxone availability, and public education courses at libraries, TARC buses, government buildings, and businesses. Specifically, the initiative hopes to expand naloxone access by 20% for first responders, law enforcement agencies, and community organizers.
Expand Diversion From Emergency Rooms and Jails
This initiative is aimed at creating a 24/7 urgent behavioral health environment to improve connections for citizens in mental health, substance use disorders, and co-occurring disorders to immediate peer support, clinical triage, and more resources. This initiative is based on a similar hand off program being used in California emergency rooms.
Improve Connection to Treatment
The University of Louisville hospital will be expanding peer support to 24 hour coverage in emergency rooms so that more patients can be connected with substance use disorder programs. This project is being assisted by Project ASSERT (Alcohol and Substance Disorder Education and Referral to Treatment).
Establishing Guidelines for Sober Living Houses
The Louisville Metro Office of Resilience and Treatment Advisory Group will work to create and enact ordinances for the establishment of guidelines to steer sober living homes, sometimes known as recovery residences.
Make Expungement More Affordable
This initiative is aimed at expanding recovery support to increase access to opportunities for employment and housing through the modification of legislation that currently exists in the Kentucky Revised Statute. These modifications would make expungement easier and more affordable. Including making automatic expungement a requirement after 30 days following dismissed misdemeanors. This will hopefully help reduce recidivism and relapse rates.
Improve Job Placement
In conjunction with KentuckianaWorks and the Louisville Metro Department of Public Health and Wellness, a task force will be established to determine the best manner for connecting those individuals in recovery with quality employment opportunities in Louisville. The ultimate goal is to expand the hiring of people in recovery by 10% by the the end of 2019.
Louisville Organizations United Against Addiction
Fortunately, there are a number of coalitions and organizations across the state of Kentucky that are working to help alleviate the effects of the addiction crisis. These organizations can be reached online or over the phone and are mostly staffed on a voluntary basis.
The BOUNCE Coalition – The BOUNCE coalition is an organization dedicated to improving the health of children in Louisville and the greater Kentucky, metropolitan area. They accomplish this by teaching life skills to overcome adversity and achieve greatness through hardships, specifically through diverse community partnerships. Currently, 17 organizations have committed to combining their efforts to plan and implement evidence-based initiatives promoting childhood well being, impact local systems, and reduce the risk for contracting chronic diseases.
BRICC Coalition – Sponsored by the University of Louisville, the Building Resiliency in Campus Community Coalition has directed efforts at reducing high-risk drinking for targeted individuals within groups, orgs, and communities.
The Call to Action Task Force – The Call to Action Task Force was created in order to carry out the actionable tasks laid out within the Call to Action: Louisville Heroin and Opioid Response Report by John Kuhn Jr. in the summer of 2017. CTA Task Force is citizen driven, independent of political affiliation, voluntary, and has the goal of developing a strategic plan for carrying out the Call to Action.
Dual Diagnosis Cross-Functional Team (DDCFT) – This group was first created by Mayor Fischer in January of 2013 to help improve the outcomes for individuals suffering with dual diagnosis addiction and mental health problems as they revolve in and out of jail, emergency rooms, and psych hospitals. The DDCFT brings together external community partners and local government representatives to discuss systemic solutions related to helping this population reduce recidivism and relapse rates.
The Kentucky Harm Reduction Coalition – Twice monthly, the Kentucky Harm Reduction Coalition provides no-cost overdose prevention training and clean syringes to exchange participants and their family members. The Louisville Syringe Exchange Program members also provide naloxone vouchers and work with the Louisville Metro Corrections Department to help inmates discharged with continued treatment. LMCD connects discharged inmates with treatment, naloxone, and monthly Vivitrol shots.
Louisville Urban League and the Reily Reentry Project – This project is designed to help clients of the Urban League to get criminal records expunged. This organization facilitates the expungement process and covers the majority of the costs associated with in. Individuals seeking to work with the Urban League can apply and enroll online and get started on acquiring the tools they need to be more successful in the future.
In Conclusion
At Landmark Recovery, we incorporate leading techniques and methods for giving the highest quality treatment available to our patients. Our program is built on a foundation of love and support. Our Kentucky drug and alcohol recovery centers are fully equipped and staffed to help you or a loved one overcome a substance dependency.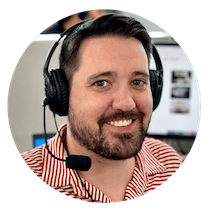 Choose Recovery Over Addiction
We're here 24/7 to help you get the care you need to live life on your terms, without drugs or alcohol. Talk to our recovery specialists today and learn about our integrated treatment programs.