The Drugs on Time: Decentralized Dealing in Las Vegas
Two recent cases in Las Vegas involved Deep Web transacting and mail-order drug sales — one where a Las Vegas man was arrested for illegally selling erectile dysfunction and opioid medication through the mail. The other involved a North Las Vegas college student charged with selling M30 opioid pills by mail to a middleman in Utah. These cases show the potential that mail ordering and encrypted messaging applications have in furthering the ability of dealers to get their product out there.
In 2022, many of us conduct business transactions digitally and over mail in a globalized world. This has contributed to the further spread of free and inclusive market economies, lower global poverty rates, and blossoming culture all around the globe, even in places where we least expect it. But one side effect of the ability to conduct free transactions over the internet and mail is the rise of globalized black markets. Digital spaces like the Deep Web, and its more complicated "sibling," the Dark Web, have become synonymous with highly advanced drug trafficking, where buyers can pay for designer drugs and counterfeit substances with cryptocurrency on the blockchain.
Drugs Now Available on a Whim in Greater Las Vegas
Despite the drugs found online through Dark Web sources usually being of much higher quality than the tainted mess one can find in the streets, higher volumes of illicit substances have become available at the drop of a hat. Some dealers have chosen to sell their wares in this manner, or at least try to emulate the idea behind the decentralized online black market. Using encrypted messaging apps on the Deep Web, or the layer of the internet that's accessible through conventional means but is encrypted, some dealers can securely contact their buyers and offer more info about the goods and services on their "menu."
In 2021, the Vegas-based news station KLAS also conducted a small investigation into the selling of drugs via the Dark Web in Las Vegas. In the case they looked at, over $1 million worth of cocaine and other drugs were sold through their webstore. The dealers would then visit multiple post offices to ship their products so as not to raise suspicion. Fortunately for us, the Drug Enforcement Agency (DEA) gathered up evidence over the course of several months and caught the dealers.
What Can We Do?
As we've previously pointed out in an article that details the Dark Web in reference to the illegal online drug trade, it's not solely a place for criminal activity; it provides a useful home for the flow of valuable international intelligence, and that was part of the original intent in developing it. To maintain the flow of useful intelligence, we can't just shut down the Dark Web, but law enforcement agencies and the DEA can continue dedicating resources to the foiling of drug dealers' and manufacturers' plans for spreading deadly substances throughout Las Vegas and the rest of the county.
Learn More
Landmark Recovery of Las Vegas supports efforts to help those in need of recovery find the care they're looking for. At our treatment center, we offer the full treatment, from detox all the way to aftercare. Give our dedicated admissions team a call at 888-448-0302 today to speak with a representative about what we offer at our Las Vegas treatment center.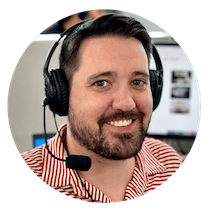 Choose Recovery Over Addiction
We're here 24/7 to help you get the care you need to live life on your terms, without drugs or alcohol. Talk to our recovery specialists today and learn about our integrated treatment programs.