While Indiana is ranked the 30th "drunkest state" in the US, according to an analysis of data from the Robert Wood Johnson Foundation and the University of Wisconsin Population Health Institute, the detrimental outcomes of alcohol abuse are still prevalent and continuously rising within The Hoosier State. Excessive drinking, alcohol-related deaths, and fatalities caused by alcohol-impaired driving issues are an increasing concern for Indiana residents. Indiana also faced a high prevalence of frequent mental distress in 2021, which may account for the increase in alcoholism within the state. 
Excessive Drinking in Indiana 
Binge drinking is classified as five or more drinks on one occasion for men and four or more drinks on one occasion for women. Excessive alcohol consumption has been on the rise in Indiana in recent years. In 2020, more than 23% of adults in Indiana ages 18 to 44 reported binge drinking, which is in line with the national average. Data shows states in the Midwest have the highest rates of excessive drinking.  
1 in 20 Indiana residents suffer from alcoholism.

 

1 in 10 Indiana residents aged 18-25 meet criteria for AUD.

 
Excessive drinking can lead to reckless actions, such as altercations and impaired driving. These situations can result in incarceration, injury, and even death. Binge drinking can increase your risk for alcohol poisoning, occurring when a person drinks a toxic amount of alcohol over a short period of time. 
Alcohol-Related Deaths in Indiana 
In turn, alcohol-related deaths in Indiana are also on the rise and are more likely to involve underage drinkers. According to research from the National Center for Drug Abuse Statistics, 1,946 deaths in Indiana  caused by excessive alcohol use. Approximately 50% of these alcohol-related deaths are the result of chronic (or long-term) alcohol abuse. Indiana averages approximately 3.8 alcohol-related deaths per 10,000 adults. 
More Indiana alcohol statistics: 
71.1% of alcohol-related deaths in Indiana are male.

 
80% of alcohol-related deaths in Indiana are 35 years old or older.

 

4% of alcohol-related deaths in Indiana are under 21. 

 
Deaths from alcoholism can be caused by overconsumption or overdose of alcohol, driving while impaired or reckless, uncontrolled behaviors. Therefore, alcohol addiction treatment is important so that we can prevent additional loss of life or other serious consequences of excessive drinking. 
Alcohol-Impaired Driving in Indiana
Alcohol-impaired driving, also referred to as "drunk driving" causes over 10,000 deaths per year in the United States. Since the COVID-19 pandemic, alcohol consumption has increased drastically across the nation. Unfortunately, alcohol-impaired driving was an issue in Indiana prior to the pandemic. In 2019, there were 210 total fatalities in the state resulting from alcohol-impaired driving.  
26% of total deaths in Indiana are caused by alcohol-impaired driving.

 

17% of total alcohol-impaired driving fatalities are individuals under 21.

 
Indiana's Operating While Intoxicated (OWI) laws prohibit individuals from operating a vehicle with a blood alcohol concentration (BAC) of 0.08% or more. The law also prohibits driving under the influence of any amount of a schedule I or II controlled substance. Offenders can face jail time, expensive fines, license suspension, and the requirement of an ignition interlock device installed into their vehicle.  
Find a Designated Driver in Indiana
It's important to drink responsibly and to use a designated driver if you are going to drink and need a ride home.  Residents of Indiana can utilize several services to find a safe ride home. This includes Sober Ride Indiana, which was created by the Indiana Criminal Justice Institute. Rides are available in and around Indianapolis and Fort Wayne. The program covers $15 towards and Uber of Lyft ride. Participants are responsible for anything over $15.   
There are also several personal driver services in Indiana which offer low-cost transportation to those needing a sober ride home. The bottom line is that you shouldn't risk driving drunk. Take a mass transit option, taxi or ask a friend to drive you home. 
At Landmark Recovery of Indianapolis, we're determined to provide exceptional treatment for alcohol and substance abuse to the Indianapolis area through residential treatment, partial hospitalization, intensive outpatient, and individual and group therapy services. Our Indianapolis location is one of our few locations that offer Medication-Assisted Treatment through the administration of Suboxone. 
Learn more about alcohol addiction treatment in Indianapolis
If you or a loved one are suffering from alcohol use disorder, please don't hesitate to seek treatment. Call Landmark Recovery of Indianapolis admissions at 317-449-8029 to find the best treatment option for you and to help you unlock your full potential.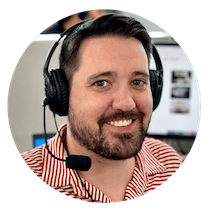 Choose Recovery Over Addiction
We're here 24/7 to help you get the care you need to live life on your terms, without drugs or alcohol. Talk to our recovery specialists today and learn about our integrated treatment programs.