Wellness begins with the choice to become sober, and it's a choice you must continue to make every day. It's never easy, but with the right toolkit, coping mechanisms, and support system, it is possible to get clean and sober – and stay that way.
Unfortunately, the biggest battle you have to fight to maintain your sobriety is the fight with yourself. Even after you attend a detox center, your habits, choices, and mindset can significantly impact on your journey to recovery. Some of these decisions might be hindering your path to wellness without you even realizing it.
What is Self-Sabotage?

Self-sabotage consists of those thought patterns and behaviors, whether active or passive, that prevent us from achieving our goals. So often in life, we can be our own worst enemies, and recovery from addiction is no different. Let's talk about some of the ways we can self-sabotage during recovery, and how they can be avoided.
1.      Lack of Self-Awareness
After you've gone through detox, it's critical to be aware of the habits and thoughts that could compromise all your hard work. Self-awareness helps you identify when you are slipping into negative thought patterns and when you are feeling triggered. When you start to notice these things, you will slowly be able to start self-correcting, adjusting your thoughts and behavior.
2.      Unhealthy Relationships
Using with others is a bonding experience. While we're 'out,' going out drinking or using with friends may comprise most of our social life, so it's hard to shut it down. When you choose to get sober, it's tempting to seek comfort with familiar places and people, but it's a slippery slope. Hanging out with friends or partners who use or encourage you to partake will almost always lead to relapse.
3.      Not Following Up with Aftercare
After leaving detox, the journey to wellness is really just beginning. Maintaining sobriety is about forming new, healthy habits and patterns to replace the unhealthy ones you've left behind. Use the tools available to you. Individual and group therapy sessions and SMART Recovery programming are among the supports available.
It's also important to develop healthy coping mechanisms. Practicing mindfulness, journaling, and meditation helps you center yourself and build self-awareness. Recreational activities like exercise and team sports provide structure, routine, and support sustained improvement of your mental and physical wellness.
4.      Being Too Critical of Yourself
We are our own worst critics. Recovery will be full of ups and downs; some days will be harder than others. Don't beat yourself up for past mistakes. Too much negative-self talk amplifies the inner dialog and contributes to self-sabotaging behaviors. Self-awareness helps you recognize patterns in your behavior, but bear in mind that these patterns often take a long time to unlearn.
Every Epic Journey Starts Somewhere
In closing, Rome wasn't built in a day, and wellness is a lifelong journey. Don't expect too much too soon – take it one day at a time and know that you're never far away from someone who genuinely cares.
If you or a loved one is struggling to stay sober, Landmark Recovery is here to help. Reach out today to learn about our recovery programs.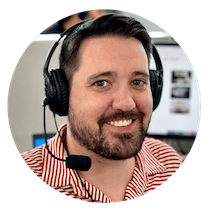 Choose Recovery Over Addiction
We're here 24/7 to help you get the care you need to live life on your terms, without drugs or alcohol. Talk to our recovery specialists today and learn about our integrated treatment programs.