Welcome to This Week in Recovery, a weekly recap of the 5 biggest stories in the recovery industry.
Doctor Gets 40 Years For Prescribing Over 500,000 Opioid Doses – New York Times
This week, a Virginia doctor was sentenced to 40 years in prison for illegally prescribing opioids. Dr. Joel Smithers was originally convicted in May for more than 800 counts of illegally distributing opioids, including oxycodone that caused the death of a West Virginia woman. Dr. Smithers "hid behind his white doctor's coat as a large-scale drug dealer," said one DEA agent.
On John Oliver's Last Week Tonight, the comedian took a look at compounding pharmacies, pharmacies that make their drugs in small batches on site. These pharmacies can lead to a lot of problems due to a lack of oversight. Oliver referred to these pharmacies as "the wild west of the drug industry" on his most recent episode.
This week, Johnson & Johnson and two Ohio counties reached a tentative $20.4 million settlement. The settlement would remove the corporation from the first federal lawsuit against opioid manufacturers. The company agreed to pay the two counties a total of $10 million, reimburse them for $5 million in legal fees, and pay $5.4 million to go toward fighting addiction in Ohio.
On Tuesday (10/1) Google honored Dr. Herbert Kleber, a psychiatrist who helped pioneer and reinvent addiction recovery and substance abuse treatment methods. Before Kleber looked at substance abuse as a medical condition, drug and alcohol treatment was mostly ineffective. His evidence-based approach to addiction recovery revolutionized the industry and has saved countless lives.
According to a report released this week, the Drug Enforcement Agency allowed drug manufacturers to produce more and more opioids for a decade, even as overdoses spiked. For example, the agency's production quota for oxycodone jumped five times between 2002 and 2013. A new 77-page report showed that the agency was slow to respond to the epidemic.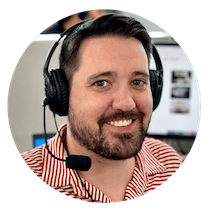 Choose Recovery Over Addiction
We're here 24/7 to help you get the care you need to live life on your terms, without drugs or alcohol. Talk to our recovery specialists today and learn about our integrated treatment programs.