Welcome to This Week in Recovery, a weekly recap of the 5 biggest stories in the recovery industry.
Two of the government's top scientists first detected and warned of the emerging signs of the opioid crisis back in 2006, according to a memo obtained by Politico. However, the warning didn't lead to any action and since then, more than 133,000 people have died from prescriptions not to mention the hundreds of thousands more that died from street drugs and illicit fentanyl.
In 2017, nearly 48,000 people died of opioid overdoses. Naloxone, is a drug that can reverse an opioid overdose and save lives. Naloxone, also known as Narcan, can reverse the effects of many opioids including oxycodone and fentanyl, however the drug is still new to many. Luckily, naloxone is easy to administer.
In a ruling called a "historic step" for ending the country's war on drugs, a judge in Mexico granted two plaintiffs permission to possess, transport, and use cocaine recreationally. A higher court will review the judge's ruling before it is made official and fully enforced.
A new study published by researchers from the University of Pennsylvania found that vaping, even just once, temporarily impacts the blood vessel function in people and can affect blood flow. This study examined the effects that vaping e-liquids can have, including liquids that don't contain nicotine.
States that have expanded Medicaid under the Affordable Care Act have seen much bigger increases in prescriptions for a medication that is used to treat opioid addiction than states that did not expand the program. The number of Medicaid-covered prescriptions of buprenorphine, used to ease cravings and withdrawal symptoms, increased almost five-fold from 2011 to 2018.
Interested in more recovery reads? Head over to our blog!
There are a number of temporary roadblocks that can get in the way of long-term sobriety. One of the biggest issues that newly sober people deal with is the dry drunk. If you want to learn more about this issue and learn what a dry drunk is, you can read about it in this week's featured article.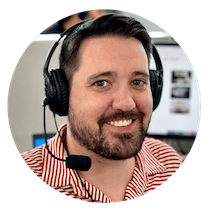 Choose Recovery Over Addiction
We're here 24/7 to help you get the care you need to live life on your terms, without drugs or alcohol. Talk to our recovery specialists today and learn about our integrated treatment programs.