Welcome to This Week in Recovery, a weekly recap of the 5 biggest stories in the recovery industry.
This week, an Oklahoma judge ruled against Johnson & Johnson in the state's opioid suit. The judge ruled that the company must pay $572 million for its role in the opioid crisis. This is an important case and likely sets a precedent for the thousands of other cases across the nation that are aimed at holding drug manufacturers accountable for their role in the epidemic.
Under a proposed settlement the Sackler family would give up ownership of Purdue Pharma and pay $3 billion of their own personal money to resolve thousands of federal and state lawsuits. If all parties agree to the settlement, Purdue would be the first among roughly two dozen drug manufacturers and distributors facing lawsuits to settle all claims against it for its role in the opioid epidemic.
When Jason Harris's wife, Christina, died, the autopsy ruled that the death was an accidental heroin overdose. After five years of investigation, the true cause of her death was discovered: Her husband spiked her cereal with heroin without her knowledge, leading to her overdose death.
This week, the federal government announced that it will begin processing dozens of pending applications for permission to cultivate marijuana plants for scientific and medical research purposes. The decision comes after several years of delay for many applicants and after a lawsuit was filed by one cannabis researcher.
Many addiction treatment centers across the country have started to offer NAD, nicotinamide adenine dinucleotide, therapy to their patients. Unfortunately, there isn't much evidence that this method of treatment is effective at reducing cravings and contributing to long-term sobriety. This type of therapy isn't approved by the Food and Drug Administration.
Interested in more recovery reads? Head over to our blog today!
Vaping has become a national phenomenon in recent years, with millions of people using e-cigarettes, even teenagers. However, there is still more research that needs to be done to fully understand the potential dangers of vaping. You can read more about how e-cigarettes negatively affect the body in this week's featured article.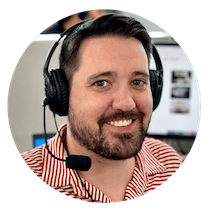 Choose Recovery Over Addiction
We're here 24/7 to help you get the care you need to live life on your terms, without drugs or alcohol. Talk to our recovery specialists today and learn about our integrated treatment programs.