Welcome to This Week in Recovery, a weekly recap of the 5 biggest stories and developments in the recovery industry.
It is estimated that more than 25% of adolescents with substance abuse issues fit the diagnostic criteria for ADHD. Similarly, only about 20% of adults with ADHD have been properly diagnosed or treated for the condition. Healthline talks to experts (including Dr. Sarah Johnson from Landmark Recovery) about the correlation between ADHD and addiction, as well as treatment options.
In an analysis conducted by The Health Initiative, researchers found that the opioid crisis, which is killing tens of thousands Americans a year, is here to stay. The nonprofit analyzed data from the Centers for Disease Control and Prevention which indicated that the opioid mortality rate has been climbing since the late 1990's and the opioid death rate, which peaked in 2017, has shown little sign of slowing down or reversing.
A study that measured the effects that opioids have on the labor force found that a 10% increase in opioid prescriptions per capita led to a 0.6% drop in labor force participation rates and a 0.1% point increase in county unemployment rates. The study is the first of its kind to be published in a peer-reviewed journal.
In a survey done by the American Society of Anesthesiologists, more than half of respondents expressed concern that their child may be at risk for opioid dependence. However, nearly two-thirds believe that opioids are more effective at managing their child's pain after surgery than a non-prescription medication or other alternatives.
Overprescription and abuse of opioids have become constant news in the United States, a country where over 70,000 people die from drugs each year. The opioid epidemic is a problem that is unique to America, as the United States accounts for about 5% of the global population but consumes about 80% of the global supply of opioids.
Want More Recovery Reads? Check Out Our Blog!
Increased border security is needed to stop the flow of illegal drugs and criminals from Mexico into the United States, but will Trump's wall be enough? We look to what the experts have to say on the matter.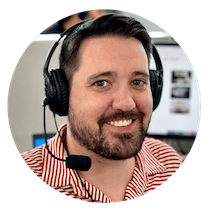 Choose Recovery Over Addiction
We're here 24/7 to help you get the care you need to live life on your terms, without drugs or alcohol. Talk to our recovery specialists today and learn about our integrated treatment programs.