Welcome to This Week in Recovery, a weekly recap of the 5 biggest stories and developments in the recovery industry.
The odds of accidentally dying from an opioid overdose in the United States is now greater than odds of dying in a car crash. In a new report, the National Safety Council found that the odds of dying from an accidental opioid overdose were 1 in 96, whereas the odds of dying in a motor vehicle accident were 1 in 103.
GQ sat down with several prominent musicians from across different genres and ages to discuss how sobriety has impacted their music and daily lives. Guests included Trey Anastasio of Phish, Steven Tyler of Aerosmith, singer-songwriter Julien Baker, Joe Walsh of the Eagles, and rapper Vince Staples among others.
A new report from the Centers for Disease Control and Prevention reveals that drug overdose deaths among females aged 30 to 64 have more than doubled in recent years. According to the report, from 1999 to 2017, the drug overdose death rate in this age group rose 260%, with the largest changes involving synthetic opioids such as fentanyl, heroin, and benzodiazepines.
Want More Recovery Reads? Check Out Our Blog!
Take a deep dive into the history of America's stance on drug laws, examining our country's historical approach to policy, punishment, and treatment when it comes to narcotics. In this segment, we look at the pre-1970s through the Nixon era.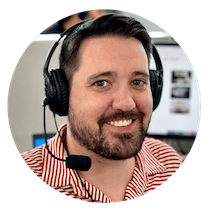 Choose Recovery Over Addiction
We're here 24/7 to help you get the care you need to live life on your terms, without drugs or alcohol. Talk to our recovery specialists today and learn about our integrated treatment programs.