Welcome to This Week in Recovery, a weekly recap of the 5 biggest stories in the recovery industry.
Many don't realize how much of an effect addiction can have on family and children specifically. One camp in Dayton, Ohio is working to remedy this problem by reaching out to children whose parents are addicted to opioids. Many of these kids have experienced trauma, including neglect and abuse. The camp is run by the nonprofit group Eluna. They have camps in 13 states.
In the first study tying vaping to cancer, new research from New York University has found that e-cigarette vapor causes lung cancer and potentially bladder cancer. Researchers at the university concluded that the vapor was damaging DNA and that vaping is likely "very harmful" to humans as well.
Six people were arrested this week on suspicion of being involved with a drug delivery service that allegedly supplied the narcotics that caused Colin Kroll, cofounder of Vine and HQ Trivia, to overdose. Kroll was found dead of an overdose in his Manhattan apartment on December 16, 2018. He was 34.
Marijuana farms in California and Oregon have been growing marijuana outdoors for decades, but commercial farmers on the East Coast have always used warehouses and greenhouses to grow their product, until now. This is not only due to climate restrictions but also due to the fact that the East Coast has historically been slower to adopt legal marijuana industries.
In the underground tunnels between Egypt and Gaza, supplies including food and clothes are smuggled every day. However, Al Jazeera also found that Tramadol, a dangerous opioid was also going through these tunnels. A growing number of people are getting addicted to the drug, a large majority are between the ages of 18 and 30. Opioid addiction is something that is often overlooked when talking about this region.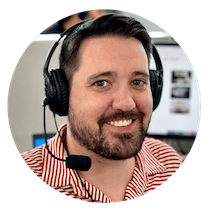 Choose Recovery Over Addiction
We're here 24/7 to help you get the care you need to live life on your terms, without drugs or alcohol. Talk to our recovery specialists today and learn about our integrated treatment programs.