You don't have to be from Kentucky to know about the Derby! The famous annual horse race is more than just "the most exciting two minutes" in the sporting world. It has birthed a cultural tradition for the residents of Louisville, and beyond. The stakes are high, the hats are enormous, and the drinks are cold.
The race that made a name for famous racehorse Secretariat sees a full-house at Churchill Downs each year. The venue regularly attracts over 150,000 spectators clamoring to see and bet on who will take home the coveted blanket of roses. But not everyone who celebrates Derby weekend is a horse racing buff. Some turn this spring weekend into an opportunity to drink, party, and generally make merry.
No beverage is more synonymous with the Kentucky Derby than the famous mint julep. This refreshing treat has been associated with the Derby since 1938, when Churchill Downs began promoting the drink as part of the racing festivities. Roughly 120,000 mint juleps are served every year in the race's annually customized collector's glasses.
Read Landmark Recovery's disclaimer: To drink or not to drink mocktails and virgin drinks.
The Marvelous Mint Julep, and Sober Derby Day Alternatives
Mint juleps are simple concoctions made of four ingredients: bourbon, mint leaves, sugar or simple syrup, and crushed ice. The summer drink was well-loved by the aristocracy and served in a pewter "julep cup" to keep it extra frosty.
Just because you are sober or in recovery does not mean you have to miss out on this age-old Derby-day tradition. That's why I've put together some tasty substitutions for the tangy mint julep, and a few others!
Virgin Pineapple Orange Punch
Recipe from InsideBruCrewLife
Nutrition facts: Oranges and pineapples are packed with Vitamin C, which is essential for growing and repairing body tissue, absorbing iron, and keeping your immune system strong.
Ingredients:
Pineapple Juice
Orange Juice
Key Lime Juice
Sprite (Ginger Ale and sparkling water work too)
Directions:
Stir together the three kinds of fruit juices in a large pitcher or bowl to make the best party punch.
Chill the pineapple orange juice mixture in the refrigerator until time to serve it.
Pour the Sprite in right before serving, so it does not lose the fizz.
Float fresh blueberries, raspberries, and orange slices in the pitcher or bowl and serve.
Pair with: Kentucky Benedictine Bites
Though this recipe is mostly cream cheese (sub with equal parts plain Greek yogurt for a healthier higher protein alternative), it contains cucumbers, which are low in calories but high in water content and may help contribute to your daily fluid needs in order to stay hydrated.
Non-Alcoholic Mint Julep
Recipe from 31 Daily
Nutrition facts: This recipe uses fresh mint, which may help sooth an upset stomach and freshen your breath. And while the ginger root has many health benefits (it is an excellent source of antioxidants and can help aid in digestion and combat nausea), this recipe calls for ginger ale, which still falls under the category of soft drinks/sugar-sweetened beverages and should be consumed in moderation as part of a balanced diet.
Ingredients (yields 1):
2 cups cold water
1  1/2 cups sugar
1 tablespoon fresh mint leaves, chopped
3/4 cup freshly squeezed lemon juice
1  1/2 quarts Ginger Ale, chilled
5–6 cups ice cubes
Garnish: mint and lemon slices
Directions:
In a large bowl, combine the water, sugar, lemon juice and mint. Let stand for at least 45 minutes.
Strain and discard mint.
Place ice cubes in two 2-qt. pitchers; add half of the lemon mixture and ginger ale to each.
Garnish each glass with lemon and mint.
We suggest muddling the mint gently before mixing it with the water, lemon juice, and sugar for that extra flavor.
Pair with: Healthy Blueberry Muffins
Blueberries have some of the highest levels of antioxidants, which protect damage from free radicals to your body's DNA. These muffins are also high in necessary dietary fiber!
Lemon Lavender Mocktail
Recipe from The MerryThought
Nutrition facts: Lemons are high in vitamin C, which supports a healthy immune system. Lavender is an edible flower whose strong fragrance has been associated with having a calming effect on the body to promote relaxation. Note: a little lavender goes a long way when adding it as flavor to food/drink!
Ingredients:
1/4 cup Fresh Lemon Juice
1 1/2 tbsp Lavender Simple Syrup (See below)
1/4 tsp Grenadine
3 dashes Bitters
Directions:
Combine above in shaker with ice and shake until cold.
Strain into glass and top off with club soda.
Garnish with fresh lavender.
(We may have added a teeny bit of blue food coloring to make it the color we wanted – not even a full drop, just a tiny bit on the end of a toothpick.)
Lavender Simple Syrup
Combine 1/2 cup water, 1/2 cup sugar, and 1 tbsp dried lavender to a sauce pan.
Bring to a boil then turn off the heat.
Let mixture cool in the pan and then strain out the lavender.
The Bottom Line on Non-Alcoholic Drinks
Just because you don't drink does not mean you have to miss out on having fun, and it's certainly not uncool to be sober!
If you are struggling with alcohol use, Landmark Recovery can help you on your journey to wellness. Let us support you on the path to sobriety. Reach out to one of our friendly recovery specialists at 888-448-0302 today to learn more about how we help.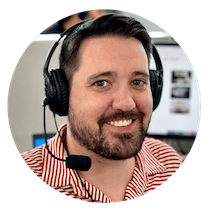 Choose Recovery Over Addiction
We're here 24/7 to help you get the care you need to live life on your terms, without drugs or alcohol. Talk to our recovery specialists today and learn about our integrated treatment programs.