July 2022 saw the launch of a new, grass-roots harm reduction organization called Voices of Community Activists and Leaders (or VOCAL) Kentucky. The organization advocates for the civil rights of those affected by substance use disorder statewide, focusing on policy change. It's a subsidiary chapter of a national organization, which started with its New York chapter about 23 years ago in Brooklyn.
Introducing VOCAL
The rate of fatal overdose is increasing rapidly in Kentucky, from 1,316 in 2019 to 2,250 in 2021, according to the Kentucky Office of Drug Control Policy. Many lawmakers and health officials have proposed harm reduction as a solution, but that phrase has become controversial. Opponents of harm reduction say it's an approach that generally assuages the risks associated with drug and alcohol use. They contend that it's just a way to make substance abuse safe so that people can keep using illegal drugs. The federal government has proliferated harm reduction programs all over the country now.
VOCAL Kentucky is an organization that espouses the claimed virtues of harm reduction. Most consider medication-assisted treatment to be a harm reduction method, and VOCAL is a proponent of it, albeit with caveats. In particular, VOCAL Kentucky brands itself as a consolidation of power for low-income Americans. It targets those impacted by HIV/AIDS, mass incarceration, homelessness and of course the war on drugs. Shameka Parrish-Wright, a former mayoral candidate in Louisville, serves as director of the local chapter. 
Landmark Recovery of Louisville at 4112 Fern Valley Road administers suboxone and other medication to help those suffering from opioid addictions. If you or someone you know needs addiction treatment in Kentucky, call 502-215-8521.
VOCAL-Ky's Advocacy So Far
"Every one of Kentucky's 120 counties are hurting," said Parrish-Wright. "Urban, rural and suburban communities are plagued with staggering overdose deaths, rising homelessness and criminalization instead of care. VOCAL-Ky is here to build the political power of those with lived experience, so they can win transformational changes that will save and improve the lives of all Kentuckians. The people of Kentucky need to be heard and have leaders that will listen at every level, and that's what we're here to do."
This comes as state lawmakers approved a legislative package that just took effect on July 14, 2022. The new laws intensify consequences for various and sundry crimes from child abuse to trafficking fentanyl. In the case of the latter, House Bill 215 increases mandatory-minimum sentencing for fentanyl trafficking convictions. VOCAL-Ky tweeted the following quote from Attica Scott on the subject.
"I want Kentuckians to know they have to be careful about celebrating arresting more people instead," said Rep. Attica Scott (D). "We should be celebrating taking care of people."
On the Other Hand
While VOCAL-Ky embraced Scott's sentiment, Rep. Kevin Bratcher (R-Louisville) has argued plainly on the basis of what the numbers confirm. Fentanyl contributed to 71% of Kentucky's fatal overdoses in 2020 and 73% of those recorded in 2021. The latter figure is particularly disconcerting in light of the 15% spike in overdose mortality from 2020 to 2021.
"Fentanyl is killing people," said Bratcher. "It's destroying lives, and we have made it to where if you get caught and convicted of selling this fentanyl, then you're going to spend a lot of time in jail."
Medication-assisted Treatment
Jennifer Twyman, a VOCAL-Ky co-founder, has been vocal — no pun intended — about medication-assisted treatment. In an interview with the Louisville Courier Journal, she addressed the concept from her own perspective of some two decades of experience with substance abuse ending a dozen years ago. She explained the only two recovery options available to her when she sought freedom from addiction. She could either enroll in a residential treatment program or she could join a 12-step program such as Alcoholics Anonymous or Narcotics Anonymous.
Twyman maintains that, while those resources are beneficial for some, they weren't for her. Her breakthrough didn't come until she found out about medication-assisted treatment. It allowed her to keep working while also pushing through recovery. It made her the proverbially "functional citizen," as she called it.
"I have good and bad things to say about suboxone," Twyman said, "but it's the reason that I'm here, and I don't doubt that."
This is why medication-assisted treatment is the kind of harm reduction strategy with which not everyone agrees but that VOCAL-Ky embraces. The focus is on literally reducing the harm (of any kind) drug use does to one's life. VOCAL-Ky wants to take an equally pragmatic approach to other similarly gray areas.
VOCAL's Hiring Local Canvassers
Since VOCAL is a budding activist organization, it's still seeking growth opportunities. That's where GrassRoots Organizing to Win (GROW) comes into play. It's a part-time organizing canvass intended to build VOCAL-Ky's membership organically. Ideal recruits are Kentuckians passionate about fighting substance abuse and other threats to low-income citizens. 
GROW builders are expected to facilitate community outreach in several forms. They'll conduct daily base building at homeless encampments and transitional housing facilities. They'll also engage in phone banking sessions also.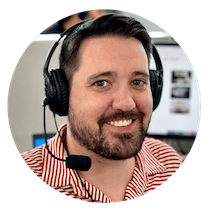 Choose Recovery Over Addiction
We're here 24/7 to help you get the care you need to live life on your terms, without drugs or alcohol. Talk to our recovery specialists today and learn about our integrated treatment programs.