The world (including addiction) is always changing. There have been incredible fluctuations in various aspects including communication, transportation, and technology. There have been multiple drastic changes in the substance landscape with high chances of additional changes in the future.
This makes it imperative for us to educate ourselves about addiction trends and future expectations. This article is prepared to offer insights about what drug and alcohol abuse will be like in 100 years to come.
Current Addiction Trends

The current use of addictive substances is full of diverse images of drugs and addicts. Each decade brings new substance abuse trends growing in popularity. This represents the increased dangers people are likely to face in 100 years from now.
Substance abuse trends portray unfortunate changes in the substances abused with particular drugs gaining popularity. Escalating substance abuse leads to billions in damages, loss of life and costs of healthcare. Knowledge of present substance abuse trends is helpful in predicting the future of substance dependence.
Popular Substance Abuse Trends Today
There's growing number of teens using prescription drugs coupled with other drugs. According to National Institute on Drug Abuse, 7 out of 10 teens mix drugs. The most popular substances abused include cocaine, alcohol, and amphetamines.
For teens abusing prescription drugs, there's a high chance of using marijuana and alcohol. Marijuana abuse is one of the fastest growing substances abused. For parents, you should be aware of the potential of opioid abuse since there's an increasing trend of obtaining prescription drugs illegally.
Growth Of Synthetic Substances
There's expected increase in the use of synthetic drugs such as bath salts and synthetic marijuana. The abuse of these drugs is on the rise, yet a few years ago no one knew about them. Use of synthetic marijuana, also called spice, is on the rise as well. This is a direct result of the assumption that synthetic drugs cause no harm.
There is a growing belief that synthetic marijuana has strong positive effects on the body. Increasing evidence is coming up and suggesting that synthetic marijuana has more adverse effects on the body than naturally grown marijuana. Health reports indicate that synthetic marijuana can be a cause of complications including:
Brain damage
Kidney damage
Seizures
Mental psychosis
Death
Lowering Life Expectancy
There's a continuous drop in the average life expectancy in the U.S. This might be a result of the growing opioid epidemic. Its increase is resulting from the ever increasing abuse of fentanyl and other synthetic opiates with a continuous scourge on the nation.
There's a likelihood of the opioid epidemic continuing to spiral out of control. Synthetic opiates like fentanyl are a large reason for the rising death toll. The National Center for Health Statistics reported that about 66,324 people had died from drug overdose by May 2017. Death from drug overdoses in 2016 tripled that in 1999, and is only expected to grow.
With the escalating rate of overdose deaths, the average life expectancy of Americans dropped significantly to 78.6 in 2016 from 78.7 in 2015. The life expectancy rate by 2015 had already experienced a drop from that of 2014. This exposes a steady decline in the life expectancy of Americans that will likely get lower in the future.
Increase In Death Rates
There's an increase in deaths as a result of alcohol, drugs, and suicide-related deaths in the past ten years-and it is also expected to rise. At least 1.6 million Americans risk dying from these substances in the future.
This is a 60 percent increase from figures in the past decade according to a Trust for America's Health and the Well Being Trust report. The projections might be a result of the continuous wreck of the opioid crisis on American communities.
Worldwide Substance Abuse Trends
The growing rate of substance abuse in the U.S is a primary cause for concern. Unfortunately, it's not a problem in America alone. There are reports of increasing dramatic levels of substance abuse in some major countries in the world.
Britain is the worst-hit country in Europe with various people abusing cocaine and amphetamine. The United Nations says illicit drug users will rise by 25 percent by 2050.
Law enforcement officers, parents, counselors and medical personnel are trying to convince people that addiction is very dangerous and hard to overcome. As soon as one drug becomes unpopular, a more dangerous one takes its place.
To bring the numbers down, increase in professional inpatient treatment facilities seems a better option. This will help addicts to recover and stay sober in the long term. A rehab center offers a substance-free environment for you to remain focused on the recovery process.
Predictions For Future Treatment
Neglect of continuous abstinence as the best solution to include every reduction in substance use.
Use of vaccines through immunotherapy to supplement current treatments
Stopping to apply a single remedy regardless of a dependence or individual needs
Emphasis on treating co-occurring disorders
Discovery of new applications for old drugs
Use of lasers to reduce addictive behavior
Combination of technology with psychological therapy
Use of medication treatment like Suboxone
To offer effective assistance to people facing co-occurring disorders requires getting more substance abuse counselors with appropriate skills and training are needed. Every level of treatment/care should have a fully integrated psychiatric and mental health diagnosis/treatment.
Through predicting the future doesn't come easy, it's worth the effort. The future of substance abuse treatment like inpatient drug rehab seems bright as long as rehab centers incorporate research into their programs.
Bottom line
Drug and alcohol recovery centers in Kentucky and Oklahoma pride themselves as masters at offering the most effective treatment and therapy methods for total sobriety. At these facilities, staff offers the most effective treatment and therapy to help those suffering with addiction to recover successfully.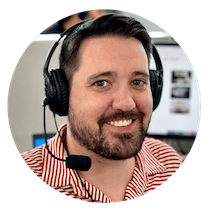 Choose Recovery Over Addiction
We're here 24/7 to help you get the care you need to live life on your terms, without drugs or alcohol. Talk to our recovery specialists today and learn about our integrated treatment programs.