The Stigma of Celebrities With Addiction
Updated: July 26, 2023
What happened to Shia LaBeouf? 2021 proved to be a brutal year for the 34-year-old actor. LaBeouf has been the subject of heavy media scrutiny over the past months, dating back to December 2020.
In 2019, it seemed that LaBeouf was having a renaissance, with roles in the indie drama The Peanut Butter Falcon and his autobiographical film, Honey Boy. It was precisely what LaBeouf's career needed after years of substance abuse woes, and it seemed that he was back on track when he landed a role in Olivia Wilde's sophomore directorial offering, Don't Worry Darling.
Unfortunately, everything came to a screeching halt in September 2020. LaBeouf was fired from the project, and things only got worse from there. In December, indie singer FKA Twigs filed a lawsuit against LaBeouf, her former boyfriend, for emotional abuse and sexual battery. LaBeouf's career—and his life—were heading for a tailspin.
In early February 2021, LaBeouf checked into rehab, citing struggles with alcohol abuse. He also parted ways from his talent agency, CAA, recognizing the need to take time to recover, heal, and reckon with the hurt he'd caused himself and others.
Is The Cult of Celebrity to Blame For What Happened to Shia LaBeouf?
As awful as it sounds, watching celebrities with addiction fall from grace is something of a spectator sport for Hollywood culture vultures. One doesn't even have to look back far to see this theory in action.
In the past, celebrities with addiction were prime fodder for some of Hollywood's most vicious mockeries. Think Whitney Houston's 2002 "crack is whack" interview with Diane Sawyer; Charlie Sheen's wild-eyed 20/20 interview where he insisted that he had "tiger blood," and the 2007 viral video of David Hasselhoff eating a hamburger while lying on the floor.
As the video of the falling-down drunk Hasselhoff circulated the web, the Baywatch actor was both ridiculed and hailed as a relatable icon. But despite the silliness of the clip, the much darker truth was that Hasselhoff was in the throes of a devastating alcohol use disorder. Sheen struggled with addiction for years, coming out of it with an HIV diagnosis and a broken reputation. Houston had a more tragic end and died in 2012, due partly to an accidental drug overdose.
Celebrities With Addiction – One Step Forward
In recent years, there has been an effort to shed the stigma of drug addiction. Pop songstress Demi Lovato's near-fatal drug overdose in 2018 yielded a compassionate response from fans and friends. More recently, news of beloved comedian John Mulaney checking into rehab drew love and encouragement. Even so, there's no doubt that celebrities face a different kind of stigma than the average citizen where substance abuse is concerned.
It's commonplace for the high-flying celeb lifestyle to promote sex, drugs, and rock and roll. But what happens when the lifestyle stops being glamorous and addiction takes over? Can the stigma against treatment be heavier for celebrities? Fortunately, there are plenty of celebs these days who are pushing back against the stigma of addiction. Hopefully, LaBeouf can one day join their ranks, but if Hollywood wants to normalize treatment in such a hard-partying environment, they've still got a long way to go.
If you or a loved one struggles with alcohol or substance use disorder, we can help. Reach out to Landmark Recovery today; we're here for you, and we genuinely care. Our Patient Navigators are available any time, day or night, on a confidential phone line. Call 888-448-0302 today to find a guided path to recovery.
Back to Top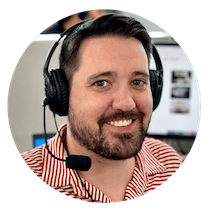 Choose Recovery Over Addiction
We're here 24/7 to help you get the care you need to live life on your terms, without drugs or alcohol. Talk to our recovery specialists today and learn about our integrated treatment programs.