Updated: August 9, 2023, at 10:27 a.m.
Eutylone is an empathogenic stimulant and substituted cathinone, mainly used as a substitute for other drugs that have already been scheduled and banned, like ephylone and ethylene. Eutylone was first synthesized in a lab in the mid-60s, and a patent was subsequently applied for in the UK by Boehringer Ingelheim.
What does Eutylone look like?
Eutylone appears primarily as larger crystals/rocks with a cloudy, brownish hue. These crystals can be broken up and encased in gel tablets to make them easy to eat. According to drug use reports, the substance itself tastes bitter.
The street price is reported as very low due to not being a popular or widespread drug.
Eutylone effects
In terms of effects, eutylone reportedly causes stimulant-related psychological and somatic effects similar to cocaine and MDMA. That means it makes the user feel warm or hot, with fidgeting and bruxism classic signs of a cathinone like this drug.
Users might experience common symptoms, including:
Becoming talkative
Excessive swallowing
Compulsive decision-making
In more severe cases, regular users might also experience adverse effects like:
Agitation
Hypertension
Tachycardia
Death
If you or someone you are about experience any of these symptoms, seek immediate medical attention. You can also call 888-448-0302 to speak to a Patient Navigator at Landmark Recovery about eutylone treatment options.
Eutylone abuse
As of September 2021, Eutylone is classified as a Schedule I positional isomer of pentylone via the Controlled Substances Act. That means it has a high potential for abuse and addiction. It's an easily consumed stimulant that can be cheaply bought and regularly consumed for weeks.
Tolerance may or may not develop, but most available data points toward some tolerance level over two or more weeks. Repeated eutylone use can lead to a substance use disorder (SUD), and medical professionals don't recommend it. Eutylone is also a market replacement for ethylone, another substituted cathinone in the same drug family.
Stimulant-Focused Treatment Options
Understanding its similarities with cocaine abuse, treating eutylone addiction often involves stimulant-focused therapies as part of residential treatment. Following medical detox, these therapies may include:
It's a complete approach to help those struggling with eutylone abuse find a path to health and wellness.
Learn more
If you or someone you care about is dealing with a substance use disorder issue, call Landmark Recovery at 888-448-0302 today to learn how we can help you live beyond addiction.
Landmark Recovery offers personalized treatment across various rehab centers across the U.S. Here's where you can find help:
No one is beyond getting help. Let us help get you on the path to lasting recovery today.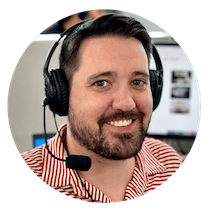 Choose Recovery Over Addiction
We're here 24/7 to help you get the care you need to live life on your terms, without drugs or alcohol. Talk to our recovery specialists today and learn about our integrated treatment programs.