Animal tranquilizer enters U.S. illicit drug supply
Experts are still trying to understand the risks of xylazine, which has risen to notoriety in a short time due to its "zombifying" and sleep-inducing effects. The drug appears to extend the high of synthetic opioids like fentanyl. Until the mid-2010s, xylazine flew under the radar in the United States. The animal tranquilizer was already circulating in Puerto Rico as far back as 2006, before popping up on overdose reports in the city of Philadelphia. In a little over a decade xylazine, known on the streets as "tranq dope," has gone from largely undetected to appearing in one in five overdose deaths as recently as 2020.
As xylazine usage spreads, many researchers believe that overdose fatalities will only increase as people use it to strengthen the effects of heroin and cocaine, which are highly addictive on their own. Naloxone, a medication used to reverse the effects of opioids and prevent overdose deaths, does not appear to neutralize xylazine intoxication. It's even more vital to understand the signs of substance use disorder (SUD) and treatment options.
At Landmark Recovery, we work to help people struggling with addiction to xylazine, alcohol and other drugs manage withdrawal symptoms and return to normal function. We provide medical detox, residential treatment, intensive outpatient and a support network at our rehab centers.
What is Xylazine, aka "Tranq Dope"?
Xylazine (pronounced "ZY-luh-zeen") is a non-narcotic drug and the first sedative of its kind to be used exclusively in veterinary medicine. It is not currently a controlled substance in the U.S. First synthesized in 1962 by the Bayer Company, the liquid solution was approved by the United States Food and Drug Administration (USFDA) for veterinary uses only, including:
As an animal tranquilizer
As an analgesic (pain reliever)
As a muscle relaxer
As a local anesthetic
Thanks to its pain-relieving and muscle-relaxing properties, vets commonly use xylazine by itself or combine it with other anesthetics to help calm unruly or anxious animals while transporting them or performing surgical procedures. Xylazine is used more commonly in large animals for short-term sedation and as a pain reliever in small animals, according to the Papich Handbook of Veterinary Drugs.
Here's a list of different animal species vets use xylazine on:
Cattle
Sheep
Horses
Dogs
Cats
Deer
If xylazine is so effective as a local anesthetic during surgical procedures, why isn't the solution used on humans? Because the side effects of xylazine discovered during human trials produced more severe conditions than in animals. Many people experienced varying symptoms, including blurred vision, and low blood pressure that led to dizziness and miosis (constriction of the pupils), enough to limit the drug exclusively to animal use.
What effects does xylazine have on humans?
Xylazine was originally meant to be used on humans in the 1960s. However, clinical trials for the drug were suspended because it had heavy sedating, or sleep-inducing, effects causing patients to experience dizziness, blurred vision or fall into a coma.
Listed below are more toxic effects of xylazine reported in humans:
Disorientation
Staggering
Bradycardia (slow heart rate)
Respiratory depression
Hypotension (low blood pressure)
Miosis
Xylazine is not a new drug in the U.S., but it has emerged in the last decade as a way to reduce or prolong the effects of recreational drugs like heroin and cocaine. Sometimes both. Drug traffickers have reportedly used xylazine as a cutting agent in synthetic opioids like fentanyl, for example. Therefore, when people buy "tranq dope" on the streets, they may be unknowingly injecting a dangerous mixture into their bodies, increasing their risk for addiction or fatal overdose.
Not to mention, it only takes a small amount of xylazine to experience the harmful effects listed above. Some people reported experiencing blackouts or falling asleep anywhere from 40 minutes to an hour after injecting themselves with xylazine. Trace amounts of the drug (16,000 nanograms per milliliter) were discovered in some people who died from an overdose.
What other names does Xylazine go by?
Xylazine is not a controlled substance under the U.S. Federal Controlled Substances Act (CSA). People only need a veterinary prescription to get their hands on the drug marketed and sold for animal use under trade names like Rompun and AnaSed. According to one USDA petition, "many surgical procedures would not be possible or would be inhumane without such a short-term sedative/analgesic."
Xylazine linked to overdose deaths
Drug overdose deaths set a new precedent in 2021, claiming the lives of more than 107,000 Americans, according to the Centers for Disease Control. That translates to roughly one death every five minutes. Exposure to xylazine has only compounded that tragic number.
From 2015 to 2020, xylazine's presence in drug overdose deaths rose from 0.36% to 6.7%. In 2019, the drug's impact was felt most in the northeast, where 67% of xylazine-involved deaths occurred, according to the CDC. In Philadelphia, where xylazine reportedly made its first U.S. appearance, 25.8% of drug overdose deaths were related to the animal tranquilizer, followed by 19.3% in Maryland and 10.2% in Connecticut.
Through interviews and eyewitness accounts from a study released in 2022, researchers conducting fieldwork reported Philadelphia residents injecting themselves with xylazine to extend the high of fentanyl and give the "tranq dope" a heroin feeling that lasted longer.
"You know a bag got tranq in it because you'll shoot it and your mouth goes dry right away, and you know, you taste it," said one interviewee from the study.
Users in Philadelphia were looking for the psychoactive, mind-altering effects of xylazine that sometimes led to "zombie walks." However, the embedded researchers found a stunning connection between xylazine and illicitly manufactured fentanyl batches. Mixing too much xylazine with the synthetic opioid caused many people to blackout, fall asleep for up to an hour and hallucinate.
More than 98% of overdose deaths related to xylazine involved a mixture of fentanyl. Not to mention, xylazine injections also increased the risk of skin deterioration and naloxone, the drug used to reverse opioid overdose, having little to no effect on people who overdosed.
Reversing the effects of addiction to xylazine
Chronic use of xylazine puts users at risk for addiction, physical deterioration, and a fatal overdose, especially if used in combination with other illicit opioids like fentanyl. This is important, given the fact that experts are worried naloxone may not work for most overdoses if xylazine is involved. Naloxone is a drug that helps to stabilize people with opioid dependency. Because xylazine is not classified as an opioid, its use in opioid drug supplies may weaken the effects of naloxone at clinics and emergency rooms.
The Journal of Addiction released a study detailing a potential pathway to treatment for opioid use disorder and chronic xylazine use. A 29-year-old woman was admitted to an intensive care unit, where she was medically monitored. Her withdrawal was managed with a form of medication-assisted treatment and she was released after 19 days.
This treatment mirrors the medication-assisted treatment offered at Landmark Recovery. Whether you've developed an addiction to other sedatives like xylazine, or opioids, our medical staff and licensed therapists are here to help you overcome the harmful side effects of withdrawal and guide you on the path to recovery.
Withdrawal management for xylazine
More than 10 million Americans misuse opioids at least once over a 12-month period, according to the National Center for Drug Abuse. That includes drugs like fentanyl and heroin, which can contain trace amounts of xylazine. If you or someone you know uses street drugs, you are running the risk of addiction or a fatal xylazine overdose.
At Landmark Recovery, we provide evidence-based addiction treatment programs at our rehab centers around the country. We help patients manage harmful withdrawal symptoms during detox under the supervision of clinicians and staff. Our licensed therapists can also help patients identify triggers and provide a network of resources to support long-term addiction.
For more information on addiction treatment options, call 888-448-0302 to talk to a recovery specialist. Our confidential phone line is available 24/7. Visit our locations page to find a rehab facility near you.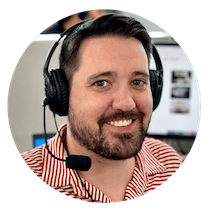 Choose Recovery Over Addiction
We're here 24/7 to help you get the care you need to live life on your terms, without drugs or alcohol. Talk to our recovery specialists today and learn about our integrated treatment programs.