What to Expect At Drug or Alcohol Rehab
Many people experience the negative health and social consequences of addiction, but may not be ready to step outside their comfort zone and into a treatment center. Seeking help for a drug or alcohol addiction requires courage and trust. People not only have to admit they have a problem with substance abuse, but they also have to trust that others are willing to help them overcome it.
If you think it's time to seek treatment for a drug or alcohol addiction, one of the first questions you might ask is "what is rehab like?" Among the many forms of addiction treatment is inpatient rehab, which provides a safe environment for patients to heal and recover from the harmful effects of substance use. Many rehab facilities are set up similarly.
At Landmark Recovery, patients have all of their basic needs met, including meals, comfortable beds and a safe environment. This allows you to focus on recovery. Your days will be structured, revolving around therapy, counseling sessions and classes that help you develop the skills needed to avoid relapse and understand how to change behaviors that may have led you to substance use. Most patients complete residential treatment in about 30 days.
It's important to remove all distractions and possible triggers so you can fully commit to recovery. So you won't have the same privileges you do at home. For example, you won't have unlimited access to your cell phone, but you can use it during certain times. You should follow our rigorous treatment schedule, which does provide a few hours of free time each day. Residential treatment allows you to apply what you learn in a substance-free environment.
Here's what to expect when you go through inpatient rehab at Landmark Recovery.
What is Inpatient Rehab?
Inpatient rehab, or residential treatment, provides care to patients 24 hours a day, seven days a week, taking place in an isolated community free of drugs and alcohol. Depending on the severity and length of your addiction, you might be asked to complete a medically-managed detox to help prevent health complications as part of a 30-to-65-day residence.
Inpatient rehab is a structured and detailed addiction treatment program that doesn't stop at detox. Residents are also asked to address the social and mental aspects of their addiction through individual and group therapy sessions. Many experts believe addiction is a "behavioral disease." Therefore, inpatient rehab aims to help patients change their behavior in a limited but safe environment designed to guide their daily lives on the path to recovery.
"That's the part that takes the longest in your traditional residential programs, " said Jason Kirby, chief medical officer at Landmark Recovery. "Behavior is tough to change. People like doing what they've always done, and that's just how it is. So in order to change behavior, you have to have reinforcement. You have to have consequences. You have to have boundaries."
At Landmark Recovery, we utilize the curriculum, including Seeking Safety, SMART Recovery and other evidence-based programs to help guide you into recovery. It's important to remember that your stay at a residential treatment center is only the first step toward recovery. It will be up to you to put what you learn at our facility into practice. 
Daily Inpatient Rehab Schedule
Daily life at a residential treatment center is extremely structured. From the time patients wake up until they go to sleep, almost every hour is filled with activities and therapeutic sessions designed for introspection, reflection and preparing to live a healthier life. A daily routine helps patients stay focused on recovery. They learn coping skills and how to repeat healthy activities instead of substance abuse.
Here's a sample schedule patients can expect during their stay at a Landmark Recovery facility:
6:00 a.m. –

Wake up/Morning Chores
7:00 a.m. –

Breakfast/Morning Chores
8:00 a.m. –

Morning Community Meeting
9:00 a.m. –

Group Therapy
10:00 a.m. –

Group Therapy
11:00 a.m. –

Group Therapy
1:00 p.m. –

SMART Recovery Training
2:00 p.m. –

Life Skills Group
3:00 p.m. –

Physical Fitness Group
4:00 p.m. –

Recovery Group Meeting
6:00 p.m. –

Free Time/Butterfly Games
7:00 p.m. –

12-Step/AA Meeting
8:00 p.m. –

Free Time/Evening Chores
"They actually go out of their way to do things to make sure everybody is taken care of to the best of their abilities. The book and the work that you take with you is like a Bible." -Amanda, Praxis of Carmel by Landmark Recovery alumna
Morning Meetings
There aren't many opportunities to sleep in during inpatient rehab, but our schedule provides you with plenty of time for rest during your stay. With activities and meetings scheduled throughout the day, our residents can expect to wake up as early as 6:00 a.m. to clean up their community and eat breakfast. The goal is to replace the unhealthy habit of substance use with a routine that you can take home after graduating from rehab. 
After morning chores and breakfast, patients come together to talk about their learning materials, express gratitude and share personal experiences.
"They all gather together and they usually read a quote from a book called 'Just for Today' which is an AA book," said Monica Crimmins, executive director at Praxis of Firelands by Landmark Recovery. "They discuss that quote and discuss how that quote impacts them."
"They all sit around and write about something that they're grateful for," said Katherine Connell, executive director at Landmark Recovery of Las Vegas.
Afternoon Counseling Sessions
Group counseling sessions make up a large portion of the daily schedule during inpatient rehab. Patients can expect to attend these sessions from 9 a.m. to 4 p.m. with a lunch break in the middle. We offer up to two hours of individual therapy to each patient per week.
Counseling and therapy normally includes:
Individual Therapy.

Compulsive behavior is one characteristic of addiction. People struggling with substance abuse often feel the need to drink alcohol or use drugs in order to feel normal. With the use of

cognitive-behavioral therapy

, patients can work with licensed therapists to identify triggers, and then strategize to help improve their condition.
Group Therapy.

Every patient has something in common – they all are struggling to control their drinking or drug use. Sharing stories in group therapy promotes trust and encourages each patient that they are all in recovery together. "We have a lot of community building type things for them," said Connell. "To be able to build them up and have their peers and support I think is a huge thing."
Family Therapy.

Addiction

can tear families apart

. Family therapy gives patients opportunities to hear how their struggles have impacted relationships. During sessions, family members have the opportunity to resolve any and all issues related to their loved one's addiction.
Other forms of therapy during residential treatment:
12 Step (AA & NA)

Art Therapy

Fitness and Recreation

Guided Meditation

SMART Recovery
Evening Activities
Patients eat dinner in the evening. Then, they normally go through the 12-step program to help talk through strategies needed to overcome their addiction. And because of the early mornings, patients are expected to be in bed with the lights out no later than 10:30 p.m. 
Free Time at a Residential Treatment Center
Patients can expect a few hours of personal time each day. During that time, they can play games, write letters or in a journal, read a book, watch movies or use available amenities, like:
Walking trails

Gyms

Courtyards. 
"They just use the last couple hours to just kind of come down from the day and relax and get ready for bed," said Crimmins.
At Landmark Recovery, we give patients the chance to compete against one another in "Butterfly Games," including:
Card games

Cornhole

Volleyball
"It kind of takes them back to the childhood that some of them missed, growing up, or they didn't get growing up," said Crimmins.
Treatment Is Available
Now that you know what to expect from rehab, call 888-448-0302 to talk to a recovery specialist at Landmark Recovery. Explore our residential treatment locations to find the facility closest to you.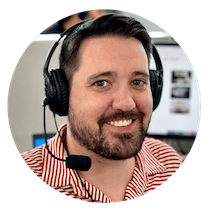 Choose Recovery Over Addiction
We're here 24/7 to help you get the care you need to live life on your terms, without drugs or alcohol. Talk to our recovery specialists today and learn about our integrated treatment programs.