Sadly, the coronavirus pandemic is damaging the progress made on reducing the number of opioid overdose deaths, specifically heroin in Oklahoma.
A federal study found that deaths by opioid overdoses surged by 11% in the US during the first four months of 2020.
In 2018, there were a total of 308 overdose deaths in Oklahoma
41% of overdose deaths in Oklahoma were caused by opioids
The number of overdose deaths from opioid painkillers fell between 2017 and 2018 from 251 to 172. However, deaths from heroin and synthetic opioids such as fentanyl stayed steady.
So, what's causing the comeback of heroin in Oklahoma then?
Big Pharma
The greed of big pharma is to blame for the initial crisis snowballing out of all control as the opioid epidemic ravaged the US.
The US has seen deaths from opioids quadruple since the 1990's when marketing legislation on pain pills was relaxed. Many people were over-prescribed opioid painkillers as big pharma led doctors and physicians to believe these pills were not addictive.
As a result, many people became addicted to opioids after taking them to relieve painful conditions. As prescriptions are so expensive, many turned to heroin as it's cheaper and, perversely, easier to access.
The Pandemic

Sadly, job loss, lack of daily structure, isolation, and anxieties about money have triggered many to relapse from a successful recovery.
As a result of the social distancing rules, treatment centers are receiving higher call rates from people hoping to get on a detox program in Oklahoma.
People may also start abusing opioid painkillers to cope with the stress and depression caused by the pandemic.
Drug Cartels
Drug cartels from Mexico are blamed for flooding heroin in Oklahoma. Despite the pandemic, there's huge money to made from heroin, even if that cash comes at the expense of peoples' lives.
By fixing the price of heroin at less than opioid painkillers, the cartels are keeping people addicted. There's no easy solution to this issue, and it's unlikely to just go away.
What can we do to fight back, though?
Barriers To Treatment

Drug treatment doesn't come cheap.
A minimum of 29 days in a residential treatment center is recommended for the highest chances of a successful recovery. Unfortunately, many people who are addicted to substances don't have the healthcare insurance needed for a quality treatment program.
Current social distancing rules also create hurdles for people in treatment. Cognitive behavioral therapy sessions and 12-step programs have moved online in a bid to keep the bug at bay. That said, social contact is a vital component of recovery as the support of others is what keeps many on track when facing tough times.
Lack Of Options For Drug & Mental Health Treatment
Donna Wood from the Oklahoma Citizen Advocates for Recovery and Treatment Association has pointed out that, "people are dying because doors are closing, there's not beds available."
The distinct lack of treatment options in Oklahoma is another reason. People in recovery need support and effective aftercare.
A quality treatment center will maintain contact with patients in recovery to assist them when they need it.
Increased access to treatment for drug use disorders and mental health disorders is vital to meet the demand. Without the improved provision of quality care, the scenario is set to worsen.
The Economy

The pandemic has plunged the US into a recession likely to be far worse than the Great Depression. This means inevitable cuts to treatment programs. Job losses also mean people can't afford the right healthcare for the treatment they need.
The economic devastation that is unfolding doesn't bear thinking about. The poorer people get, the worse the heroin crisis will get.
Lack Of Awareness
The US needs to invest heavily in the prevention of drug abuse through education and treatment programs. The words need to get out to all communities that drug addiction is not a sign of moral failure, but rather addiction is a disease.
If people approached people with substance use disorders with more empathy and compassion, people would be more likely to seek treatment. As addiction is rooted in mental health problems, it makes sense for communities to come together and treat an addicted person like a person with a disease.
Positivity, kindness, and empathy can go a long way for a person suffering from a drug use disorder.
What To Do Next
Whatever is currently being done to manage the crisis of heroin in Oklahoma  is quite clearly not working.
Draconian drug policies merely serve to increase prison populations already bursting at the seams. Drug cartels are even operating from inside Oklahoma prisons.
Criminalizing drugs pushes the culture further underground. As people can't afford their prescriptions, they turn to street heroin. The cartels know what they are doing. As long as they keep it cheaper than big pharma's legal pills, people will buy it.
The lack of compassion, awareness, and understanding in communities will also perpetuate the crisis.
The US needs radical reform. But, how do you convince millions of conservative people to think radically?
Something needs to happen soon.
If you or someone in your life is struggling with prescription painkillers or heroin, call us right away at 888-448-0302. The friendly team at Landmark Recovery of Oklahoma City will help you get your life back on track today.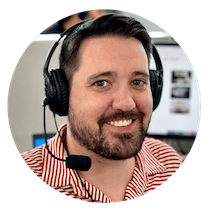 Choose Recovery Over Addiction
We're here 24/7 to help you get the care you need to live life on your terms, without drugs or alcohol. Talk to our recovery specialists today and learn about our integrated treatment programs.