October 10th is celebrated as World Mental Health Day. The goal of WMHD is is to raise awareness about mental health issues around the globe and to encourage support of mental health services. Every year, the World Health Organization designates WMHD with a specific theme.
This year, the theme is "young people and mental health in a changing world". Adolescence and early adulthood are a time of many changes, for example, changing schools, getting a new job, or leaving home for the first time. These times can be exciting, but they can also be a time of stress and apprehension for many.
Our expanding use of online technologies offers new opportunities for youth and adolescents to connect, but it also brings with it a whole new host of pressures to keep up and project images of self-confidence and happiness at all times.
There are also still many places in the world where adolescents are vulnerable to natural disaster, domestic violence, disease, and more. Young people across the world continue to face significant mental distress and illness.
Facts About Mental Health
The following statistics and facts come courtesy of the World Health Organization, a special agency of the of the Nations concerned with international public health that was originally founded in 1948.
Around one-fifth of the world's adolescents have a mental health disorder
Half of all mental health conditions start by the age of 14 years old and three quarters appear by the mid 20's, but most cases go unnoticed around the world. Most low- and middle-income countries have only one child psychiatrist for every 100,000 people.
Mental and substance use disorders are the leading cause of disability worldwide
About 23% of all lives lost due to disability are caused by mental and substance use disorders.
About 800,000 people commit suicide annually
More than 300,000 people kill themselves every year, and suicide is the second leading cause of death among 15-29 year olds. For every adult how has died of suicide, there may be more than 20 who have attempted suicide. 75% of suicides occur in low income countries.
War and disasters have a large impact on mental health and psychosocial well-being
The rates of mental disorders more than doubled after emergency crises such as natural disasters and war.
Mental health disorders are important risk factors for other diseases, as well as unintentional and intentional injury
Mental disorders increase the risk of getting ill from other diseases such as HIV, cardiovascular disease, diabetes, and vice-versa.
Stigma and discrimination against patients and families prevent people from seeking mental health care
Misunderstanding and stigma about mental illness are widespread. Despite the prevalence of treatments for mental disorders, there is still a widespread belief that they are not treatable and that people with mental disorders are difficult, unintelligent, or incapable of making decisions. This stigma can lead to abuse, rejection and isolation and exclude people from health care or support. Within the health system, people are too often treated in institutions which resemble human warehouses rather than places of healing.
Human rights violations of people with mental and psychosocial disability are routinely reported in most countries
These include physical restraint, seclusion and denial of basic needs and privacy. Few countries have a legal framework that adequately protects the rights of people with mental disorders.
Globally, there is huge inequity in the distribution of skilled human resources for mental health
A shortage of clinical mental health providers is one of the main barriers to getting treatment and care in low income countries. The rate of psychiatrists in high income countries is 170 times greater than low income countries.
There are 5 key barriers to increasing mental health services availability
In order to increase the availability of mental health services, there are 5 key barriers that need to be overcome: the absence of mental health from the public health agenda and the implications for funding; the current organization of mental health services; lack of integration within primary care; inadequate human resources for mental health; and lack of public mental health leadership.
Financial resources to increase mental health services are relatively modest
Institutions need to work together to increase mental health services in low and middle income countries. The necessary financial resources needed amount to double what low income countries are currently spending on average.
Raising Mental Health Awareness
Fortunately for those suffering around the globe, there has been a growing recognition of the importance in helping young people to build mental resilience. There is growing evidence that promoting and protecting adolescent mental health in the short-term and long-term can help benefit economies and societies. Healthy young adults are able to make greater contributions to culture, the workforce, their families, and society as a whole.
There is much that can be done to help fortify mental resilience at an early age in order to prevent mental distress and illness in youth and adolescents, as well as to recover from mental illness. It starts with educating raising awareness about the early warning signs and symptoms of mental illness.
Parents and children can work together to learn life skills that will help the children to cope with everyday challenges at school and home. Community settings such as churches, youth groups, schools, and more can provide psycho-social support and course training in order to help health workers with the tools to detect and manage mental health disorders.
Mental Illness Awareness Week
Mental Illness Awareness Week was originally founded in 1990 by the U.S. Congress to endorse the efforts of the National Alliance on Mental Illness to educate and increase awareness about mental illness. This year, Mental Illness Awareness Week takes place from October 7th – 13th.
Every year, millions of people around the world face the realities of living with a mental health condition. Even more experience the daily realities of living with or knowing someone affected by mental illness, whether through family, a significant other, friends, or co-workers. Despite how widespread the issue is, mental illness is still shrouded in stigma and misunderstanding.
That is why Mental Illness Awareness Week exists, in order to help people around the world to raise awareness, educate the public, and fight stigma. Each year, the movement grows stronger and stronger. The week provides a dedicated time for mental health advocates across the world to come together as one unified voice.
CureStigma
In 2018, the National Alliance on Mental Illness has decided to focus on the theme of CureStigma as its theme. Stigma is toxic to the mental health community because it obscures accurate understanding of mental illness and creates an environment of shame and fear that forces sufferers into silence.
When victims of mental illness are shamed into silence, they do not seek treatment and the negative perceptions of mental illness do not change. Here is the campaign manifesto according to the National Alliance on Mental Illness:
"There's a virus spreading across America. It harms the 1 in 5 Americans affected by mental health conditions. It shames them into silence. It prevents them from seeking help. And in some cases, it takes lives. What virus are we talking about? It's stigma. Stigma against people with mental health conditions. But there's good news. Stigma is 100% curable. Compassion, empathy and understanding are the antidote. Your voice can spread the cure. Join NAMI, the National Alliance on Mental Illness. Together we can #CureStigma."
Half of all mental health conditions start by the age of 14 years old and three quarters appear by the mid 20's, but most cases go unnoticed around the world.
Worldwide, it is estimated that 10-20% of adolescents experience mental health disorders.
Neuropsychiatric conditions are the leading cause of disability in young people worldwide.
Suicide is the second leading cause of death among 15 – 29 year olds.
Globally, depression is the 9th leading cause of illness and disability among adolescents, whereas anxiety is the 8th leading cause.
Harmful use of substances is a major concern in several countries, which can lead to risky behaviors such as unsafe sex and dangerous driving.
An estimated 43 percent of children under five in low-and middle-income countries (LMICs) are at an elevated risk of poor development.
Mental Health Resources Needed
In the World Health Organization's Mental Health Atlas of 2017, results showed that while some countries have made progress in mental health policy-making and planning, there is still a worldwide shortage of workers trained specifically in mental health and a lack of community-based mental health facilities.
The ability of our institutions to meet the need for mental health resources is not reaching the level it needs to be. Failure to adequately invest in these issues will lead to social, economic, and healthcare costs the likes of which have never been seen. The World Health Organization advocates that countries strengthen leadership and governance for mental health across institutions.
The World Mental Health Atlas provides information about the laws, plans, and policies concerning mental health and how closely they are aligned with the established policies and human rights instruments available. The atlas also evaluates the human and financial resources being put behind mental health and the types of facilities providing care, with a special focus on promotion and prevention. The atlas is based on data from 177 WHO member countries, representing 97% of the world's population.
In low-income countries, the rate for mental health workers actively working is as low as 2 per 100,000 people, which is compared to nearly 70 per 100,000 in multiple high-income countries. This disparity is especially concerning since more low-income individuals are in need of mental health services at any given time.
Less than 50% of countries that have implemented mental health policies have aligned these plans with human rights conventions concerned with mental health. These conventions stress that is it important for psychiatric institutions to transition into community based services that are built with participation from people with mental disorders.
There still remain far too little physical institutions in low income areas of the world that provide community-based mental health care in a residential setting. In fact, the global rate of beds in mental hospitals is six times more (11.3 per 100,0000 people) than the rate of beds in psychiatric wards and community based mental health care facilities.
In low and middle income countries, government expenditure for public mental health is less than $1 US per person whereas in higher-income countries, expenditure is more than $80 US per person. The majority of spending goes to mental hospitals that serve only a small portion of those who require care.
More than two-thirds of countries do not include care and treatment for individuals suffering from severe mental disorders under their national health insurance policy. The World Health Organization has continually pointed toward universal health coverage as an important facet of policy because it ensures that no one can be denied the care they need to continue living.
There are also few countries that have any form of suicide prevention strategies. The World Health Organization estimates that almost 800,000 people die from suicide every year and that despite an increase in the number of suicide rates, only one-third of high income counties have implemented some kind of strategy and only 10% of low income countries have done so.
The World Health Organization estimates that for every $1 US invested in treatment for common mental illnesses, the country could see a return of of $4 US in increased work capability and lower healthcare costs. Failure to invest could wind up harming countries. By studying the treatment costs and health outcomes of 36 countries, low levels of investment and access to healthcare options for common mental health disorders resulted in a global economic loss of $1 US trillion each year.
In Conclusion
If you our a loved one are struggling with self-medication for a mental health disorder, there are treatment options available to assist you in achieving a sober, successful life. At Landmark Recovery, our addiction specialists are here to provide structured support, peer group therapy sessions, medication-assisted treatment, and extensive alumni programs.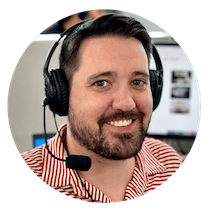 Choose Recovery Over Addiction
We're here 24/7 to help you get the care you need to live life on your terms, without drugs or alcohol. Talk to our recovery specialists today and learn about our integrated treatment programs.