Can You Get Addiction Treatment Without Insurance?
Many people in need of treatment for a drug or alcohol addiction may not have health insurance, and could feel as if treatment options are out of reach. This is not the case. Even without insurance, there are several options to help you get into an addiction rehab center and start your recovery from substance abuse.
According to Help.org, rehab can cost anywhere between $3,000 and $20,000 for basic treatment. This cost, especially if a patient is without some form of insurance coverage, can be debilitating financially to most Americans. The longer patients stay, the more expensive rehab can get, and the National Institutes of Health recommend a full 90-day stay to achieve the best outcome possible.
Making Addiction Treatment Accessible to All Without Insurance
Landmark Recovery is dedicated to making sure addiction treatment is within reach for anyone and everyone in the United States. One of our goals is to make sure that a Landmark treatment center is within two hours of every person around the country so that we can further our mission of saving a million lives in the next century.
As we work towards that goal, we want to share ways that those who might not be able to afford treatment or don't have insurance can get access to effective, evidence-based addiction care in the meantime. Know that staying alive is more important than being concerned with the ultimate cost of treatment, as all human life is invaluable, including yours.
How Can I Use Medicaid to Get Treatment?
Praxis is Landmark Recovery's chain of rehabilitation centers that provide treatment services to those who have Medicaid insurance. Medicaid is the federal and state government's insurance option in the United States for those who have a low-income status and are thus eligible. It's one of four major government healthcare providers in the US, a list that includes Medicare, Tricare, and ChampVA, that are managed by the federal government. As of 2017, 23% of Americans receive insurance through Medicaid, meaning this is a large under-reached demographic for good quality addiction treatment.
Some states in the US provide extra support or have additional resources through a Medicaid expansion that helps fund the cost of addiction treatment beyond basic Medicaid. Some states also have the ability to help low-income community members find the care they need through a health and human services office; these offices also interface with the federal government's own Department of Health and Human Services.
Other Sources of Funding Aside From Insurance
The Substance Abuse and Mental Health Services Administration (SAMHSA) maintains a list of single-state agencies that prospective patients can contact to request information on state-level resources. SAMHSA also offers grants for some of those who apply on their website. Other sources of treatment funding could include family or friends who offer to chip in towards the cost of treatment, or perhaps setting up a GoFundMe to allow people to donate money towards your treatment. Some companies will also cover the cost for employees to get the treatment they need to promote a healthy work-life balance as part of a greater sense of social responsibility.
Scholarships and Grants
Some organizations, including rehab centers, and government agencies offer grants, full, or partial scholarships for prospective patients to get the addiction treatment they need. For example, Landmark Recovery of Las Vegas partners with The Darren Waller Foundation, which has awarded several treatment scholarships. The amount of funding offered through a scholarship or grant can vary depending on how it's set up and who is qualified for it. Most scholarships and grants for addiction treatment cover either inpatient or outpatient treatment. 
Patients should contact the rehab they're considering to see if they offer any scholarships before entering the facility. Block grants can be offered through organizations like SAMHSA that cover patients in certain categories like expectant mothers, IV drug users, those who fall in certain risk categories, and more.
Payment Plans for Rehab
Landmark Recovery also provides access to payment plans to help make commercial rehab more affordable to those who can't afford the full cost of commercial rehab up front. Financing the cost through a payment plan is an excellent option for those who prefer to stretch the cost out over time so they can keep up with the cost of rehab. There may be a six-month grace period if you're actively looking for a job after your rehab stay.
Learn More
To learn more about how Landmark Recovery makes treatment as affordable as possible to patients, give us a call at 888-448-0302. Our dedicated admissions specialists can help you navigate the options you have as you begin your journey towards lasting recovery. Let us help you achieve your wildest dreams.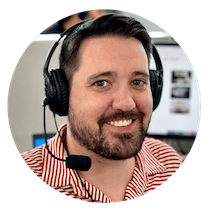 Choose Recovery Over Addiction
We're here 24/7 to help you get the care you need to live life on your terms, without drugs or alcohol. Talk to our recovery specialists today and learn about our integrated treatment programs.