While states like Michigan are currently debating whether to allow alcohol at college sporting events, Tennessee is ahead of the game, so to speak. After a change in state law and Southeastern Conference policy in 2019, The University of Tennessee-Knoxville began selling beer, wine and other alcoholic beverages. The university's alcohol sales data presents a unique opportunity to analyze how sporting events affect alcohol use disorder. Tailgating data, however, contributes just as much to the discussion.
If you or someone you know is struggling to stop drinking visit Landmark Recovery of Knoxville for alcohol addiction treatment options. 
Alcohol Sales by Sport at the University of Tennessee
The 2021-22 school year generated over $3.6 million in alcohol sales for UT according to Knox News. The bulk of alcohol sales came from football and baseball games. In fact, football games contributed about 75% of the university's total alcohol sales, amassing $2.67 million from just the one sport. Mind you: Neyland Stadium hosted eight home games that season. This also shows alcohol sales jumping an average of 60% per game since the 2019-20 season. Each football game draws more than 90,000 fans. 
Accordingly, alcohol sales at basketball and baseball games were considerably smaller. Fans spent nearly $530,000 on alcohol during men's basketball games. While crowds are smaller at Thompson-Bowing Arena (just under 19,000 average attendance) there were twice as many games. Vols baseball games similarly pulled down slightly less than $361,000 in alcohol sales revenue over the course of 37 regulation home games at Lindsey Nelson Stadium. The baseball team drew a total of 154,818 fans during the regular season. 
This demonstrates uncanny correlation between alcohol consumption and sports spectatorship. 
Complex Relationship between Tailgating and Alcohol Use Disorder
Several recent studies on drinking habits among college students analyzed student drinking trends amid various contexts and events. They've linked drinking motives to increased consumption. 
An Auburn University team published a study in May 2022 focused on drinking motives relative to locations. Chiefly, they focused on tailgating outside sports venues, drinking in the stadium and also playing drinking games. For tailgates, the study tied conformity and enhancement motives to the number of drinks consumed. By "conformity," they mean things like succumbing to peer pressure, or drinking to fit in with a crowd. Enhancement motives, or social motives, were tied to how many drinks were consumed inside a stadium.
Interestingly, the study found that a sport anchors an entire tradition built around alcohol consumption. Many students conform to that model, according to the study, even to the extent of problematic use. Also, the correlation between conformity motives, drinking game consumption and in-stadium drinking was linked to disparaging alcohol-related outcomes.
Young Adults Embrace the Drinking Culture
Most young people choose not to consume alcohol excessively in front of family members, as parents modeling and monitoring behavior normally reduce alcohol consumption in young consumers, a 2021 Appalachian State University study concluded. 
Vols fans not only consumed the most alcohol but also accounted for the most alcohol purchased per patron. UT-Knox's Neyland Stadium hosted a total audience of 691,088 people with 230,338 alcoholic drinks sold. Mathematically, that equates to one in three patrons throughout the season. The distribution of alcohol, however, wasn't as balanced as that.
Additionally, Millennials and Gen Zs proved more amenable to foregoing the tailgating activities if there was already a campus-wide ban on the consumption of alcohol. Gen Xers and Boomers proved less willing to let go of tailgating just because alcohol was banned, the same study reported. Results show that more recent generations avoid tailgating entirely if they cannot consume alcohol. Alcohol is a more important part of the tradition to them. Previous generations appear to have been more willing to engage in tailgating for the sake of tailgating.
Knoxville's College Town Alcoholism
Knoxville is experiencing the collegiate equivalent of what states experience with major professional sports leagues. In 2019, the five biggest professional sports associations collectively averaged more than 30,000 fans at their respective contests. Those five are Major League Baseball, Major League Soccer, National Basketball Association, National Football League and the National Hockey League. The NFL drew an average attendance of 66,479 that year. 
For many college students, pre-game tailgating is a tradition from pro-sport outings without the behavioral inhibitions that come with parental oversight. As such, tailgating has become a binge drinking opportunity associated with extreme ritualistic alcohol consumption (ERAC). This is an express lane to alcohol dependence because the ritualism of it means that this practice is repeated often. Many binge drinkers associate alcohol consumption with good times of special events and begin to feel that they can only have a "good time" if they get drunk. 
ERAC is already an extreme habit in the first place. The National Library of Medicine in the National Center for Biotechnology Information published a study defining ERAC by sex. The study defined it "as consuming ten or more drinks on game day for a male, and eight or more drinks for a female." 
Alcohol Use Disorder Hidden by Culture
It's easy to allow the ritual of pre-game tailgating and other similar drinking-oriented events to obscure signs of alcoholism. It socially justifies irresponsible drinking behaviors. This makes it difficult to admit or even realize that you've developed a drinking problem. If you or someone you know has this experience, visit Landmark Recovery or call 865.448.5174.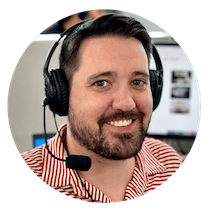 Choose Recovery Over Addiction
We're here 24/7 to help you get the care you need to live life on your terms, without drugs or alcohol. Talk to our recovery specialists today and learn about our integrated treatment programs.