Chris Herren's prowess on the court was unparalleled. At his alma mater, Durfee High in Fall River, Massachusetts, he scored over 2,000 career points and was chosen for the 1994 McDonald's All-American team. But after trying cocaine for the first time at a party, he was caught in the hold of a demon that he couldn't seem to shake.
A Lifetime of Ups and Downs

Herren's 1994 entry into the world of college basketball was much-anticipated, but the excitement soon died. After only one game with Boston College, he tested positive for cocaine in a random test and left school shortly afterward.
But all was not lost. Jerry Tarkanian, the legendary college basketball coach, gave him a second chance, recruiting him to play for Fresno State. Still, even as Herren soared to new heights on the court, his life was plagued by substance abuse. During his time at Fresno, he missed out on the 97-98 basketball season as he sought treatment for cocaine addiction.
Herren continued to ascend the ranks of college basketball but continued to be haunted by the specter of substance abuse. In 1999, he made the leap to the NBA when he was drafted by the Denver Nuggets, eventually switching to his home team, the Boston Celtics, in 2000. It was a dream come true.
Unfortunately, his NBA career was short-lived due to injuries. But during his time with the Celtics, his drug use escalated, and he began using Oxycontin, Vicodin, and Percocet.
Herren recalled his first memory of being a Celtic. His name had been called for the starting lineup, but instead of warming up with his teammates, he was standing on a street corner in the rain, waiting for his dealer.
His basketball career took him around the globe, but his drug problem followed him. The final straw came in 2008, when Herren got high on heroin, drove his car into a utility pole, and died for 30 seconds. It was his final call to get sober. And get sober he did.
Changing the Narrative
Now, the ball is in a different court. Sober since 2008, Herren now uses his platform to speak out about the dangers of drug use and the devastating effects of addiction. For over a decade, Herren had struggled with drug and alcohol addiction, which he called "14 years of rock bottom."
"In the world of addiction, you hate yourself, so you escape yourself," he said, in a 2014 interview with CNN. "So whatever drug's in front of me, I'm gonna take because I don't like being me." But now, Chris doesn't look back; he looks ahead, and he likes what he sees.
Chris' role as a motivational speaker and educator allows him to share his devastating story of addiction and his inspiring journey to recovery. He finds sharing the story about his fall to rock bottom and his path to wellness therapeutic, and he hopes that his message will help change the conversation around substance abuse. Chris's nonprofit, The Herren Project, is dedicated to providing resources and support for those seeking recovery and to prevent addiction before it happens.
Chris Herren's story proves that addiction no longer needs to be shrouded in stigma. Anyone can change their narrative, no matter how dark things seem. If you or a loved one need help to find the path to recovery, Landmark Recovery in Boston can help. We're just a phone call away, and we genuinely care.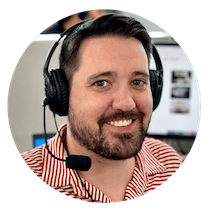 Choose Recovery Over Addiction
We're here 24/7 to help you get the care you need to live life on your terms, without drugs or alcohol. Talk to our recovery specialists today and learn about our integrated treatment programs.