A commonly asked question we get here at Landmark Recovery concerns the dangers of quitting drinking cold turkey.
According to SAMHSA (the Substance and Mental Health Services Administration), there were 88,000 alcohol-related deaths in the US between 2006 and 2010.
The CDC shows that 1646 people die each year due to alcohol in Indiana alone while in Kentucky, 1351 annual deaths are alcohol-related.
The social and economic cost of alcohol use disorder amounts to a whopping $249 billion. This comes from medical expenses and legal fees incurred, motor collisions, and reduced productivity in the workplace.
Despite being legal in all states, alcohol is a potentially lethal substance that can be strongly habit-forming. Heavy drinking is detrimental to both mental and physical health so it's in your own interests to quit or at least moderate your consumption if you're drinking to excess.
That said, if you drink heavily, you should enlist the support of medical professionals rather than attempting to quit cold turkey.
Stopping alcohol use abruptly after a prolonged period can be fatal. As the body becomes accustomed to being deluged with alcohol, the central nervous system goes into shock if that stream of alcohol is suddenly stopped.
People die every day from the sudden cessation of alcohol. If you or a loved one drinks heavily and is thinking about quitting, be sure to seek medical and emotional support first. It's dangerous to quit alcohol cold turkey for most heavy drinkers. Instead, evidence-based medication and behavioral therapy can help you to withdraw as safely and comfortably as possible.
What Are the Symptoms of Alcohol Withdrawal?

Sudden cessation of drinking can cause some uncomfortable and sometimes distressing withdrawal symptoms such as:
Anxiety
Confusion
Delirium Tremens
Depression
Excessive sweating
Hallucinations
Insomnia
Panic attacks
Seizures
Shaking
Symptoms of alcohol withdrawal can be so severe that people mistake the symptoms for a full-blown psychotic episode. To prevent these terrible side-effects and withdraw safely, a medication-assisted treatment program is advisable.
What Is Medication-Assisted Treatment?
Medication-assisted treatment (MAT) is a type of detox program that combines the use of federally-approved medication with cognitive behavioral therapy (CBT).
This type of program typically yields high rates of long-term sobriety.
What Medications Are Used To Treat Alcohol Disorder?

In order to prevent the central nervous system from going into shock, treatment can include three federally-approved prescription medicines:
Acamprosate
Disulfiram
Naltrexone
(Benzodiazepines are also often prescribed to people detoxing from alcohol as this family of drugs slows down the nervous system and prevents seizures.)
Acamprosate
Acamprosate is only prescribed if you have already detoxed from alcohol. Although not fully understood, Acamprosate balances the brain chemicals, promoting stability and sobriety.
Acamprosate was approved by the Federal Drug Administration in 2004 to treat alcohol use disorder as it was found to be effective in managing cravings.
Disulfiram
Disulfiram causes an adverse reaction if taken while drinking alcohol. This drug doesn't suppress cravings, but instead makes drinking unappealing.
If taken with alcohol, Disulfiram triggers nasty symptoms such as nausea, heart palpitations, and hot flushes.
Naltrexone
Sold under the brand names Vivitrol and ReVia, Naltrexone is typically used for opioid withdrawal. Naltrexone blocks the pleasurable effects of alcohol and so suppresses cravings to drink more.
Naltrexone is used both in detox and also for to maintain abstinence.
Administration of Naltrexone is via an oral tablet or an injection.
Cognitive Behavioral Therapy
Quitting alcohol isn't just about the physical process of quitting. Alcohol use disorder is a mental health problem that requires intensive behavioral therapy.
CBT is one such option but what is it, exactly?
What Is Cognitive Behavioral Therapy?
Cognitive behavioral therapy (CBT) is a talking therapy that encourages you to analyze the reasons you react to certain circumstances.
If you want to achieve long term sobriety, you can use CBT to examine the thought processes that lead you to drink excessively.
Addictions often originate from emotional trauma. CBT can help you uncover the experiences that inform your negative thought processes that can lead to relapse.
Sessions can be conducted on a one-to-one basis or in a group setting. Many people in long-term recovery swear by the emotional support and hope they get from their peers in group therapy. Listening to stories of hope from others who have overcome hurdles much worse is particularly effective in inspiring others to stay sober.
Inpatient or Outpatient Treatment Programs

Depending on the severity of you or your loved one's drink problem, a medication-assisted treatment program can be residential or outpatient in nature.
Those with a more severe drinking problem may benefit from residential rehab away from the temptations and triggers of their daily lives.
Inpatient Programs
Inpatient programs are intensive and designed to keep you engaged. Daily individual and group therapy sessions combined with mindful activities like yoga or meditation instill calm while strengthening your resolve to stay sober.
Residential stays normally last for a minimum of 28 days, but if the drinking problem is severe, a longer program is sometimes advisable.
Outpatient Programs
For anyone unable to attend a residential treatment program due to work or family commitments, it's still possible to undertake a medication-assisted treatment program.
Instead of staying at the treatment center, patients can access their daily medication and attend therapy sessions. They can then return to their daily lives.
This type of therapy is known as an IOP (intensive outpatient program).
Staying Alcohol-Free after Detox
After a safe and successful alcohol detox, the key to maintaining sobriety is keeping mentally and physically healthy.
Eating plenty of protein and fresh, healthy meals helps to balance the homeostasis of the brain and helps to reduce cravings. Get creative in the kitchen and whip up some salads, soups, or casseroles.
Physical exercise gets the blood pumping and encourages your feel-good chemicals to flow. A walk or a light jog on a sunny day can lift your mood and reduce cravings.
Look after your body and your mind will be easier to master.
What To Do Next
So…
Practice mindfulness activities to stay relaxed and stress-free. After a few days of sobriety and living clean you or your loved one will have a new sense of purpose, ready to tackle a life back to being functioning, healthy and sober.
If you're still in any doubt about the dangers of quitting drinking cold turkey, pick up the phone and call us today at 888-448-0302 so we can help you get back on track safely.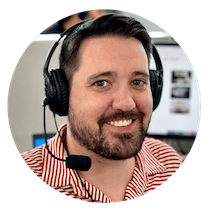 Choose Recovery Over Addiction
We're here 24/7 to help you get the care you need to live life on your terms, without drugs or alcohol. Talk to our recovery specialists today and learn about our integrated treatment programs.