Devastating Drug Addiction in Massachusetts
For such a small state, drug addiction in Massachusetts is a big problem. It's no secret that opioid addiction is devastating and that it's an issue on the rise across the USA. But in the tiny north-eastern state of Massachusetts, the effects of the opioid epidemic are particularly concerning.
So what exactly is going on in with drug addiction in Massachusetts? It seems that the coronavirus is not the first epidemic to devastate MA. It was first plagued by fentanyl addiction, followed by much preventable death.
The Statistics
In 2018, government research showed that approximately 88 percent of drug overdoses deaths in Massachusetts involved opioids of at least one kind, exceeding the national average of 70 percent. Of these opioid overdose deaths, around 10 percent were attributed to heroin and prescription opioids, such as Vicodin, Percocet, and OxyContin. The other 90 percent of the deaths were caused by synthetic opioids, fentanyl being just one.
Between 2000 and 2018, Massachusetts saw an astronomical climb in opioid-related deaths. But the trouble really started in the mid-2010s: opioid deaths were climbing steadily for over a decade, but data pinpoints 2013 as the year that those numbers skyrocketed. Unfortunately, the rate of fatality hasn't slowed down much since.
Why Drug Addiction in Massachusetts?
The use of illicit fentanyl in Massachusetts has rapidly increased in the last handful of years. Although fentanyl can legally be prescribed by physicians as a painkiller, it has become especially popular as a street drug. Twice as potent as morphine and much more profitable than heroin, fentanyl has become the drug of choice for both users and dealers.
Although elevated levels of fentanyl use aren't unique to Massachusetts, they seem to be incredibly prevalent in the Bay State. But why? It turns out that it isn't just Massachusetts. All six New England states—Maine, Vermont, Rhode Island, Connecticut, New Hampshire, and Massachusetts—are disproportionately affected by fentanyl-related deaths. All six are in the top 15 states for fentanyl-related death rates.
So, what makes these states particularly vulnerable to fentanyl addiction and death? It may have to do with the production and trafficking routes of fentanyl. Although most fentanyl is produced in China and Mexico, its most significant presence seems to be in the Great Lakes and Northeast regions of the United States. Active and established transnational crime organizations have a particularly strong foothold in the Northeast states. Their existing infrastructures position Massachusetts as a perfect distribution hub.
Other factors come into play, of course, such as poverty and overprescribing. In 2018, only 35.3 prescriptions were being written per 100 persons—one of the lowest prescription rates in the country and far below the national average of around 51 percent. Ultimately, factors at play in MA are not unique or remarkable enough to explain the soaring rates of addiction, overdose, and fatality related to fentanyl.
Although fentanyl is devastating to Bay State residents, there is help here for you when you need it. If you or a loved one struggles with opioid addiction, Landmark Recovery can help. You don't need to walk that path alone; we are here for you, and we genuinely care. Reach out today to learn how to get started.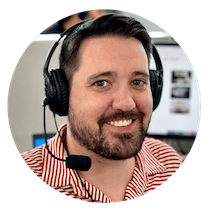 Choose Recovery Over Addiction
We're here 24/7 to help you get the care you need to live life on your terms, without drugs or alcohol. Talk to our recovery specialists today and learn about our integrated treatment programs.