Yes, Indiana law allows for involuntary rehab. According to the National Judicial Opioid Task Force, it's under the "Involuntary Commitment and Guardianship Laws for Persons with a Substance Use Disorder." This provision is a lifeline, not punishment, when someone's substance abuse is dangerous to themselves or others.
This information is part of a more comprehensive blog, "What States Can You Force Someone Into Rehab?" The blog offers a complete list of the 35 states, including Washington, D.C., that provide this option for those battling addiction who aren't ready or able to seek help on their own.
Key points to remember:
Indiana allows involuntary rehab for those struggling with drug or alcohol addiction.

The legal process to start involuntary rehab includes medical checks and a court hearing.

Involuntary rehab laws in Indiana are designed to protect and help those who can't help themselves.

Indiana rehab centers like Landmark Recovery offer many treatment programs for substance abuse.
Understanding Indiana's Involuntary Rehab Laws
Indiana's Involuntary Commitment Law is laid out in Indiana Code § 12-23-11.1-1, allowing people with substance abuse problems to be court-ordered to treatment. The law specifies three main criteria for involuntary commitment. 
The individual must be:
An alcoholic,

Incapacitated by alcohol, or

A drug abuser.
The law has an exception for drug abusers currently charged with or convicted of an offense. These individuals are ineligible for involuntary commitment.
Who Can Start the Involuntary Rehab Process?
In Indiana, various people can file a petition to start the involuntary rehab process, including:
A spouse

A family member

A friend

A healthcare professional

A guardian

A police officer
The person filing the petition must not be under the influence of substances themselves or have any pending legal issues. This requirement ensures the request isn't influenced by factors that could cloud judgment or intentions. 
How the Process Works
The concerned party files a petition for involuntary commitment with a local court. These documents ask detailed questions about the individual, including why the person filing the petition believes the individual might harm themselves or others due to substance abuse. You can download the petition for involuntary commitment form here.
Treatment Expectations
Involuntary commitment can seem intimidating, but the ultimate goal is to provide needed help. This includes custom treatment programs at certified rehab centers like Landmark Recovery.
Rehab at these facilities includes:
Medical detox, monitored by healthcare professionals

Behavioral therapies

Family counseling

Group addiction class

Medication-assisted treatment (MAT), if necessary.
Post-Rehabilitation in Indiana
Recovery doesn't end post-rehab; it's the start of a lifelong journey. Aftercare programs like Landmark Recovery's alumni network, Recovery Coaching Program, and links to sober living homes support individuals in maintaining sobriety and transitioning back into society.
Struggling with Addiction in Indiana? Landmark Recovery Can Help
Involuntary rehab laws in Indiana, like IC 12-26, are meant to provide a lifeline to those grappling with substance abuse. But what if you or a loved one is ready to seek help on their own? Landmark Recovery has local rehab centers in:
Indianapolis

Carmel

Fort Wayne
Each facility stands ready to guide you toward recovery.
Recovery is one Phone Call Away
Whether day or night, our Patient Navigators are available 24/7 to discuss your options and answer your questions about involuntary rehab, detox, and other treatment programs. Call our confidential admissions line today at 888-448-0302. If you're worried about costs, quickly check your insurance coverage using our verification form.
Explore More On Rehab and Addiction
For more information about rehab and addiction, check out these additional resources: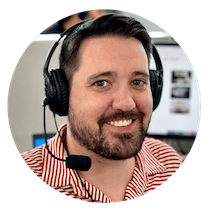 Choose Recovery Over Addiction
We're here 24/7 to help you get the care you need to live life on your terms, without drugs or alcohol. Talk to our recovery specialists today and learn about our integrated treatment programs.