Part-time Las Vegas resident Flavor Flav (real name William Jonathan Drayton, Jr.), the former hype man of hip-hop group Public Enemy, has been in recovery from an alcohol use disorder for two years. In addition to his recovery from alcohol addiction, Drayton, in a 2019 interview with VladTV, said he's been in recovery from cocaine and crack for more than eight years. After he achieved recovery from his crack cocaine addiction, Drayton revealed publicly that, over a six-year period, he spent up to $2,600 a day on his habit, with his expenses piling up in the millions from his cocaine use disorder.
Who is Flavor Flav?
Flavor Flav was the hype man for the innovative hip-hop group Public Enemy for 35 years before being kicked out in 2020 due to internal disagreements. While a member of Public Enemy in the 1980s, Drayton began suffering from the effects of alcohol use disorder and cocaine use disorder. In late 1993, after a family intervention, he checked into the Betty Ford Center for his crack cocaine use. His rehab stay was successful for a while, but he later went back to using crack cocaine and checked himself into rehab again in Long Island, New York in 1997. Unfortunately, Drayton relapsed again and continued dealing and using drugs.
As a drug dealer, he would dip into his own supply while suffering from his cocaine use disorder. He says that the combination of fame and riches that both music and drug dealing brought him were a toxic combination that spurred his addiction on even further. After seeing him in a poor state of mind in New York, his Public Enemy bandmate Chuck D suggested he move out to Los Angeles where he could work on his recovery and remaining free of cocaine.
During the late 2000s and early 2010s, Drayton successfully achieved recovery from his cocaine use disorder. However, he still was suffering from alcohol abuse and, over the course of the next ten years, would continue having run-ins with law enforcement for a variety of reasons 
The Danger of Crack Cocaine
In the music video for Public Enemy's famous anti-drug song "Night of the Living Baseheads," Drayton told VladTV in 2019 that they used real intoxicated people who'd smoked crack cocaine. Reflecting on how he worked on a famous anti-drug song and still did drugs behind closed doors, Drayton is deeply remorseful over his hypocrisy.
"That was one of the worst mistakes I've ever made with my life," Drayton said. "The drugs are easy to get on, but hard as hell to get off, man. The drugs took me away from my family and made me late to my gigs."
Despite having made both neutral and anti-drug songs, Drayton is more pessimistic these days on artistic themes in hip-hop music, preferring that artists stop glorifying substance use. Today, Drayton is using his fame and notoriety to spread the message of recovery for all.
"It used to be about dealing," Drayton said in a recent interview with DJ Akademiks. "Now with today's music, we're talking about doing drugs. So, there's a big change within the music. It's giving younger kids the wrong idea. God wanted me to live because he knew I was a mouthpiece for the world so I can teach people about the mistakes that I made."
Cocaine Use in Nevada
In 2018, the percentage of adults using cocaine in Nevada ranked among the top 10 adult-using states in the nation and above the total usage nationwide. As for youth, the percentage of Nevada high school students using cocaine, and with an expectation of lifetime drug use, was higher than the national average. Additionally, cocaine has been linked to a rise in fentanyl-related deaths in Clark County.
Learn More
Cocaine and alcohol use disorders can be difficult to overcome, but with Landmark Recovery of Las Vegas, you can achieve positive outcomes in your recovery. We're dedicated to providing the best addiction treatment possible, starting right here in our Las Vegas treatment center. At Landmark Recovery of Las Vegas, we're the only treatment center that offers every step of recovery under the same roof. We want to save a million lives in the next century. Start your own journey today by calling our dedicated admissions specialists at 888-448-0302 to learn more about what we offer.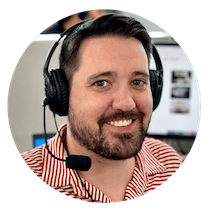 Choose Recovery Over Addiction
We're here 24/7 to help you get the care you need to live life on your terms, without drugs or alcohol. Talk to our recovery specialists today and learn about our integrated treatment programs.