Katina Woods has a long, complex history with substance abuse. She had a brother who died from a heroin overdose. She's also battled her own addiction. Woods founded a local halfway house in Knoxville for women. New Beginnings Sober Living, as it's called, fills a need she felt her community lacked. Research shows, however, that a halfway house or a sober living house are most effective for those who have just completed structured addiction treatment. 
Knoxville Halfway House: New Beginnings
The program specifically opens its doors to women. Many of those who avail themselves of the program and its resources come from recovery court with legal incentive to conquer their addictions. The program spans 12 months and is intended to help women function long-term without using drugs or alcohol. In theory, this can help them break habits and deal with triggers that lead to substance use, which makes recovery easier to sustain once they leave. 
"It is designed to help women gain their independence and we help them. We support them and give them guidance to help maintain their sobriety," Katina Woods told ABC News Channel 6. Woods is the founder and director of New Beginnings Sober Living for Women.
She told the news media that she wanted to improve the outcomes for those struggling with substance abuse. Data shows that sober living house experiences correlate with improved outcomes, under certain circumstances.
Inpatient Treatment + Sober Living House
The National Library of Medicine holds an archived 2010 study published in the Journal of Psychoactive Drugs by researchers from the Alcohol Research Group (ARG) Public Health Institute in California. They studied the efficacy of sober living houses. ARG studied 300 people who all entered into either of two kinds of sober living houses beginning any time within an 18-month target span. They contextualize the discussion with the fact that sober living houses are a product of a residential treatment movement from the '60s and '70s. 
"The idea was to remove clients from dangerous living environments that encouraged substance use and create new social support systems in treatment," the ARG study found. "Some programs created halfway houses where clients could reside after they completed residential treatment or while they attended outpatient treatment. A variety of studies showed that halfway houses improved treatment outcome."
To bolster this claim, the 2010 ARG study provided four extant citations. Back then, sober living houses were viewed as programs intended to enhance outpatient treatment or societal reentry after inpatient treatment. 
Sober Living House vs. Halfway House
There's another way to view this. Once upon a time, sober living houses were the same thing as halfway houses. Today, contemporary uses of these terms distinguish between the two. A halfway house is for those who have completed rehab with therapists and possibly medical professionals. A sober living house has nothing to do with whether or not its tenants have completed any treatment programs. This is the case according to representatives of both kinds of programs.
One sober living operation called Harris House attempts on its website to define its own sector. Their site claims halfway houses are usually for those who are coming from incarceration. Those people apparently may or may not have received some form of treatment while in jail or prison. Conversely, though, sober living homes differ from halfway houses. They have nothing to do with whether or not someone was referred to their program by a justice department.
In fact, they also differ in that sober living houses won't require residents to be enrolled in any treatment programs. Halfway houses, on the other hand, are more likely to require some kind of coordination with third-party treatment. 
In lockstep with this logic, New Beginnings is a sober living house that accepts those who haven't been incarcerated. While many of the women it takes in have been pushed toward New Beginnings by a court of law, even this isn't the case for all of them. Furthermore, no one has to be coming from rehab. Addiction treatment administered by professionals has the best possible outcomes when paired with sober living arrangements. 
Knoxville Options for Tackling Addiction
Women in Knoxville now have an excellent pathway to conquering addiction and securing stable housing for at least 13 months. Landmark Recovery of Knoxville provides inpatient treatment with trained medical professionals. The detox process from certain substances is well understood to be one best endured with professional supervision, which sober living houses don't typically provide. Landmark applies cognitive behavioral therapy, which is far more targeted than traditional talk therapy.
A month or more of treatment is tailored to the unique needs of the patient. Their substance of choice and habits, among other factors, determine what Landmark staff do to treat them. These factors also determine how many weeks or months might be required.
Graduates of Landmark's program also have the opportunity to avail themselves of its Alumni Network for free, which takes the benefits of a support group to another level. Graduates can also choose to enroll in Landmark Recovery of Knoxville's outpatient program, but some women might also be able to access New Beginnings for the following year and still be involved in the Alumni Network.
To get started or just to inquire, call 865.448.5174 or visit Landmark Recovery of Knoxville.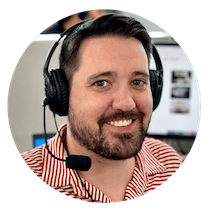 Choose Recovery Over Addiction
We're here 24/7 to help you get the care you need to live life on your terms, without drugs or alcohol. Talk to our recovery specialists today and learn about our integrated treatment programs.