A unique high school in Indianapolis is helping students with substance use issues get the support and education they need to maintain recovery from addiction. Hope Academy High School is one of seven accredited recovery high schools in the United States devoted to bridging the gap between students struggling with drug and alcohol addictions and the recovery community. They also help students get addiction treatment.
"Adolescent treatment providers are diminishing very quickly around the country," said Rachelle Gardner, executive director of Hope Academy. "There's not a lot of providers – outpatient or inpatient – doing substance use disorder for kids. The bulk of our referrals now is coming from schools."
If you or a loved one struggles with drugs or alcohol, call 317-449-8029  to speak to an admissions team member at Landmark Recovery of Indianapolis. We accept patients aged 18 years and older.
The academy welcomes dozens of students each year from the greater Indianapolis area, marrying small class sizes to a recovery component that young Hoosiers battling addiction won't find at any other school in the state.
Addiction recovery coaching program for students
Hope Academy operates like a regular high school. Students take courses in math, english, science and other subjects that help them earn credits toward their high school diploma and meeting college admission standards.  Class sizes are small, giving students who might have different learning abilities due to their past substance use more opportunities for one-on-one time with teachers.
"Our teachers are trained a little differently, because kids that are impacted by substance use, their brains have all been impacted," Gardner said. "They're delayed. Their memory is not very good. In a traditional school, you might have to teach a concept once and review it. In recovery school, you gotta' teach a concept several times and review it several times."
The main difference between Hope Academy and a traditional Indiana high school is the recovery component that goes hand-in-hand with academics. Hope Academy has a recovery coaching program that allows students to have weekly one-on-ones with on-staff recovery coaches like Sarah Platt, a Hope Academy graduate who attended the recovery high school for her junior and senior years.
"We talk through things going on at home, things going on at school, sobriety," Platt said in an interview with WFYI. "We try to make plans that work with them and can make them the best they want to be." 
It's similar to the recovery coaching program offered at many addiction treatment centers like Landmark Recovery. Hope Academy's core curriculum teachers used to double as recovery coaches, but the program has since morphed into providing students with people who have the training and experience of long-term recovery.
"They're having other adults who they can look at and say, 'ok,' I can identify with those stories and share that experience of strength and hope," said Director of Fundraising and Donor Relations Jon Shapiro, whose been in recovery for more than five years. "We think that's really important, not just to see that you can find recovery, but you can be successful in recovery and what can happen if you stick with it."
Free transportation to remove barriers to addiction recovery
Although Hope Academy's campus is located near downtown Indianapolis, the high school accepts students from all over the state. The challenge for many Hope Academy students is transportation, a common barrier to addiction treatment and recovery services.
"We had a student whose parents lived in Lafayette (over an hour away) and they got an apartment (in Indianapolis)," Gardner said. "They lived here during the week and went back to Lafayette on the weekend. It's a commitment, but within an hour, kids are getting here."
A 2017 federal survey found that 4% of people enrolled in Medicaid who are under age 65 reported delaying medical care because they lacked transportation. In recent years, Indiana has addressed the transportation needs of people in recovery with initiatives like their free rides program through Lyft. Hope Academy followed suit by raising money for two buses to transport students to and from school free of charge.
"Had we not incorporated that, those kids would not make it here," Gardner explained. "The barrier is transportation. So to counteract that we have a bus system."
Learn more about addiction recovery for teenagers
New students are able to enroll at Hope Academy year-round. Visit the school website to apply online. 
If you know a teenager or anyone struggling with drugs or alcohol, help is one phone call away. Call 317-449-8029 for more information on treatment options at Landmark Recovery of Indianapolis. We accept patients 18 years or older.
For those who live in and around Indiana and need addiction treatment care, visit one of our drug and alcohol rehab centers in a community near you, including: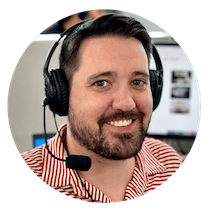 Choose Recovery Over Addiction
We're here 24/7 to help you get the care you need to live life on your terms, without drugs or alcohol. Talk to our recovery specialists today and learn about our integrated treatment programs.