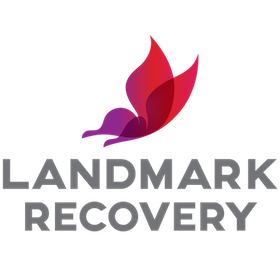 Substance Abuse Treatment in South Bend
Located in St. Joseph County and a mere 10 miles from South Bend International Airport (SBN), Praxis of South Bend by Landmark Recovery is new rehab center in Indiana offering the full continuum of care for drug and alcohol addictions, as well as co-occurring disorders, that accepts Medicaid. Landmark's goal is to save one million lives in the next century, and what more effective way to do this than serve the underserved? Praxis is how we do this, with the best Medicaid addiction treatment possible.
Effective and Affordable Rehab for South Bend
One of the best drug and alcohol rehab centers in the Midwest, our treatment programs at Praxis offer a holistic approach to recovery. We take pride in offering affordable addiction recovery services as well. At Praxis of South Bend by Landmark Recovery, we make sure to treat both the physical and mental aspects of addiction with proven, evidence-based therapies and counseling. This is how treatment can be most effective.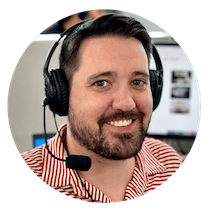 How Soon Can I Get Care?
We're here 24/7 to help you get the care you need to live the life you want. Talk to our recovery specialists today and start treatment immediately.
Addiction Treatment Programs in Mishawaka
Rehab Information
South Bend Detox and Rehab Facility
The detox program at Praxis of South Bend by Landmark Recovery will guide you through detox as comfortably and as safely as possible. Often the first stage of the recovery process, detox involves flushing out all traces of drugs and/or alcohol from your system. It's highly recommended that detox occurs under medical supervision, at a professional treatment and rehab center.
Detox can be extremely uncomfortable and potentially life-threatening due to withdrawal symptoms that are often experienced when substance use is discontinued, especially for those individuals who have developed a chemical dependency.
We accept in- and out-of-state patients and proudly support military veterans. Landmark Recovery does not discriminate on the basis or age, sex or gender.
Our compassionate clinical team will provide around-the-clock health care and administer medications that can help manage the cravings and negative effects of withdrawal.
All rehab clients are provided with personalized treatment plans that include a variety of science-backed treatment modalities for treating the body, mind, and spirit. Depending on your specific needs, your customized treatment program may include counseling, behavioral therapy, medication-assisted treatment, meditation and mindfulness therapies, inpatient rehab, health and wellness education, nutrition therapy, fitness and exercise programs, and recreational activities.
Life Inside Praxis of South Bend by Landmark Recovery
Patients in our residential rehab program receive two hours of individual therapy each week, twice the national average for addiction-based therapy. Group counseling sessions and classes help patients learn how to deal with temptations and triggers to prevent a relapse. Our patient engagement specialists are always nearby to answer any questions and provide support. Maintaining a daily routine helps patients focus on healing, building inner strength and developing the skills they need to stay sober.
Daily Inpatient Rehab Schedule
During inpatient rehab at Praxis of South Bend by Landmark Recovery, you'll follow a schedule that includes intensive therapy, counseling and classes to help you achieve sobriety. You'll have some free time and three meals a day.
Over 16,000 lives restored since 2016
Landmark's goal to save as many lives as possible is ambitious but driven by the belief that recovery is possible. If you're struggling with addiction, Landmark is here to help. Let us count you, one among many, as another life restored.
What Landmark Recovery Graduates Are Saying
"I have had the ability to mend relationships and rebuild my life and myself. I now give back what was given to me by going back to…tell my story in hopes of showing others that it is possible to be happy and live sober."
"We do recover! Thank you, Landmark Recovery, for showing me the way to a new freedom and a new happiness! Forever grateful!"
"A new treatment facility had just opened its doors, and I knew it was meant for me. I am grateful to have made the decision to take my life back."
Alcohol and Drug Treatment Plans in Indiana
At Praxis of South Bend by Landmark Recovery, we personalize all our treatment plans and paths to each individual patient that walks through our doors. We want to maximize the effectiveness of our treatment so that each patient leaves with the knowledge of how to successfully maintain their recovery over the long term. We treat drug dependence and addiction, along with co-occurring disorders that might accompany substance use disorders. You can rest easy with Praxis of South Bend by Landmark Recovery on your side.
South Bend Recovery Stories & News
Our Approach to Substance Abuse Treatment
At Praxis of South Bend by Landmark Recovery, our team of highly qualified professionals offers a comprehensive inpatient treatment program catered to each patient's needs, goals and diagnoses. Here's what you can expect from your personalized treatment plan in five stages.
Addiction Assessment
The program starts with an initial assessment by a physician or nurse practitioner to determine whether detoxification or medication-assisted treatment is necessary.
Medical Detox
Once detoxification is complete, treatment continues with individual and group therapy by licensed master-level counselors.
Therapy
Additional therapies like SMART Recovery, 12 Step Program, Mindfulness and Recreations therapy are introduced per the patient's beliefs and desired holistic rehab approach.
Family Counseling
Core family members are brought into the process through extensive family counseling and education.
Recovery Support
At the conclusion of inpatient rehab, each patient receives consistent follow-up support from our staff and detailed action plans designed to see them through the rest of their recovery.
You Are Not Alone
Addiction in South Bend and Indiana at large is a growing problem. In fact, over 600,000 people in Indiana struggled with illicit drug use between 2019 and 2020, with even higher estimated rates in more recent years.
Over a quarter of all Indiana residents have binged alcohol in the past month—that's over 1.3 million people.
South Bend experienced skyrocketing overdose rates during the COVID-19 pandemic, adding up to more than double the number the previous year.
In 2020 there were 83 confirmed deaths in South Bend alone that were attributed to accidental overdose.
Praxis of South Bend by Landmark Recovery is looking to change those statistics by providing local, patient-centric care to those who need addiction treatment. If you or someone you know needs addiction treatment, call 547-406-1881 to talk to a recovery specialist today.
Cost of Addiction and Substance Abuse Treatment in South Bend
Praxis of South Bend by Landmark Recovery is one of the most affordable drug and alcohol rehab centers in Indiana. We strive to make addiction recovery affordable and attainable to anyone who needs it. The cost of medical detox and rehab varies from person to person. Treatment plans, medications, levels of care and Medicaid coverage all play a factor in determining how much addiction recovery could cost.
Some people delay addiction treatment because they believe it's too expensive or that their insurance won't cover it. But the costs associated with an untreated addiction far outweigh the cost of a recovery center. The cost of drugs and alcohol used by someone with an addiction typically surpass the price of treatment for substance abuse. There are also emotional and physical costs, including health problems, broken relationships and poor self-image that often accompany an addiction. While detox and rehab are an investment, they're one that pays off. Sobriety leads to a better life.
Medicaid Accepted at Praxis
Praxis by Landmark Recovery accepts Medicaid as the primary insurance provider for this treatment center.
Not covered?
Praxis of South Bend by Landmark Recovery works with all insurance providers, even if we do not have a contract with them. We will work with you to find a way to pay for detox and rehab. Landmark offers affordable inpatient and outpatient rehab treatment plans and many payment options to ensure you get the care you need to live the life you want. We believe that everyone deserves access to drug or alcohol rehab treatment services. Contact us to learn more about your coverage or payment options.
(574) 406-1881
Meet the Praxis of South Bend by Landmark Recovery Team
Patrick Moody
Executive Director
The Landmark Recovery Difference
Ideal Setting
Landmark Recovery provides an environment for our patients to receive the best clinical treatment for substance use disorders. Our doctors and clinicians will help you unlock your potential along the way. We focus on nothing else beyond providing you recovery in a conductive and productive environment.
Licensed Clinicians
Landmark Recovery's clinicians are masters-level, meaning they possess at minimum a master's degree. This ensures we have the best-experienced workforce at our facilities. We also provide double the hours of therapy compared to the national average at addiction treatment facilities.
Continued Support
Landmark Recovery provides an alumni program for all those who graduate our programs. Our network of support gives alumni access to a support community to help maintain lasting recovery. We also offer a customized Recovery Coach program to provide continued access to recovery resources and accountability for our Indiana program graduates.
Affordability
If we're going to treat people in this country who suffer from substance use disorders, then one of our goals should be to make addiction treatment as affordable as possible. Cars and houses are wildly expensive, but getting the right addiction treatment is priceless. No matter what the cost is, we've taken it upon ourselves to make affordable treatment available for those who need it. We're also extremely proud to accept Medicaid treatment through our Praxis locations across the Midwest and beyond.
Addiction Recovery and Treatment in Indiana
Addiction is a complex but treatable disease. Praxis of South Bend by Landmark Recovery can help you overcome drug and alcohol addiction using medical detox and evidence-based treatment plans.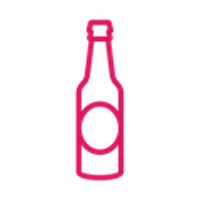 Alcohol Addiction
Alcohol is the most abused and readily available substance in Indiana. More than half of all Hoosiers over the age of 12 report current alcohol use and nearly 1 in 4 engaged in binge drinking in the last month. In 2018 there were 7,213 alcohol-related collisions in Indiana, including 128 fatal crashes that involved alcohol. Around 1 in 20 Hoosiers suffer from alcoholism, according to recent survey results from the Substance Abuse and Mental Health Services Administration. Alcoholism is even more common among young adults, as 1 in 10 Indiana residents aged 18-25 years meet the criteria for diagnosis of an alcohol use disorder.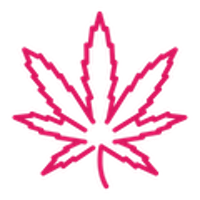 Marijuana Addiction
Marijuana is the most used illegal drug in Indiana. According to recent findings from the National Survey on Drug Use and Health, it is estimated that 1 in 10 Indiana residents (aged 12 and over) are current marijuana users, and nearly 1 in 6 report using marijuana in the past year. Marijuana use is also a major issue facing Indiana teenagers. The Youth Risk Behavior Surveillance System reports that 1 in 6 Indiana high school students (grades 9-12) have used marijuana in the past month.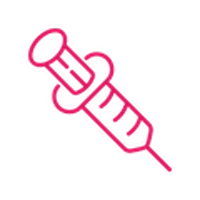 Heroin Addiction
Heroin abuse has led to serious consequences for Indiana residents. In 2019, nearly 500 inpatient hospitalizations were related to heroin use, and over 3,500 emergency department admissions were a result of heroin use. The rate of drug-related fatalities in Indiana exceeds the national average, and during 2018 there were 311 overdose deaths that involved heroin. Due to the common practice of needle-sharing among heroin users, the use of heroin is also a significant risk factor for the spread of infectious diseases like human immunodeficiency virus (HIV). Of the new HIV diagnoses made in Indiana during 2017, 1 in 10 new diagnoses in males and 1 in 6 new diagnoses in females were attributed to injection drug use.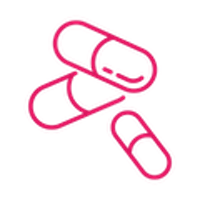 Opioid Addiction
Indiana is among the states hardest hit by the current opioid epidemic. Since 2003, the cumulative economic damages of opioid addiction have cost the state more than $43 billion. Unfortunately, the true cost of opioid addiction in Indiana cannot be measured in dollars. In 2018, there were 1,104 drug overdose deaths in Indiana involving opioids. This included 713 deaths that involved synthetic opioids (such as fentanyl), 370 prescription opioid-involved deaths, and 311 overdose deaths related to heroin use. Indiana has also seen a dramatic increase in the number of non-fatal emergency department visits related to opioid overdose, from 1,856 in 2011 to 5,825 in 2018.
Cocaine/Crack Addiction
Many Indiana residents are suffering from the effects of cocaine abuse. According to the National Survey on Drug Use and Health, 1 in 47 Hoosiers have used cocaine within the past year. Cocaine use is highest among young adults, aged 18 to 25, with 1 in 15 reporting cocaine use in the past year. Around 1 in 35 Indiana college students currently use cocaine, and more than 2 in 3 college students who use cocaine first did so after starting in college. Unfortunately, cocaine abuse is not confined to the adult population of the state. The use of cocaine is also alarmingly high among Indiana teenagers—at least 1 in 25 high school students (grades 9-12) in Indiana report taking cocaine at least once in their life.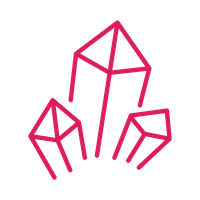 Meth/Methamphetamine Addiction
In 2019, Indiana law enforcement made 13,920 arrests for meth-related charges (accounting for 25% of all drug arrests), seized 90 clandestine meth labs, made 45 meth lab arrests, and rescued 6 children from meth lab homes located within the state. Methamphetamine use was reported in nearly a quarter of all treatment center admissions, a significantly higher rate when compared to the national average of 17%.
South Bend Alcohol and Drug Detox
No matter what substance you use, be it drugs or alcohol, detox from long-term addiction can be a hard road. Praxis of South Bend by Landmark Recovery provides safe, medically sound detox treatment that will manage your withdrawal and start you on the road to recovery.
Learn more about Medical Detox
For many individuals, detox represents the most difficult stage of the recovery journey. This is because as addictive substances are being flushed out of the body, the brain typically goes into withdrawal as it adjusts to normal functioning without the presence of drugs or alcohol. Depending on the substance of abuse and length and severity of addiction, you can experience a range of unpleasant withdrawal symptoms when you stop drinking or using drugs.
Frequently Asked Questions
Is smoking allowed?
Yes, there are designated areas in our rehab facilities where you can smoke. However, please be advised that all cigarettes brought into the facility must be in unopened packs or cartons. Any cigarettes sent or brought by family/friends must also be unopened. Staff can discuss the rules with you in more detail at admission.
Do you offer payment plans?
Yes, we are able to provide repayment options in most cases. Details of repayment options are specific to each individual circumstance, based on a variety of factors. For the most accurate information on your personal repayment options, we recommend that you speak with our admissions team by calling us at 888-448-0302.
Can I speak with or visit my loved ones while they are in treatment?
Yes. You will be able to speak to your loved one while they are in treatment. Once they have completed the detox level of their care, they will be able to start making calls to family members. They will also have Family Day every Saturday as part of their programming, which includes therapeutic activities for families to participate in together, lunch, and visitation time.
What insurance providers do you accept? How much does treatment cost?
We accept all major insurance plans at our commercial locations (including TriWest for veterans) and Medicaid at our Praxis locations. To learn more about insurance and treatment cost, contact our admissions team at 888-448-0302.
Do you treat dual diagnosis patients?
Yes, we provide dial diagnostics with multiple treatment modalities. Treating addiction is our core mission with the addition of treating the root causes that influence substance use disorders.
Is Praxis of South Bend by Landmark Recovery a coed facility?
Yes. Praxis of South Bend by Landmark Recovery accepts both men and women at our facility, but we have separate gender-specific dormitory wings for maximum privacy. We do not discriminate on the basis of sex.
Does Praxis of South Bend by Landmark Recovery provide detox?
Yes. In fact, Praxis of South Bend by Landmark Recovery allows patients to go through every step of their treatment program under the same roof.
Ready for recovery? We're here to help you take the next step.
South Bend Addiction Treatment Located Close to Home
You shouldn't have to fly across the country to receive treatment for your addiction. Praxis of South Bend by Landmark Recovery proudly provides addiction treatment for these areas in Indiana and beyond:
Cities 2 hours away
Chicago, IL
Joliet, IL
Gary, IN
Lafayette, IN
Fort Wayne, IN
Coldwater, MI
New Buffalo, MI
Kalamazoo, MI
Grand Rapids, MI
Grand Haven, MI
Cities 3 hours away
Muskegon, MI
Lansing, MI
Flint, MI
Ann Arbor, MI
Toledo, OH
Muncie, IN
Indianapolis, IN
Aurora, IL
Waukegan, IL
Milwaukee, WI
Cities 4 hours away
Traverse City, MI
Saginaw, MI
Detroit, MI
Cleveland, OH
Columbus, OH
Bloomington, IN
Urbana, IL
Peoria, IL
Davenport, IA
Madison, WI
Zip Codes served by Praxis of South Bend by Landmark Recovery:
46530
46536
46544
46545
46552
46554
46556
46561
46573
46574
46595
46601
46604
46612
46613
46614
46615
46616
46617
46619
46620
46624
46626
46628
46629
46635
46637
46660
46680
46699