Understanding, Support, and Hope for a Better Tomorrow
In our increasingly connected world, we often find ourselves blindsided by issues that feel remote until they hit close to home. Drug overdose is one such issue—a devastating public health crisis that doesn't discriminate based on age, gender, or social status. Each year, drug overdose claims the lives of nearly half a million people globally.
Last year, the United States witnessed a staggering 105,000 overdose deaths. This situation is far from an isolated incident; many families in our communities are deeply affected by tragic drug overdoses.
Landmark Recovery is fully committed to being a part of the solution. This year, we join hands with communities worldwide to honor International Overdose Awareness Day, a global event that aims to address this rising concern through education, support, and collective action.
Why This Day Matters
International Overdose Awareness Day is not just a day to grieve for the lost; it's a day to act. By seeking to raise awareness, the event tackles a brutal reality—overdose is one of today's most pressing public health challenges. The day serves as a poignant reminder that overdose deaths are preventable.
It calls for communities to rally together to disseminate information, offer understanding, and reduce the stigma associated with drug-related deaths.
The Role of Landmark Recovery
We at Landmark Recovery are dedicated to helping individuals navigate the challenging path to recovery. We offer science-backed, holistic treatment programs that go beyond just alleviating symptoms. Our mission is to foster a healing environment, enabling patients and families to find lasting recovery from substance use disorders. In doing so, we join the global effort to mitigate the far-reaching impacts of drug overdose.
Breaking Down Barriers: Reducing Stigma
One significant obstacle to effective addiction treatment is the societal stigma around substance use disorders. International Overdose Awareness Day strives to cut through this stigmatization. By fostering a better understanding of the complexity and challenges involved in addiction, we can encourage more people to seek the help they need.
What You Can Do
How can you participate in International Overdose Awareness Day? Here are four suggestions:
A Call to Action
International Overdose Awareness Day is a crucial reminder that we must come together to fight the rise in overdose deaths. Landmark Recovery is here to help those struggling with substance use disorder. Reach out to us at 888-448-0302 to find out how you can contribute to making recovery a reality for more people.
Let's make International Overdose Awareness Day 2023 a turning point. Together, we can pave the way for meaningful change, one step at a time.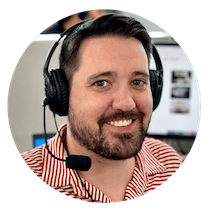 Choose Recovery Over Addiction
We're here 24/7 to help you get the care you need to live life on your terms, without drugs or alcohol. Talk to our recovery specialists today and learn about our integrated treatment programs.