Daniel Radcliffe portrays Weird Al Yankovic in the recent Roku original movie "Weird Al: The Yankovic Story", which is one example of the success he's found as an actor since portraying one of the greatest movie characters of all time, Harry Potter.
Radcliffe is no stranger to major roles both in films and stage plays. The 33-year-old played Harry Potter in eight feature films between 2001 and 2011. Radcliffe has since appeared in films like:
"The Woman in Black" (2012)

"The Lost City" (2022)
He's also appeared on Broadway in the award-winning stage play "How to Succeed in Business Without Really Trying, " as well as starring in the comedy series "Miracle Workers."
Radcliffe's acting range and legacy both on the screen and in stage plays are well-documented — even his late co-star Alan Rickman wrote about him in his diary. However, Radcliffe is also open about his struggles with alcohol addiction during his rise to fame.
Former "Harry Potter" Star is Open Obout Alcohol Addiction
Related Story: How Daniel Radcliffe Became Harry Potter
With close friends' support, Radcliffe decided to stop drinking in 2010. However, between the ages of 18 and 21 is when he said he struggled with alcohol the most, as he used it to cope with the stress of being a child actor and living life in the public eye.
"It was something I thought to make myself interesting and to make myself enjoy my life," Radcliffe said during a 2011 interview on MSNBC Today ahead of the release of "Harry Potter and The Deathly Hallows II," the final installment of the multi-billion dollar movie franchise.
Follow Landmark Recovery for more mocktail recipes
"I did become reliant on [alcohol]," he continued. "I think there's a moment when you realize that something that is ultimately very destructive has crept into being a routine. That was the moment when I decided that the amount I was drinking had led me to become unhappy."
Radcliffe said at one point he was trying to replicate the drunken nights he'd heard about while working alongside Richard Harris, who played Hogwartz Professor Albus Dumbledore up until his real-life death in 2002.
"Harry Potter put me around people like the actor Richard Harris and I heard all their amazing stories about their drunken nights," said Radcliffe during a 2012 interview with The Mirror. "That was what I was desperately trying to pursue."
Alcohol was also Radcliffe's way to cope with not knowing what his next career move would be in a world after "Harry Potter."
"It was panic a little bit, not knowing what to do next," Radcliffe said in a 2020 interview with BBC Radio 4's Desert Island Discs. "Not being comfortable enough in who I was to remain sober."
In 2019, during an appearance on the "Off Camera Show with Sam Jones," Radcliffe said he struggled with peer pressure from the general public. For him, he felt there was an outside expectation that "you should just be delighted all the time."
Are you struggling with alcohol?
Praxis of Norfolk by Landmark Recovery is one of the newest alcohol rehab centers in Virginia, designed to help those struggling with the costly effects of alcohol use disorder. Call 888-448-0302 for more information on treatment programs.
"You have a great job, you're wealthy – you don't have a right to ever feel sad or not be excited about the whole thing all the time," he said.
He felt "watched" at bars and other public places, which would fuel negative thoughts and anxiety. As a result, Radcliffe said he drank more at times in order to block out the feelings of judgment.
"The quickest way to forget about the fact that you were being watched was to get very drunk," Radcliffe said. "Then, as you get very drunk, you become aware that people are watching more now, because I'm getting very drunk."
While Radcliffe hasn't specified if he attended a former treatment program, like alcohol detox or inpatient rehab, he's maintained how much more peaceful his life is without drinking.
"I don't miss it now, at all," Radcliffe said. "When I think of the sort of chaos I used to invite into my life," I'm really much happier, now." 
Addiction can happen to anybody
Daniel Radcliffe's recovery story is a reminder that addiction doesn't discriminate. A number of internal and external factors can lead even society's wealthiest, most influential people down a path to repeated substance use as a way to cope with negative emotions.
Find professional help today
Have you or a loved one been experiencing problems with alcohol, including uncontrollable cravings and failed attempts to stop drinking?  You could benefit from a supervised alcohol detox program under the 24/7 care of licensed addiction treatment professionals. If this sounds like you, call 888-448-0302 today for more information on treatment programs. 
Seasoned recovery specialists at Landmark Recovery are available 24/7 to answer your questions about what to expect from treatment. If you prefer to meet in person, click here for a complete list of drug and alcohol rehab centers near you.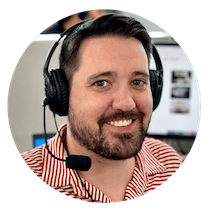 Choose Recovery Over Addiction
We're here 24/7 to help you get the care you need to live life on your terms, without drugs or alcohol. Talk to our recovery specialists today and learn about our integrated treatment programs.