Dress For Success Indianapolis Partners With Landmark Recovery Addiction Treatment Center
Finding and retaining employment can be difficult for people in active recovery from a drug or alcohol addiction, especially women. In order to go through inpatient treatment, some people are forced to quit their jobs or take an extended leave of absence. Others may decide to change careers, enroll in classes and make a fresh start.
Dress for Success Indianapolis helps equip women with the skills and confidence to find employment opportunities and grow in their professional development. Landmark Recovery is happy to partner with Dress for Success (DFS) Indianapolis, which provides resources to support women in their recovery beyond alcohol or drug rehab.
Easing the Transition From Addiction Treatment to the Workplace
Founded in 1999, DFS Indianapolis coaches Indiana women with free career development classes to help give them a jump start on the job interviewing process. Some of the women DFS helps have been unemployed due to drug or alcohol use disorders.  Many women successfully complete some form of addiction treatment. 
However, when they transition back into day-to-day responsibilities, finding a job to support themselves financially can seem intimidating. Depending on her employment history or criminal record, a woman in recovery might face the fear of stigma and rejection from employers, as well as the stress of retaining a job, managing money and maintaining her sobriety.
"Our programming helps women identify their ideal job," said Shayla Pinner, the director of marketing and development at Dress for Success Indianapolis, during an interview with WISH-TV in 2021. "We'll also help you get prepared to seek it out, apply for it and maintain it and retain it and stay in that job." 
The organization provides women with resume reviews, clothes for job interviews, and tips on workplace etiquette and money management. The goal is to equip them with tools to strengthen their job profiles and prepare them for successful careers. 
"We want to keep women in our community working because if a woman is successful, her family and her community is also successful," Pinner said. "We'll help you with the interviewing skills, but then we'll also help you manage the money once you get that new job so that you don't blow your money."
Stepping Out in Style Fundraiser, Fashion Show
Landmark Recovery will be at Dress For Success Indianapolis's 20th annual Stepping Out in Style fundraising event on Friday, September 16, 2022, at the JW Marriott. The event has become one of the organization's biggest fundraisers. It includes a fashion show, with community leaders modeling clothing from upscale local boutiques and chances to win jewelry. We'd love to hear stories of recovery during "one of the biggest nights of fashion and philanthropy in Indy."
Learn More About Recovery Services in Indiana
Addiction doesn't discriminate. Once a person develops a substance use disorder, it requires further treatment past what's offered at a rehab center to help them make the transition back home to a new lifestyle. There are recovery networks and services dedicated to supporting long-term sobriety,
If you or a loved one struggles with drug or alcohol addiction, call 317-449-8023 to connect with a recovery specialist. Staff members are available 24/7 to answer questions about recovery services, the cost of treatment and the admissions process.
For people who live in or around Indiana, we have addiction treatment centers in: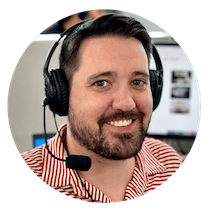 Choose Recovery Over Addiction
We're here 24/7 to help you get the care you need to live life on your terms, without drugs or alcohol. Talk to our recovery specialists today and learn about our integrated treatment programs.