A Community-Centric Initiative for National Recovery Month
This September, Landmark Recovery is proud to join forces with FOX5 KVVU, its Take 5 to Care partners, Subaru of Las Vegas, and the Las Vegas Metropolitan Police Department (LVMPD) to host a Pill Take Back Day in honor of National Recovery Month. This collaborative initiative aims to unite the community in promoting safety and wellness, with a special focus on prescription drug misuse and safe disposal.
The Concerning Rise of Pill Use
Pill misuse remains a serious issue in Las Vegas.
"The Las Vegas Metropolitan Police Department sees a lot of different drug use throughout the valley, one of the most concerning things is pill use," stated Captain Branden Clarkson with LVMPD.
The dangers associated with taking a prescription pill that isn't yours—or one whose origins are unknown—cannot be overstated.
The Pill Take Back Day Initiative
To address this pressing issue, Landmark Recovery is actively participating in Pill Take Back Day. Take Back Day will happen on Friday, September 29th, at the LVMPD Bolden Area Command. The event encourages residents to dispose of any expired or unused prescription medications. LVMPD will offer a secure and anonymous way to do so. This provides an opportunity to remove potentially harmful substances from homes, thereby reducing the risk of misuse.
"Some risks of unsafely storing prescriptions drugs in the house include potential poisoning if a child ingests those pills, misuse by teenagers, illegal sales, and the possible onset of addiction," Dymon Boeckmann, the Executive Director of Landmark Recovery at Las Vegas, said.
Year-Round Pill Disposal Options
While Pill Take Back Day is a focused event, it's crucial to note that the public can dispose of pills year-round at any area command pill deposit box, completely anonymously. These permanent disposal options make it easier for residents to continually prioritize community safety. The disposal boxes are for pills only—no needles or liquids.
Seeking Help and Resources
If you or someone you know is struggling with addiction, Landmark Recovery offers a range of services tailored to individual needs. With evidence-based treatments and a dedicated team of professionals, we are committed to guiding you through your journey to recovery.
Make a Difference in Las Vegas and Beyond
Make a difference this National Recovery Month. Participate in Pill Take Back Day and take a proactive step in promoting community wellness. If you're seeking help or additional resources for overcoming addiction, don't hesitate to contact Landmark Recovery of Las Vegas at 725-217-9910. Your path to recovery starts with a single step, and we're here to walk it with you.
For more information on how to locate a pill disposal box near you, visit the LVMPD website.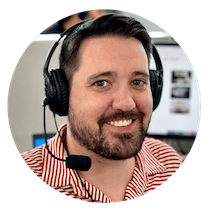 Choose Recovery Over Addiction
We're here 24/7 to help you get the care you need to live life on your terms, without drugs or alcohol. Talk to our recovery specialists today and learn about our integrated treatment programs.