Las Vegas Counterfeit Pill Dealers Caught
Las Vegas and federal law enforcement officers seized several batches of counterfeit prescription drugs and knock-off designer clothes on Nov. 4 during a raid of stores in the El Mercado shopping area of the Boulevard Mall in downtown Las Vegas. It's another example of the growing challenge that counterfeit prescription drugs present to Las Vegas and the United States at large. 
The DEA's Warning to Americans
In September 2021, the Drug Enforcement Agency (DEA) issued its first public safety warning in six years about the danger presented by the rising number of counterfeit drugs. One such example is the now-common counterfeit oxycodone pill, most of which have some amount of fentanyl in them.
"DEA's Public Safety Alert, the first in six years, seeks to raise public awareness of a significant nationwide surge in counterfeit pills that are mass-produced by criminal drug networks in labs, deceptively marketed as legitimate prescription pills, and are killing unsuspecting Americans at an unprecedented rate."
Since that warning, health and safety officials across the country have been warning those who may or may not be purchasing counterfeit prescription pills off the street about the dangers of fentanyl-laced drugs. Even those who may be picking up a prescription at the pharmacy are at risk if black market supply chains somehow get crossed with legal supply chains. There has been much evidence suggesting that most drugs purchased on the street are currently laced with some amount of fentanyl.
Nevada Drug Markets Get Flooded
Just before the DEA warned Americans of the dangers of fentanyl-laced counterfeit prescription pills, the Southern Nevada Health District (SNHD) issued its own warning in August of 2021. In 2020, 241 overdose deaths were attributed to fentanyl in the black-market drug supply. These drugs are purchased over the internet or on the street through in-person drug deals. Online cryptocurrency markets for counterfeit pills have shown up in Las Vegas as well. 
In March 2022, it was reported that a young adult in Las Vegas was caught selling fentanyl pills through an encrypted messaging app. He had previously been convicted of a crime in his high school years but was caught this year selling fentanyl pills to a middleman in Utah, where some of his product was making its way into high schoolers' hands.
In April 2021, the DEA's Las Vegas district office issued a new warning after counterfeit prescription pills containing fentanyl were reported at a number higher than ever recorded. Las Vegas saw a 31% increase in overdoses between 2019 to 2020, mostly due to fentanyl. The pandemic's effects on drug supply chains and demand helped spur overdoses in the region ever-higher.
Learn More
To learn more about how Landmark Recovery of Las Vegas treats its patients suffering from an opioid use disorder, give us a call at 888-448-0302 today to speak with a dedicated admissions specialist. Our admission specialists can walk every potential patient through how we treat our patients and make the process of admissions as easy as possible. Landmark Recovery is on a mission to save a million lives before the end of the century, starting in our very own backyard right here in Las Vegas.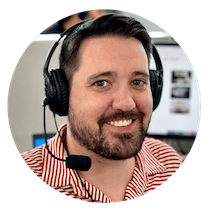 Choose Recovery Over Addiction
We're here 24/7 to help you get the care you need to live life on your terms, without drugs or alcohol. Talk to our recovery specialists today and learn about our integrated treatment programs.