Updated: August 17, 2023, at 12:05 p.m.
When Is Residential Treatment Necessary?
Are you or a loved one struggling with substance abuse, addiction, or mental health? Residential treatment can be a lifeline, providing the right level of support between outpatient care and hospitalization. Understanding when it's time for residential treatment can help prevent one of these problems from spiraling out of control.
Key points in this blog:
Residential treatment is necessary when mental health or addiction issues are too severe for outpatient treatment but not severe enough for hospitalization.

Alcohol and drug rehab is ideal for people with chronic mental health issues or addictions who haven't benefited from outpatient treatment.

Residential treatment includes therapy sessions, healthy activities, and skill-building classes.

Alternatives to residential treatment include outpatient care, day programs, support groups, and counseling.

Signs to consider residential treatment: ineffective outpatient care, worsening symptoms, lack of emotional support, no need for hospitalization, and safety concerns.
What is Residential Treatment?
In residential treatment, people with substance use or co-occurring mental health disorders live at a specialized facility for weeks or months to get help. These treatment centers provide a safe and supportive environment to focus on recovery, away from triggers and distractions. With 24/7 access to medical doctors, therapists, and support staff, patients receive therapies, skill-building activities, and a supportive community.
Residential treatment offers recovery tools to overcome addiction and make lasting positive changes in life. 
Why Residential Treatment? An Expert Take
"Patients enter residential treatment in acute or subacute crisis situations during which their needs are too intense for outpatient treatment but don't require hospitalization," explains Michael Brodsky, MD, the medical director of Bridges to Recovery. Brodsky shared his perspective in an article published in Social Work Today. In simpler terms, residential treatment serves as a supportive environment for people in recovery who need ongoing support and supervision but don't require hospital-level care. It offers a stepping stone towards independence and a successful transition back into daily life.
Who Benefits Most from Residential Treatment?
Residential treatment may be the right choice if you or someone you care about:
Struggles with ongoing mental health challenges or addiction

Has not found success with outpatient treatment programs

Lacks a strong support system

Experiences safety concerns

Requires 24/7 medical supervision
Who Might Not Need Residential Treatment?
Residential treatment may not be necessary if you or a loved one:
Have a strong support system at home

Effectively manage addiction or mental health symptoms with outpatient treatment

Have work, school, or family commitments that can't be paused for extended periods

Have mild symptoms or are in the early stages of mental health or addiction
Supportive Alternatives
If full-time residential treatment isn't the right fit for you or your loved one, other options exist. Outpatient rehab and intensive outpatient programs allow you to live at home while attending daily therapy. Day programs like partial hospitalization are also available. These alternatives may be suitable if you have a strong support system at home, have less severe symptoms, or cannot take extended leave from work or school. 
Consult a mental health or addiction provider to determine the best treatment pathway. Call 888-448-0302 to speak to a Patient Navigator at Landmark Recovery.
What to Expect From Residential Treatment
In residential treatment (or inpatient rehab), each day is filled with support and opportunities for growth. You'll engage in a structured routine with therapy sessions, both one-on-one and in groups, where you'll uncover the root causes of addiction and develop effective coping strategies. There will also be enjoyable activities to promote wellness and help you learn healthy coping skills.
But don't just take our word for it; hear from Eric Jordan, a graduate of Landmark Recovery's residential treatment program. Jordan emphasizes the need for active treatment participation.
"I know that if you want to kick this, you cannot just lay in the bed," he said in an interview. "You have to be active in your treatment."
Jordan also praised the intuitive nature of the Landmark Recovery of Louisville medical staff, many in active recovery who understand the struggles of new rehab patients. He said they allowed him to rest if he felt unwell and didn't force him to engage.
"They would tell me to go lay down and, if I felt better later, come back to class," he shared. "I would communicate with them if I wasn't feeling well, and they could tell if I wasn't feeling well because I wasn't myself."
This empathy and understanding help establish a trusting relationship between patients and staff. Jordan's experience shows that you can expect to be surrounded by peers who understand your journey and support you every step of the way. 
How to Tell When It's Time For Residential Treatment: 5 Key Signs
Outpatient treatment is ineffective.

Worsening or regular symptoms

Feeling emotionally drained and lacking support.

Your condition isn't severe enough for a hospital, but you need more help than outpatient care.

Safety concerns like increased substance abuse or self-harm have become an issue.
Ineffectiveness of Outpatient Treatment
If you've been going to outpatient therapy, but your substance abuse or mental health problems aren't improving, residential treatment may be a better option. It can provide more support and resources to help you progress toward long-term recovery.
Worsening or More Frequent Symptoms
If your mental health symptoms or addictive behaviors are becoming more severe or happening more often, it's a sign that your current level of care isn't enough. Residential treatment offers a higher level of support to address these challenges.
Emotional Support Drained
Not having enough emotional support from friends, family, or community can leave you feeling alone and overwhelmed, especially during tough times like detox or individual therapy sessions. Residential treatment can surround you with a distraction-free community and professional support to lift you on your recovery journey.
Not Severe Enough for Hospitalization
If your condition isn't serious enough for a hospital but still requires more care than outpatient care can provide, residential treatment is an excellent middle ground. It offers a higher level of support and 24/7 supervision without the intensity of a hospital stay.
Safety Concerns Arise
Addressing these concerns in a safe environment is important if you engage in more risky behaviors like increased substance abuse or self-harm. Drug and alcohol rehab centers can provide the support and structure you need to address these challenges.
In a handy, easy-to-understand infographic, we've summarized the 5 Key Signs it's Time for Residential Treatment. Check it out today.
Regain Control of Your Life
If you have tried outpatient treatment without success, support is lacking, your condition doesn't require hospitalization but needs more help, or safety concerns arise, it's time to consider residential treatment. Landmark Recovery offers personalized drug and alcohol rehab programs to help you regain control of your life. Call our confidential admissions line today at 888-448-0302 for more information. Visit our locations page to find a treatment center near you. 
Explore More Resources
To learn more about addiction treatment, read the following blogs: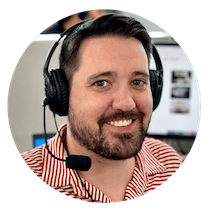 Choose Recovery Over Addiction
We're here 24/7 to help you get the care you need to live life on your terms, without drugs or alcohol. Talk to our recovery specialists today and learn about our integrated treatment programs.